Pepino Twist Pepino Lemonade 2x60ml $14.95 (USA)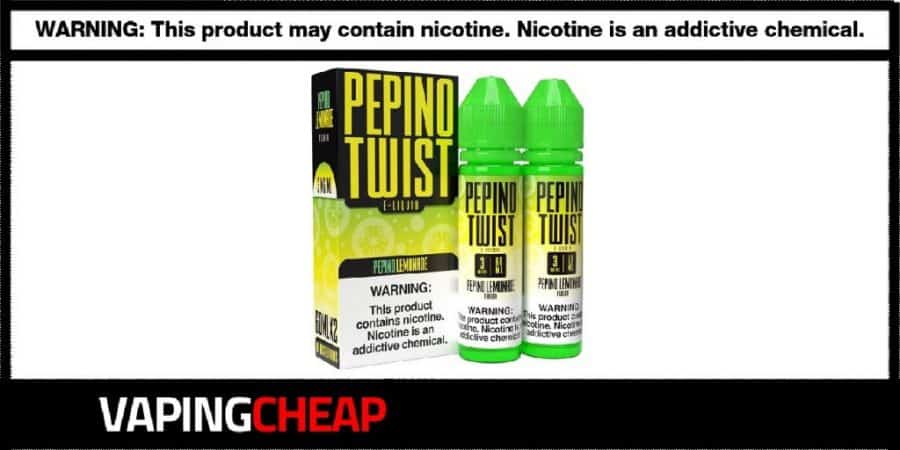 Here's a cheap deal and discount on Pepino Twist Pepino Lemonade. Grab two 60ml bottles for just $14.95. No code required to get this sale price.
Pepino Twist Pepino Lemonade is a new vape flavor brought to you by Twist Liquids! Like many other e-juices in their line, this one does come with two 60ml chubby gorilla bottles, giving you a total of 120ml of vape juice. Additionally, Pepino Lemonade by Pepino Twist is available in 6mg freebase nicotine strengths.
When it comes to the actual flavor profile, it is quite unique. This e-liquid is described as a rare and delicious blend of cool cucumbers blended with tart lime, and sweet homemade lemonade. This flavor is aimed at replicating a popular beverage. Lastly, it does have a high VG blend as expected.
If you were a fan of their original flavors, then this is a must try. Easily, they've got some of the best e-juices when it comes to lemonade flavors. Don't miss out on this limited time sale!
Pepino Lemonade by Pepino Twist Vape Juice:
Comes In 2x60ml Chubby Gorilla Bottles
High VG Blend (70VG/30PG)
Freebase Nicotine Strength Options: 0mg, 3mg, 6mg
Flavor Description: rare and delicious blend of cool cucumbers blended with tart lime, and sweet homemade lemonade