Smoozie EJuice Sale! Buy 1 Get 1 Free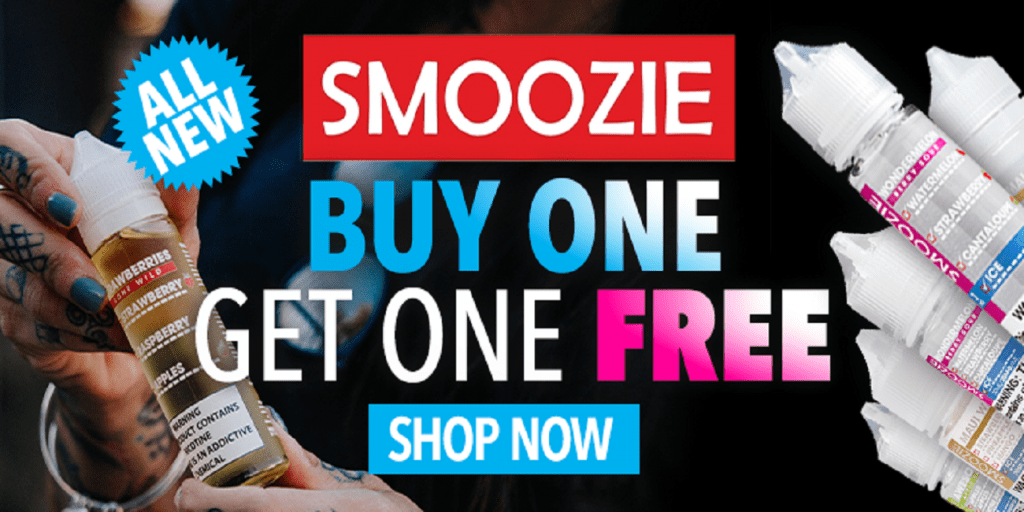 Here's a cheap deal and discount on the Smoozie EJuice Line. Buy 1 Get 1 Free! No code required, simply add the two flavors you want into your cart, and the discount will automatically apply.
With this Smoozie E-Liquid Sale, you can buy 1 get 1 for free. So you'll get two bottles for just under $17. There's a bunch of different fruit flavors available with nicotine strengths up to 6mg. In addition, each Smoozie flavor has a high VG blend, so they'll vape great in pretty much any vape setup. Lastly, each e-juice comes in a 60ml chubby gorilla bottle, so it's super easy to carry with you and fill up your tanks with.
If you're a fan of fruit flavored vape juices, then you'll definitely won't wanna miss out on this Smoozie E-Juice Sale. You'll get 2x60ml, for a total of 120ml for just $16.99. Check out our review to see our thoughts on each of the flavor options available in this lineup.
Smoozie E-Juice Sale Details:
Buy 1 Get 1 Free (Discount Automatically Applies)
Wide Selection of Fruit Flavors
60ml Bottle Size
High VG Blends
Nicotine Strengths: 0mg, 3mg, 6mg
Limited Time Sale