Breazy Easter Sale! 20% Off All E-Liquids Site-Wide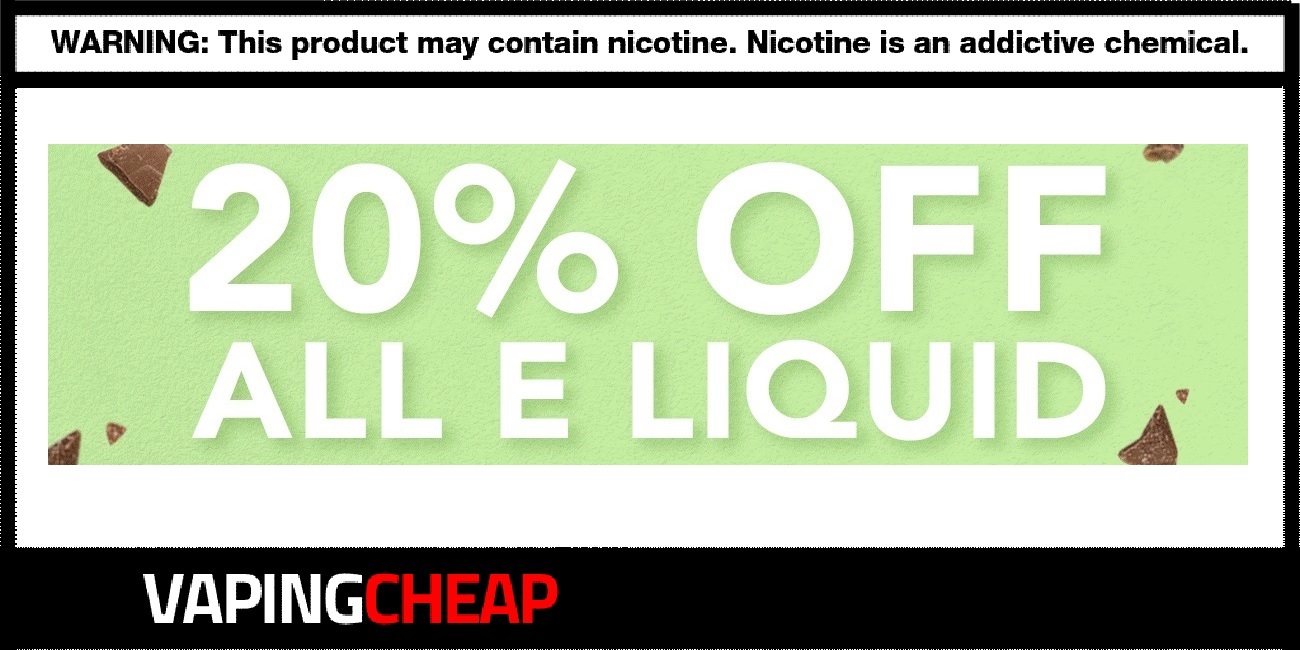 Breazy is back with yet another awesome sale and this time around you'll be able to save 20% off all e-liquids site-wide using the code "EASTER20". Additionally, orders using the code will be entered for a chance to win 1 of 5 gift cards at Breazy! Free shipping is included when spending over $100.
With this Breazy EJuice Sale, you'll be able to take an additional 20% off every brand they've got in stock, which is plenty! There are tons of premium brands to shop from which means there are a huge selection of flavors. What's even better is that this discount will stack on top of e-liquids that are already discounted, giving you even more savings on select bottles!
Speaking of, there's a bunch to choose from as well including larger 100ml and 120ml sizes. Lastly, you've got a wide range of nic strengths available including salts, so no matter what you're looking for, Breazy has got it.
This is another awesome sale to stock up on premium vape juice brands at a discounted price. This sale is set to end in just a few days, so definitely take advantage while you can!
Breazy E-Juice Sale Details:
Breazy Easter Sale 2021
Take 20% off all e-liquids site-wide
Free Shipping on USA orders over $60

Great selection of flavors & popular brands on sale

Limited Time Sale