Breazy National Pie Day Sale! 20% Off Dessert E-Liquids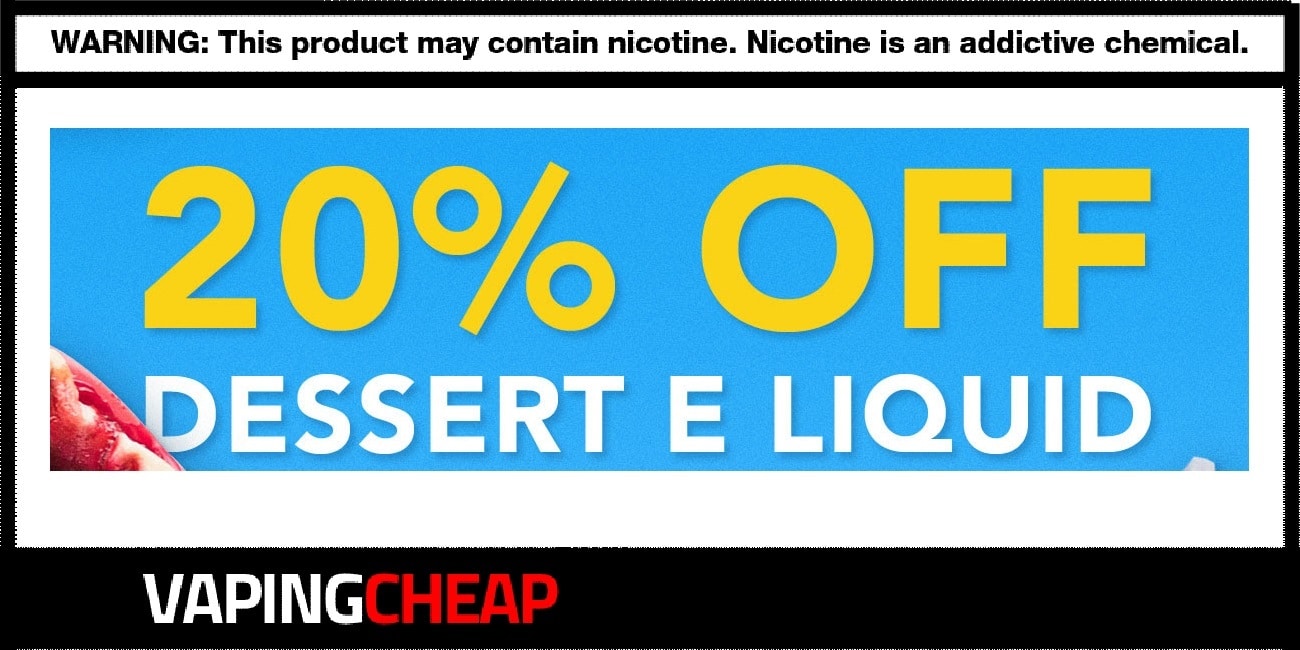 Here's another awesome sale over at Breazy to celebrate National Pie Day! During this sale, take an additional 20% off all dessert flavored vape juices using the code "YUM". Free shipping is included when spending over $100.
With this Breazy sale, you'll be able to save on all dessert flavored e-liquids across the store! With that said, there are a ton of different brands to shop from and delicious flavors available at cheap prices. To name just a few, you'll find brands like Dinner Lady, Food Fighter E-Liquids, Country Clouds, Vapetasia, Nitro's Cold Brew, Sad Boy, Ruthless and many more. Additionally, there's a variety of bottle sizes and nicotine strengths, including salts!
If you're a fan of dessert e-liquids, then this sale is definitely worth checking out. Prices are excellent and best of all, there are plenty of options to suit all vapers.
Breazy E-Juice Sale Details:
National Pie Day Sale
Take 20% off all dessert flavors
Free Shipping on qualifying USA orders over $100

Variety of bottle sizes & flavors

Includes both salts & freebase nicotine options

Huge selection of premium brands




Limited Time Sale