Uwell Valyrian 3 Tank $23.99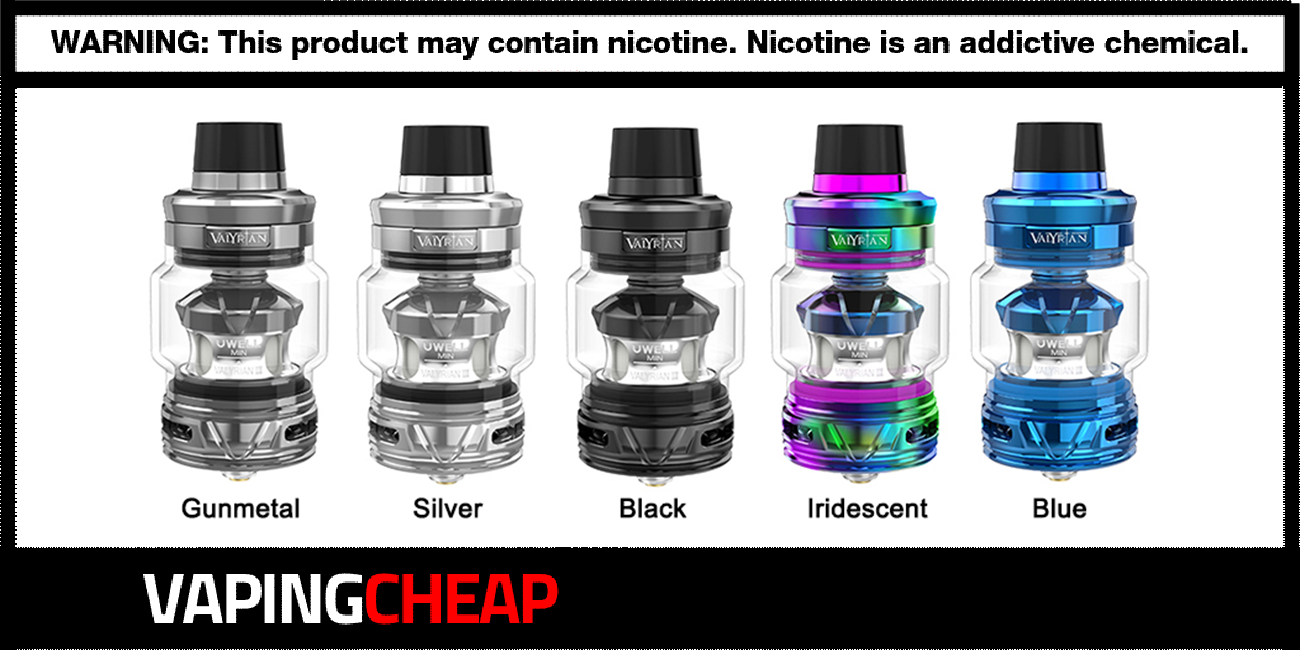 Here are cheap deals for the Uwell Valyrian 3 Tank. You can get one of these tank atomizers for just $23.99 after using the code "VALY3T". It's now in stock at a US shipper for $35.10 using discount code "Hardware10". There are five color options available including Gunmetal, Silver, Black, Iridescent and Blue.
The Valyrian 3 Tank is similar to the previous Uwell Valyrian 2 Tank, but this variant offers some improvements and difference. For one, it has an overall diameter of 30mm.
It also has a maximum e-juice capacity of 6ml and can be filled from the top. While the e-juice capacity is great, one key difference in comparison to many other tanks is that it utilizes the updated Pro-Focs technology. This means the compatible coils feature a self-cleaning technology, preventing any leaking from occurring.
What's great about the Uwell Valyrian 3 Tank is that it is compatible with the Uwell valyrian 2 coils, so if you prefer those coils, you can easily use them. However, in the box, you will get the newer Valyrian 3 coils. This includes the CN2 and UN2-2. Lastly, the Uwell Valyrian 3 tank does have adjustable bottom airflow and comes pre-installed with a wide bore drip tip.
If you passed on the previous version, then you'll definitely want to check out the Valyrian 3 by Uwell. The new updated coils are bound to be great, plus it holds a ton of vape juice!
Uwell Valyrian 3 30mm Tank Features:
Stainless Steel & Glass Construction
30 mm Base Diameter
Maximum E-Liquid Capacity: 6ml
Top Fill System
Fully Adjustable Bottom Airflow
Pro-Focs Technology
Compatible with Uwell Valyrian 2 Coils
Uwell Valyrian 3 Coils
What's included:
Uwell Valyrian 3 Tank
Uwell Valyrian 3 Coils

UN2 - 0.32 Ohm Coil
UN2-2 - 0.14 Ohm Coil

Extra Bubble Glass
Replacement O-Rings
User Manual