Uwell Caliburn G Replacement Coils 4 Pack $8.26 (USA)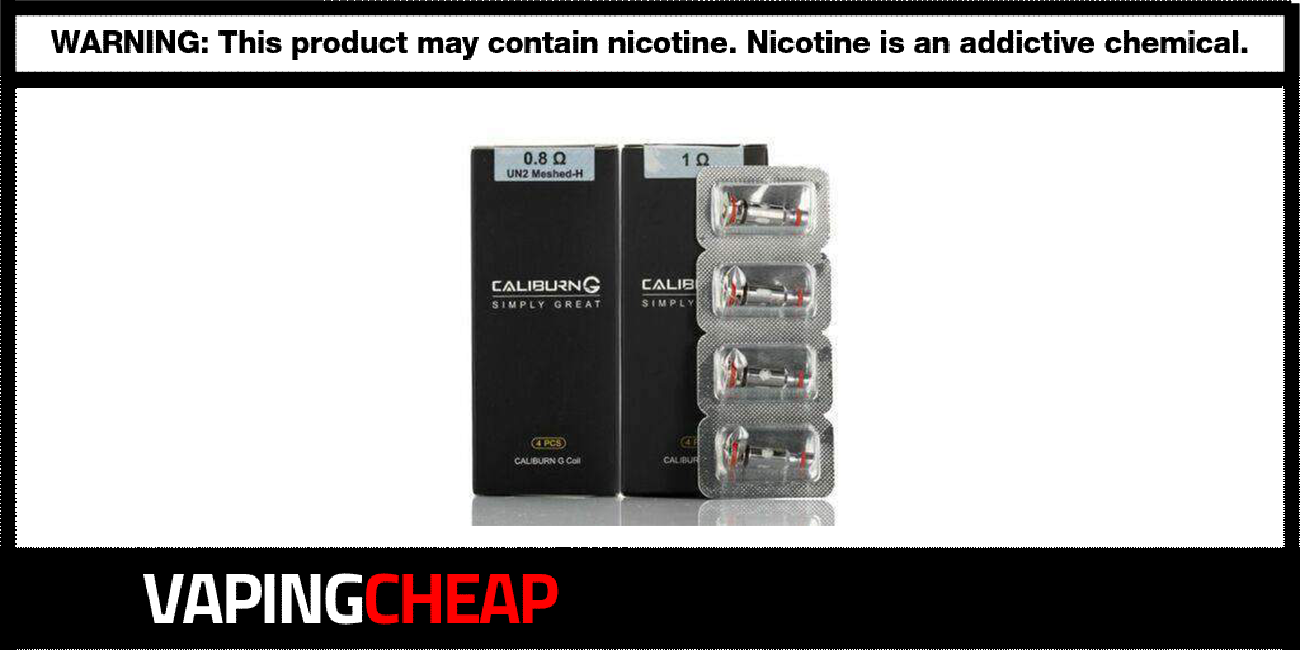 Here is an awesome deal on the Uwell Caliburn G Replacement coils. You can get 4 pack for only $8.26 using discount code "VAPOR25". It's also available from a China based store for only $9.89 using discount code "vapingcheap"!
The Uwell Caliburn G Replacement Coils are compatible with two devices, which are the Caliburn G and the Uwell Caliburn Koko Prime. With that said, there's currently two different coil resistance options you can choose from, which are 0.8 ohm and 1 ohm. Both are catered for mouth to lung and offer a tighter draw, but the lower resistance option will produce a warmer vape experience.
What's great about the Uwell Caliburn G Replacement Coil Heads is that they utilize the patented Pro-Focs flavor adjustment technology. This ensures awesome flavor and excellent vapor. Not to mention, these coils collects the e-juice evenly and last longer than their previous coils! Lastly, when installing these coils make sure they're aligned properly, or it can lead to leaking issues.
If you're looking the best and cheapest prices for the Caliburn G replacement coil heads, then look no futher! At this price, they're definitely worth stocking up, especially if you enjoy them.
Uwell Caliburn G Replacement Coil Heads Features:
Designed for the Uwell Caliburn G and Uwell Caliburn Koko Prime
Pack of 4 Replacement Coils Heads
Coil Resistance: 0.8 ohm and 1 ohm
Pro-Focs Technology