OXVA Origin Replacement Coil 5 Pack $4.45 (USA)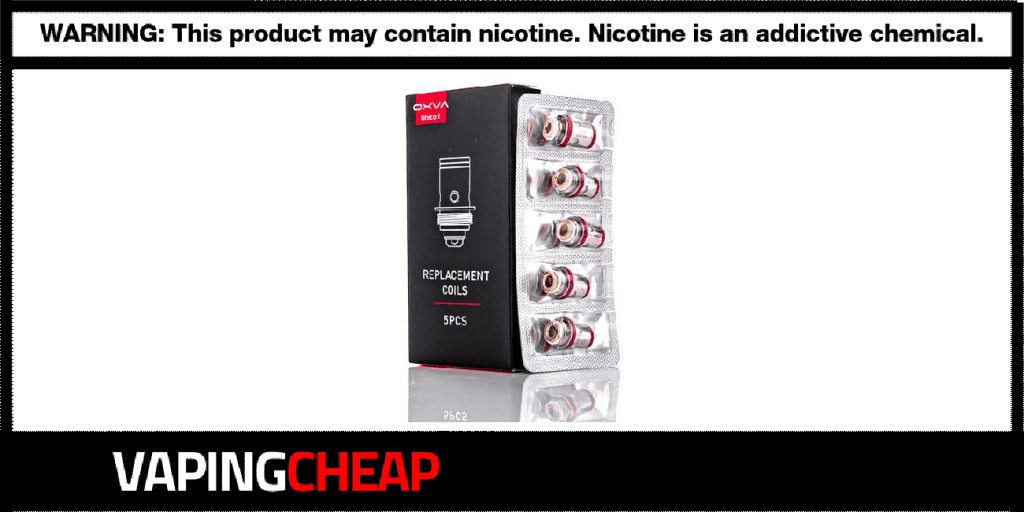 Here are discounts for the OXVA Origin Replacement Coil. Grab a 5 pack of their Unicoil series from just $4.45 with code "MFS10". Free shipping is included with orders $50 or more. It's also back in stock and on sale at another USA based store for $12.99
These new replacement coil heads are designed for, and compatible with the OXVA Origin Pod System. There's currently two different coil options you can choose from, and both are designed for direct lung vaping.
This includes the Uni 0.3 ohm mesh, and the Uni 0.5 ohm mesh. They're not your ordinary mesh coil though, as they've been designed to not only offer a longer lifespan, but deliver maximum flavor production.
Additionally, the OXVA Origin replacement coil feature a simple plug and play installation process. Simply insert the coil head into the Origin or compatible pod cartridge, and you're done.
If you recently picked up the compatible pod mod, and looking to stock up on Origin replacement coils for cheap, then you've landed on the perfect sale. Either option does come in a pack of 5. Best of all, with their design, they're made to actually last longer than your typical coil.
OXVA Unicoil Replacement Mesh Coil Features:
Pack of 5 replacement coil heads
Compatible with OXVA Origin Pod System
Designed to have longer lifespan & maximum flavor
2 Coil Options Available:

Uni 0.3 ohm Mesh (DL)
Uni 0.5 ohm Mesh (DL)

Plug & play installation