Yachtvape Eclipse Dual RTA $21.33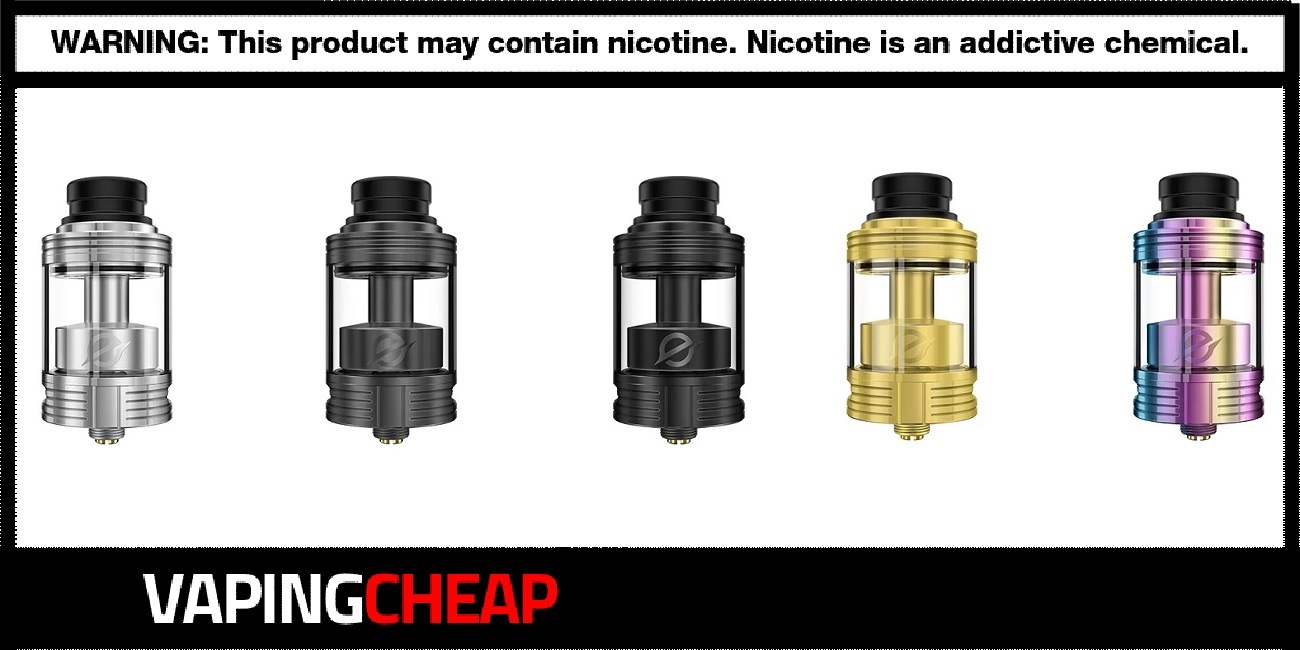 Here are cheap deals, discounts, and sales for the Yachtvape Eclipse Dual RTA. Get this rebuildable tank from $21.33 after logging into your account. It's also in stock at a US shipper only $26.40 plus free shipping over $80 with the coupon "XMAS20" at checkout. Choose from six different colors including Black, Rainbow, Gold, Gunmetal, and more.
Mike Vapes has collaborated with Yachtvape to bring us the Eclipse Dual RTA. This atomizer is slightly larger than the original Yachtvape Eclipse, with an overall diameter of 25mm. Additionally, it has an e-juice capacity of 6ml with the bubble tank. Filling it takes no time at all with the two large fill ports found at the top.
The Yachtvape Eclipse Dual RTA adopts a similar post-less build deck as the original. However, this one is bigger to accommodate both dual coil and single coil builds, as you'd expect by the name of this version. It does have an adjustable bottom airflow system as well, and just like the predecessor, you'll get excellent flavor. Lastly, the deck screws are hidden behind the airflow ring.
Fans of the original will definitely want to grab this one. If you've never tried the single coil variant, but into duals, then you'll want to check this one out too. The Eclipse Dual RTA is an awesome atty delivering great flavor, smooth airflow and best of all, compatible with single and dual coil builds.
Yachtvape x Mike Vapes Eclipse Dual RTA Features:
Collaboration between Mike Vapes and Yachtvape
Overall diameter: 25mm
Maximum e-juice capacity: 4ml or 6ml (Bubble Tank)
Top fill design
Postless build deck
Adjustable bottom airflow system
Gold plated 510 pin
Compatible with both dual coil and single coil builds
What's Included:
Yachtvape Eclipse Dual RTA
Bubble Tank
Accessory Bag
User Manual
Be sure to check out the Yachtvape Eclipse Dual RTA video
More Great Vape Deals...
---
Aspire Nautilus GT Kit $49.90
Here are cheap deals, discounts and sales for the Aspire Nautilus GT Kit in collaboration with Taifun. Buy one from[...]