Ambition Mods Gate MTL RTA $31.84 + FS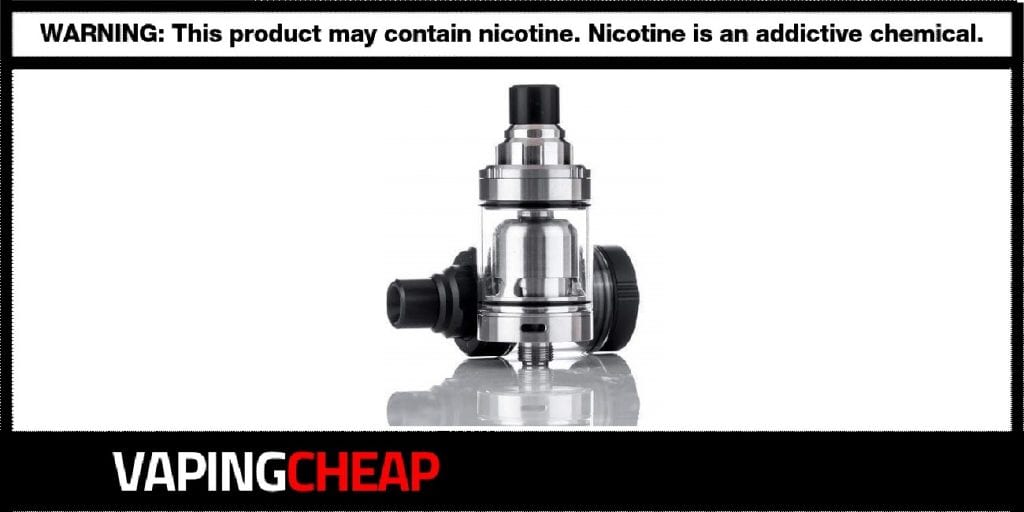 The Ambition Mods Gate MTL RTA is now in stock and on sale for only $31.84 plus free shipping. No coupon is required for this discount. There are two color options available, which are Silver and Black.
Ambition Mods is back with their latest atomizer, the Gate MTL. There are two different options available for each color which are the 2ml version and the 3.5ml version.
Regardless of which variant chosen, they both feature a simple top fill system, so it's very easy to fill. Building on this atomizer is also very easy due to its easy to use two post build deck.
There is plenty of room for wick as well alongside a juice flow control system, allowing you to use both thicker and thinner e-juices. Now what makes this RTA truly unique is the ability to adjust the airflow not only from the airflow control ring, but through the 510 connection. Simply unscrew the 510, and you can choose between two different airflow inserts for either a loose MTL or tight MTL vape. You can also completely take it out, and get a restricted direct lung vape! A delrin 510 drip tip is pre-installed, so even when chain vaping, it won't get too hot.
If you're a fan of mouth to lung vaping and looking for a new tank designed for that vaping style, then look no further! The Ambition Mods Gate MTL RTA is definitely one of the best RTAs available today when it comes to that style of vape.
Ambition Mods Gate RTA Features:
Base Diameter: 22mm
Maximum E-Liquid Capacity: 2ml or 3.5ml
Top Fill
Primarily Constructed of 316 Stainless Steel
Compact Chamber for Intense Flavor
Simple Two Post Single Coil Build Deck
Juice Flow Control
Delrin Drip Tip
Fully Adjustable Airflow Control

3 Small Holes or Small Open Slot
Interchangeable Airflow Inserts (via 510)

Bag of Spares Included
Color Options: Black, Silver
What's Included
Gate MTL RTA by Ambition Mods
Black Drip Tip
Airflow Plug-In
Screwdriver & Bag of Accessories
User Manual
Check Out The Ambition Mods Gate MTL RTA Review
More Great Vape Deals...
---
Vapefly Firebolt Cotton $3.13
For a limited time only, the Vapefly Fireboly Cotton 20pcs is now on sale right here for only $2.99! No coupon code required to get this[...]