Uwell Caliburn KOKO Prime Pod System $17.88 (USA)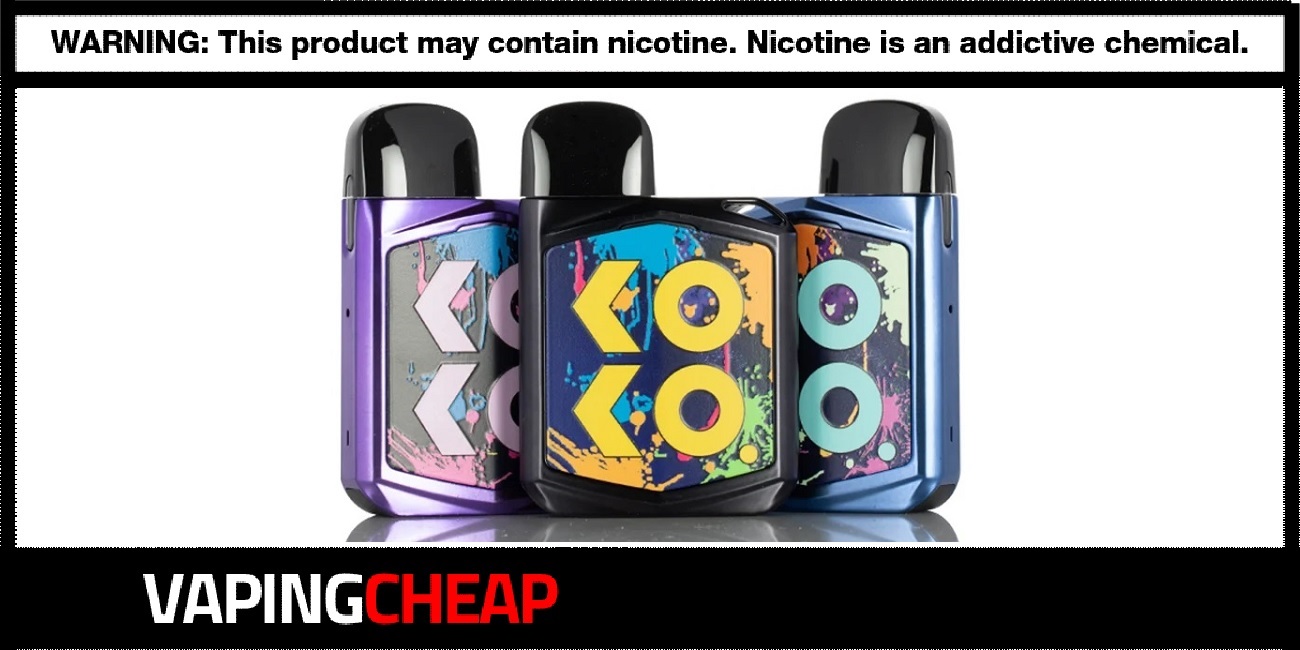 Here's a few great deals and discounts on the Uwell Caliburn KOKO Prime Pod System. For a limited time only, you can buy yours from a USA based store, only $17.88. No discount code required. It's also available from another USA based store for only $19.49 when using the code "VAPOR25". There are a bunch of different colors, including the limited edition Christmas color.
Uwell's Caliburn KOKO Prime Pod System, is the fourth addition to the popular Caliburn line. This device is powered by an internal 690mAh battery. The KOKO Prime has a maximum wattage output of 15w, which is perfect for vaping your favorite nicotine salt e-juice. On top of that, there's a small LED indicator light below the airflow hole, allowing you to quickly check the battery level.
The Uwell Caliburn KOKO Prime Pod Kit comes with a refillable pod. It has a maximum e-juice capacity of 2ml and can be filled from the top. Additionally, it does include two of the Uwell Caliburn G replacement coils. Lastly, just like the recent Uwell Caliburn G Kit, you can turn the pod around for a very restricted direct lung or mouth to lung vape experience.
If you are new to vaping and are searching for an easy-to-use pod system, then check out the Caliburn KOKO Prime Pod Kit by Uwell. It has a ton of great features including draw activated firing, a compact design and a smooth draw. Comparing it to the original Koko, it's much versatile thanks to the replaceable coil system.
Uwell Caliburn KOKO Prime 15w Pod Kit Features:
Internal 690mAh battery
Charge using a USB Type-C Cable
Maximum wattage output: 15w
LED indicator light
Draw activated firing mechanism
Multiple safety features
Small airflow hole
Compatible with the Caliburn G Pod

Maximum e-juice capacity: 2ml
Top fill design
Replacement coil heads
Restricted direct lung or mouth to lung experience
What's Included:
Uwell Caliburn KOKO Prime Pod Device
Refillable pod
Two Replacement Coil Heads
USB Type-C Cable
Lanyard
User Manual
Check out the Uwell Caliburn KOKO Prime video