Smoking Vapor Mi-Pod 2.0 Pod System $31.99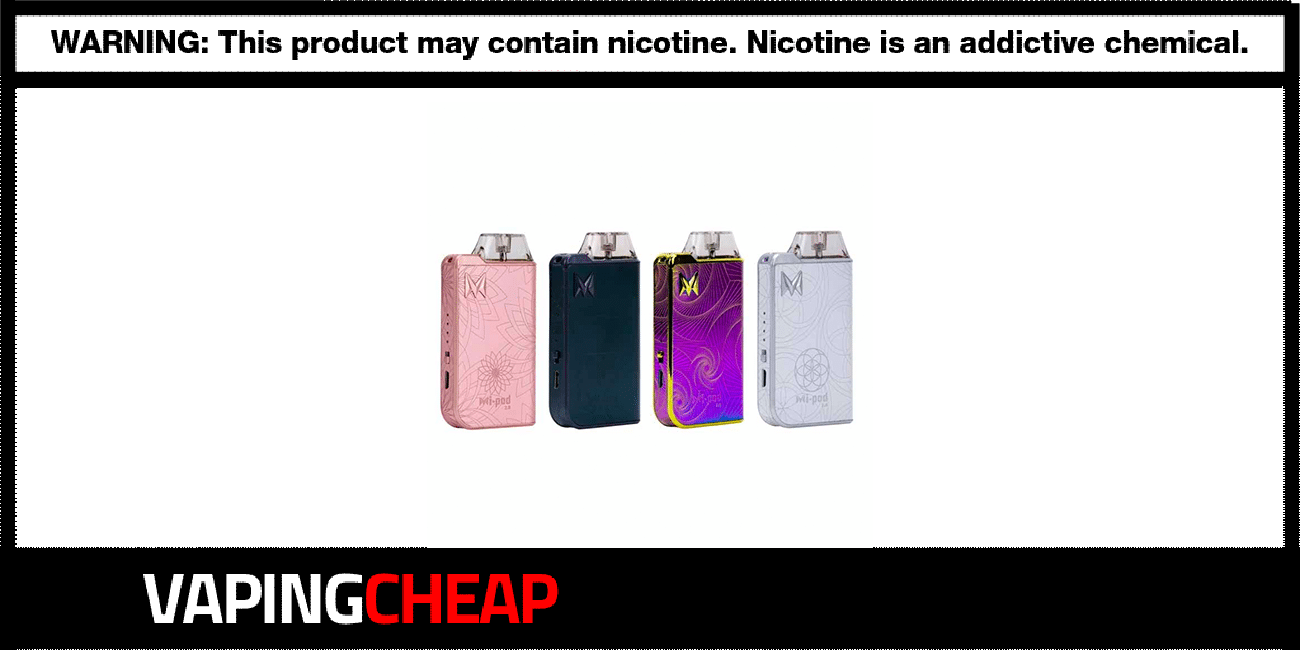 Here's where you'll find the cheapest deals and discounts for the Smoking Vapor Mi-Pod 2.0 Pod System. Grab one for only $31.99 using discount code "MiPod". There are multiple color options available for purchase.
The Mi-Pod 2.0 Pod System offers a compact design and has a familiar shape, similar to the Orion Mini Pod System. With that said, it does offer some differences, especially compared to the original model. The Mi-Pod version 2 or 2.0 features built-in 1,250mAh battery. Additionally, it offers 4 different power levels, which are displayed by the LED lights. Another great feature is that you can turn this device off completely by a simple switch on the side.
The Smoking Vapor Mi-Pod V2 does include a 0.9 mesh replacement pod, which features a maximum e-juice capacity of 2ml. Filling the Mi-Pod 2.0 pod cartridge is done via the side fill port. The pod does offer a comfortable mouthpiece, ensuring a comfortable vape experience. With the mesh coil head, you'll also get awesome flavor.
Definitely a huge upgrade to the original, the Mi-Pod 2.0 offers many improvements including adjustable power, mesh coils and a larger battery. If you were a fan of the V1, this version 2 is a must-have for your collection.
Mi-Pod 2.0 Pod System Features:
Internal 1,250mAh battery
4 Power Level
Draw activated firing
On/off Switch
Many Safety Features
Mi-Pod 2.0 Pod Cartridge

0.9 Ohm
Mesh Coil
2ml Capacity
Side Fill
What's included:
Mi-Pod 2.0 Device
2x 0.9 Ohm Pod Cartridge
2x Lanyards
Micro-USB Cable
User Manual
Quick Start Guide
Warranty Card