Smok Solus Replacement Pod 3 Pack $7.95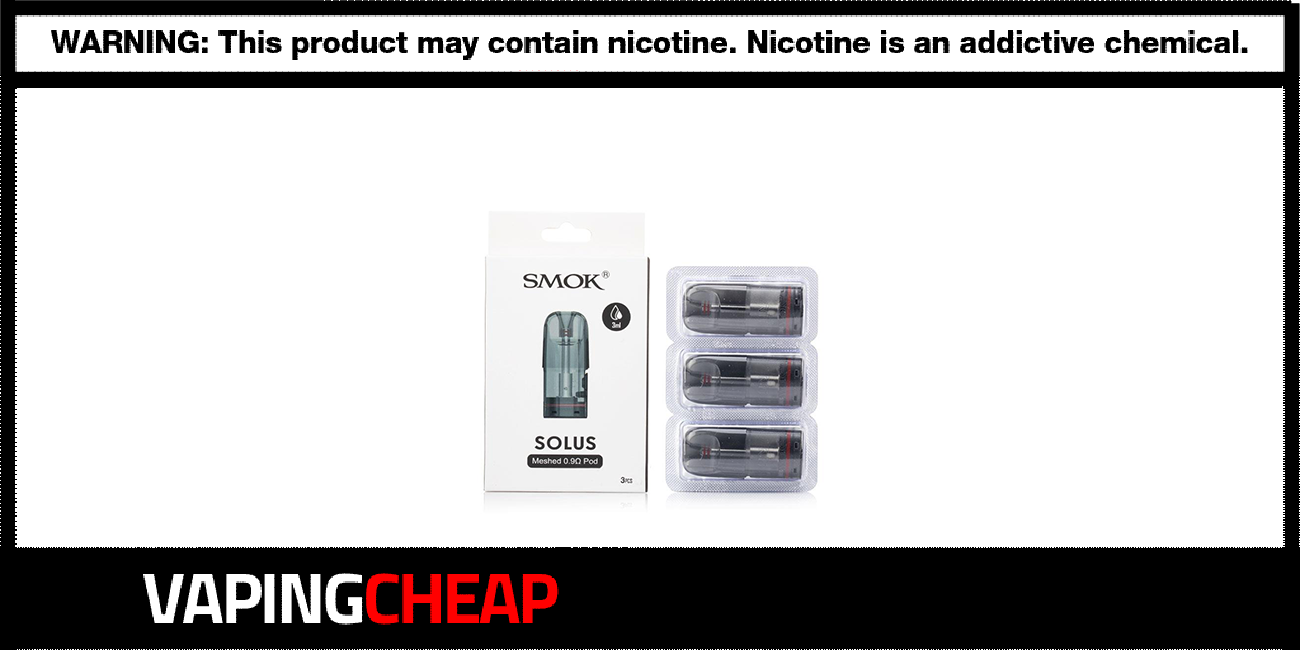 Here's where you'll find the cheapest deals and best prices for the Smok Solus Replacement Pod. Grab a 3 pack of cartridges for only $7.95. No coupon required.
These pod cartridges and designed for and compatible with the Smok Solus Pod System. Currently, there is only one coil resistance available, which is a 0.9 ohm mesh coil, which is great for someone who is starting out in vaping. Reason being is that they not deliver awesome flavor, but designed for MTL. Each Solus pod has a maximum e-juice capacity of 3ml and has a side fill system.
The Smok Solus Replacement pods feature a sleek design for the mouth piece, which helps minimize spit back from happening. Lastly, each have a visible juice window, so it's easy to see when you're in need of a refill!
Vapers who enjoy the Solus and looking to stock up on replacement pod cartridges for cheap will definitely check out this sale. They won't last long as this price!
Smok Solus Mesh Replacement Pods Features:
Compatible with the Smok Solus Pod System
Pack of 3
Coil Resistance: 0.9
Mesh Coil
3ml E-Juice Capacity
Side Fill
Visible Juice Window