OFRF NexMesh Pro Tank $17.85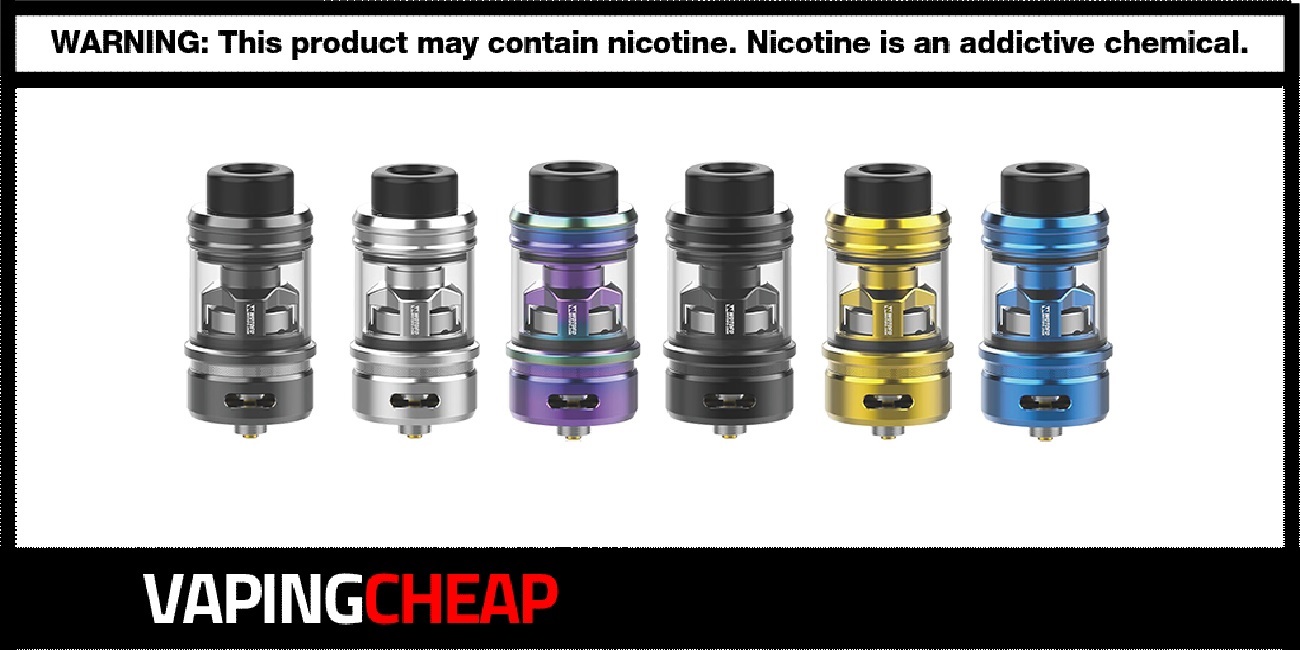 The improved Wotofo OFRF NexMesh Pro Tank has now been released! Buy yours cheap at just $17.85 using discount code "vapingcheap". Finally, it's in stock at a USA based shop for $22.50 after the code "hardware10". There's only a few color options left, so be sure to act fast.
OFRF's tank the NexMesh Pro Tank offers a fairly similar look to the original NexMesh Sub Ohm Tank, but offers some key differences. It's slightly smaller than the previous, coming in at 24mm at the base. The actual capacity is different too. It can hold 4.5ml or 6ml capacity using the single coil head or a 3.5ml and 5ml if you use a dual coil head. However, it does have a top fill design, so it's super easy to fill.
Speaking of coils, the NexMesh Pro Sub Ohm Tank by OFRF includes two in the box. One is the H12 clapton mesh coil and the other is the H15 parallel mesh coil. Also, if you prefer DIY, the nexMesh Pro is compatible with the H17 RDC, which allows you to use your own coils. Both coils that are included are rated between 50w to 80w, and you'll get some stellar flavor and vapor from both.
As expected, the OFRF nexMesh Pro vape tank is constructed of stainless steel. At the top it does come pre-installed with an ergonomic delrin 510 drip tip. Last, but not least, the airflow does come in from the bottom and can be fully adjusted to your preference.
In every way, the OFRF nexMesh Pro is looking to be better than its predecessor. From the new improved coil heads and the optional RBA deck, it's got everything you'd want in a sub ohm tank. For the sale price of just $19, it's a steal.
Wotofo OFRF NexMesh Pro Sub Ohm Tank Features:
Overall diameter: 24mm
Maximum e-juice capacity:

Single Coil: 4.5ml or 6ml (Bubble Glass)
Dual Coil: 3.5ml or 5ml (Bubble Tank)

Top fill design
Stainless Steel construction
Adjustable bottom airflow
Compatible with the H12, H11, H13, H15 and H17 RBA coils
Gold Plated 510 connection pin
Wide bore drip tip
Available in 6 colors: Black, Blue, Rainbow, Gunmetal, Stainless Steel and Gold
What's Included:
OFRF NexMesh Pro Tank
H15 Mesh and Parallel Coil Head
Extra Parts
H12 Clapton Mesh Coil
Bubble Glass
User Manual
Be sure to check out the OFRF NexMesh Pro Tank review video