Ijoy Diamond VPC Starter Kit $38.97 (US Shipper!)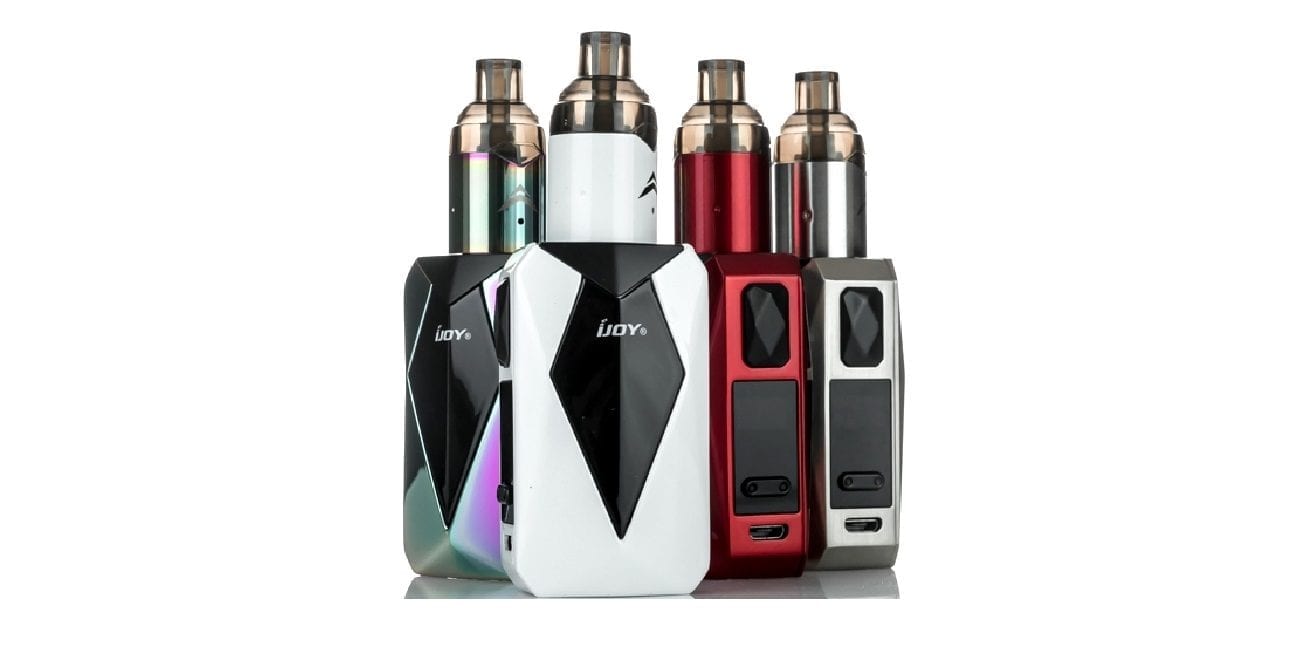 Vape Starter Kit
The new Ijoy Diamond VPC Starter Kit is now in stock and on sale right here for only $38.97 using coupon code "FireDiamond"! Free shipping applies to orders over $100. Various colors are available for purchase.
The new Ijoy Diamond VPC Starter Kit includes the new Ijoy Bae Box mod and the new Ijoy VPC Unipod! The Bae Box Mod has a built in 1,400 mAh battery, which can be recharged using a USB cable. In addition, this device has a maximum wattage output of 45w and 3.8V in Pod mode. This mod includes the Unipod Silicone Adapter. The Diamond Bae Box also features a large OLED display screen which shows voltage output, wattage output, ohm resistance and more.
The Ijoy VPC Unipod has an overall diameter of 19mm, so it will look perfect on the Ijoy Bae Box Mod! This atomizer has a maximum e-juice capacity of 2ml, which is a solid amount since this device is aimed towards mouth to lung vaping and you won't be going through e-liquid as fast as you would in comparison to a sub ohm tank. This atomizer also utilizes a ceramic coil and features an easy to use side fill design. Lastly, the Ijoy VPC Unipod has a fixed 1mm Airflow, which is great for MTL vaping!
All in all, this is a excellent deal for the Ijoy Diamond VPC Starter Kit! If you are looking for a new and unique vape kit that you can use various pods and atomizers with, then this is a deal you cannot miss! Make sure to check out this deal at Fire Vapor for only $38.97!
Coupon Code: FireDiamond
Product Features:
Ijoy Bae Box Mod

Integrated 1400 mAh Battery
Dual Power Mode Settings

Power Mode
Pod Mode

Juul/Myle/Juno Compatible Preset Modes
2.5 to 3.8V Power Output

VPC Unipod Silicone Adapter

Compatible with Juul and Phix Cartridges

Ijoy VPC Unipod

19mm Diameter
iJoy VPC Unipod

2ml Salt Nicotine E-Liquid Capacity
10 to 15W Output Range
1.0 ohm Atomizer Resistance

Fixed 1mm Airflow
Mouth-to-Lung Style