Hellvape Dead Rabbit R Tank $9.95 (USA)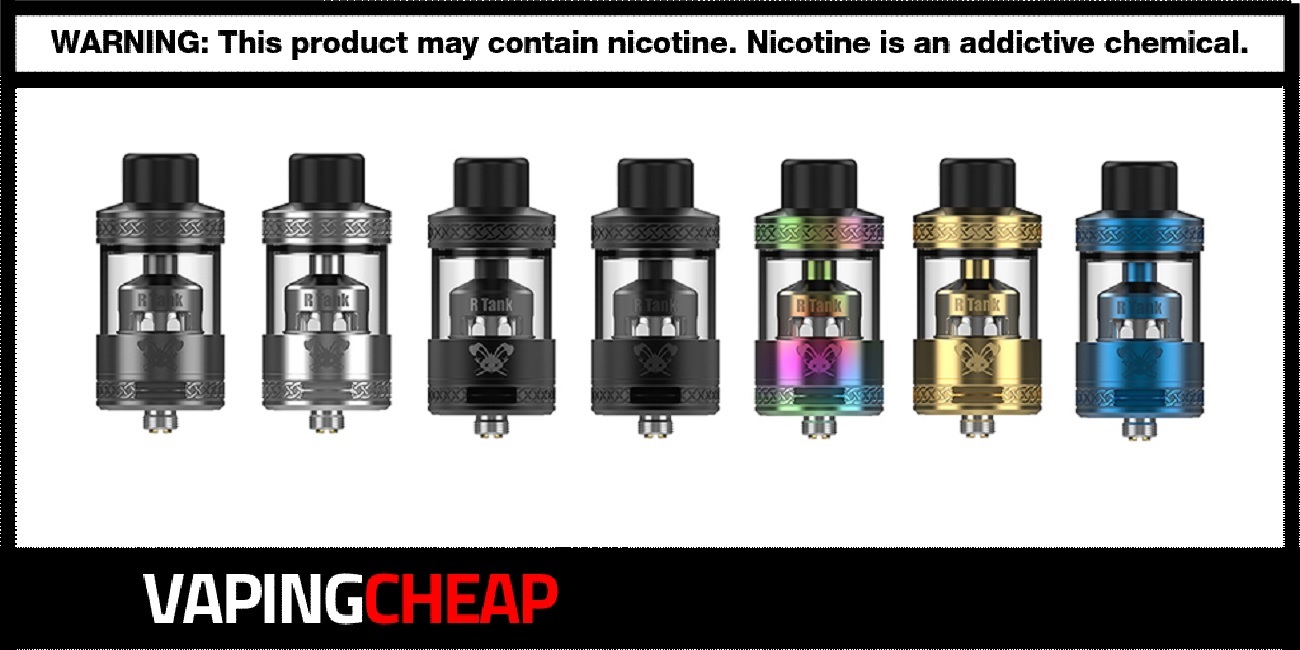 Here are cheap deals and sales for the Hellvape Dead Rabbit R Tank. Buy yours from a USA based store for only $9.95. It's also on sale from a China based shipper for only $21.39 using discount code "HDRRT". There are multiple color options available including rainbow, gold, stainless steel and more.
Hellvape's Dead Rabbit R Tank is primarily constructed from stainless steel material. Additionally, this atomizer has an overall diameter of 25.5mm and offers a maximum e-juice capacity of 5ml. However, you can increase the e-juice capacity to 6.5ml when using the bubble tank included in the box. Refilling it is a breeze thanks to the easy top fill design.
The coil system is what makes the Hellvape Dead Rabbit R much different from other vape tanks. It comes with a pack of the R coils, which are used to wrap around the base of the tank. Each pack comes with ten (10) 0.2 ohm mesh coils. Lastly, this sub ohm tank sports an adjustable bottom airflow system.
All in all, if you are searching for a new and unique vape tank that can hold more than 5ml of e-juice, then take a look at the Hellvape Dead Rabbit R Tank. If you are a fan of rebuildables, then definitely check out their Fat Rabbit RTA.
Hellvape Dead Rabbit R 25.5mm Vape Tank Features:
Stainless steel construction
Overall diameter: 25.5mm
Maximum e-juice capacity: 5ml or 6.5ml (Bubble Tank)
Top fill design
Unique Coil system
Compatible with the Hellvape R Coils
Adjustable bottom airflow
What's Included:
Hellvape Dead Rabbit R Tank
Pack of R Coils
Accessory Bag
Coil Building Tools
Bubble Tank
User Manual
Be sure to check out the Hellvape Dead Rabbit R Tank review video