Geekvape H45 (Aegis Hero 2) Pod Mod Kit $27.59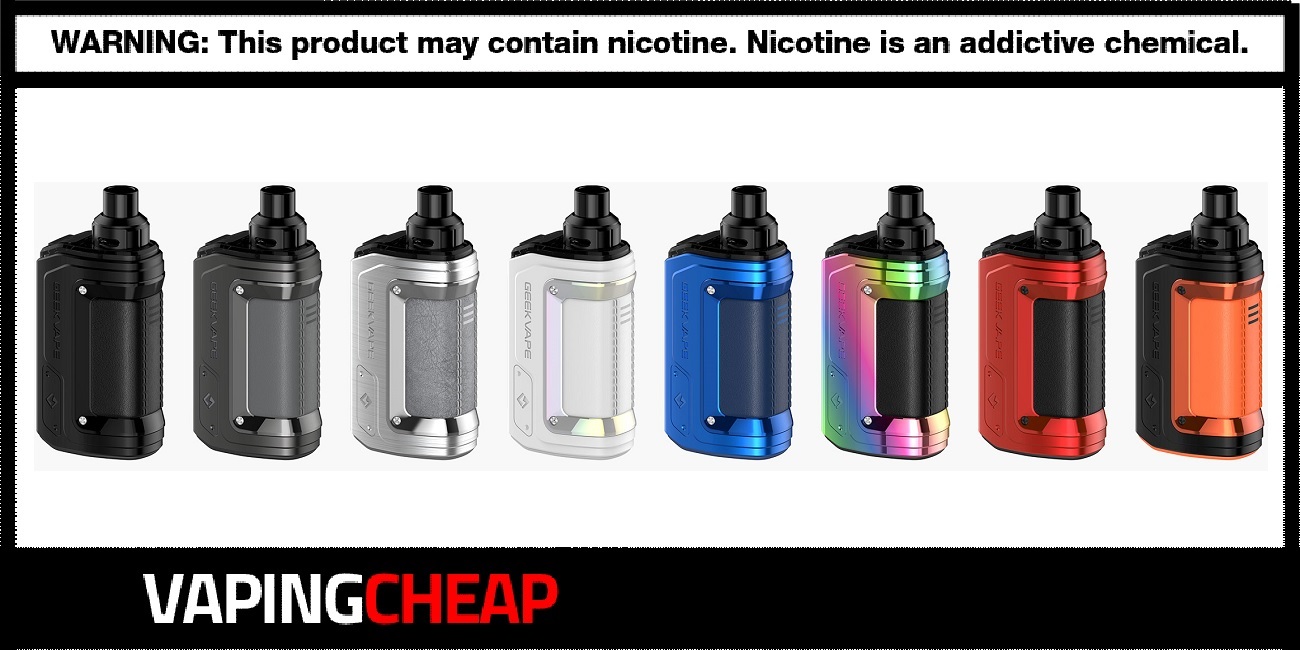 Looking for the best deals and discounts for the Geekvape H45 (Aegis Hero 2) Pod Mod Kit? Then you've come to the right place! Buy this vape pod kit for as cheap as $27.59 when using the coupon code "H45K". It's now in stock at a US shipper for $32.72 with code "VC15". There's a ton of color options available including Red/Black, Rainbow, Blue, Gunmetal and even more.
The H45 Pod Kit by Geekvape offers a few key differences when compared to the original Hero Kit. First off, it offers a larger internal battery at 1400mAh. It still has the same 45w maximum output, but has both power and bypass modes. Additionally, it has an upgraded tri-proof body, making it even more durable than the last one. It's even equipped with a larger screen, so you can check the wattage and battery life easier.
In the box, you do get one refillable Geekvape H45 Pod cartridges. This pod cartridge can hold around 4mls of e-liquid and features a top fill design. Furthermore, it's compatible with the B series coils and comes with a 0.4 ohm coil and a 0.6 ohm coil. Lastly, the adjustable top airflow helps prevent leaking while providing a smooth draw.
This is yet another awesome pod mod done by Geekvape, and a huge improvement over the original. The Geekvape H45 Pod Mod Kit (Aegis Hero 2) is definitely worth getting if you enjoyed the last version or simply looking for a compact device that offers a decent amount of power, good battery life and amazing coils.
Geekvape H45 Pod Mod Kit Features:
Internal 1400mAh battery
Maximum wattage output: 45w
Tri-Proof Body
Large display screen
Power and Bypass Modes
Compatible with the Geekvape H45 Pod Cartridge

Maximum e-juice capacity: 4ml
Top fill design
Uses the B Series Coils
Adjustable top airflow
What's Included:
Geekvape H45 Aegis Hero 2 Pod Kit
Refillable Pod Cartridge
0.4 ohm coil head
USB Type-C Cable
0.6 ohm coil
User Manual
Coil Tool