Sigelei Glori Pod System $9.10 (USA)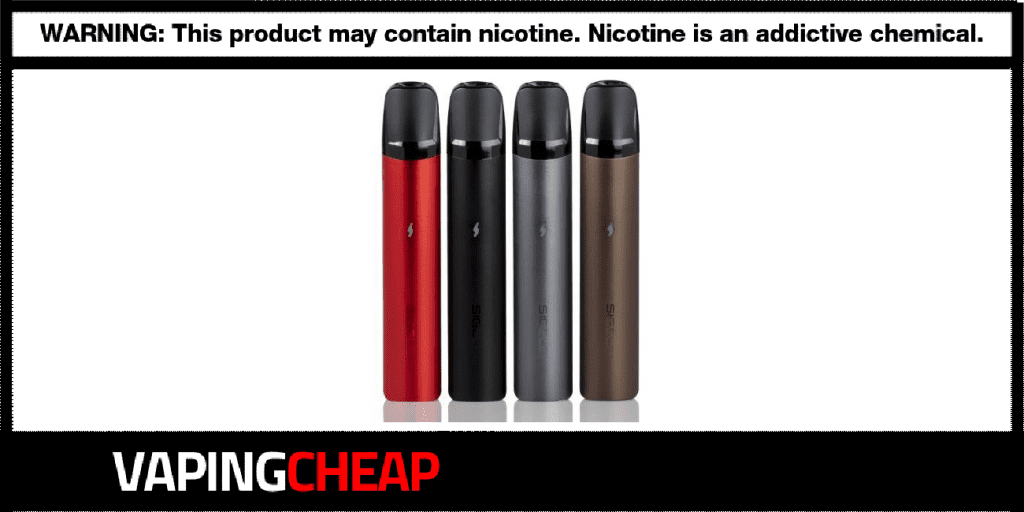 Here are cheap deals for the Sigelei Glori Pod System. Buy one from a USA based store for just $9.10. No discount code required Free shipping is included when spending $50 or more. There are four different colors available including Black, Coffee Golden, Red and Gray.
The Sigelei Glori Pod System Kit is an ultra compact, and sleek looking device. It has a built in 450mAh battery. With its fast charging, you'll be able to fully recharge the battery within only 30 minutes, so you'll be back to vaping in no time. It can last you approximately 200 puffs before the battery is fully depleted, which is quite impressive. It is constructed of aluminum alloy, so it's not only compact, but lightweight too.
When it comes to the wattage output,. the Sigelei Glori provides a maximum of 10w. While this isn't the most when compared to some other pod vapes, it's designed more for mouth to lung vaping. With that being said, you won't need tons of wattage to get a great vape.
The included pod cartridge is refillable, can hold a maximum of 2ml of e-juice. What's great about the Sigelei Glori pod cartridges is that they do feature a top fill design. Additionally, they have a 1.2 ohm integrated coil, perfect for MTL and e-liquids such as nic salts. These cartridges do connect magnetically, and you'll know when it makes contact as it does have haptic feedback. Lastly, the Sigelei Glori Pod System has a LED indicator light alongside a variety of safety protections.
All in all, this is a great sale for the Sigelei Glori Pod Vape Kit. It's super sleek looking, easy to use, and offers excellent build quality. If that's what you're looking for, then this might become your next favorite pod device.
Sigelei Glori Vape Pod Features:
Aluminum Alloy Construction
Built In 450mAh Battery
Fast Charging (Around 30 Min to Full Charge)
Maximum Wattage Output: 10w
Draw Activated Firing System
LED Battery Life Indicator Light
Sigelei Glori Refillable Pod Cartridge

2ml E-Juice Capacity
Top Fill
Magnetic Connection (With Haptic Feedback)
1.2 ohm Coil Resistance with Cotton Wick

Multiple Safety Protections
Removable Mouthpiece
What's Included
Sigelei Glori Pod Device
Glori Pod Cartridge (2ml)
Micro USB Charging Cable
Warranty Card
User Manual