Tesla P20 Pod System Kit $9.99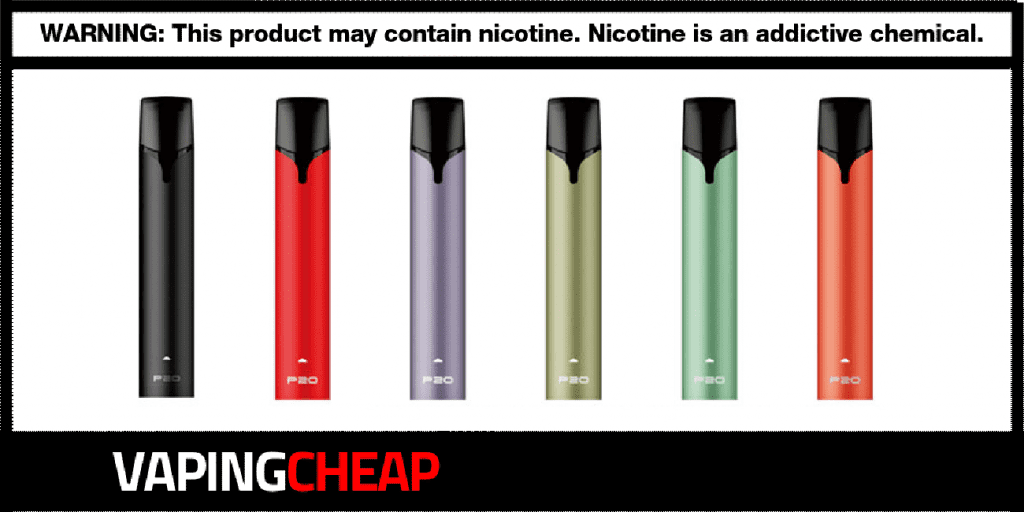 Here's a cheap deal and discount for the Tesla P20 Pod System Kit. Get yours at a limited time price of only $9.99 using code "P20". There's a bunch of color options you're able to choose from including Black, Orange, Light Purple, Light Red and more.
Tesla's P20 Pod Kit features an ultra slim design, making it easy to fit into your pocket or purse. Even with it's super slim form factor, it still has a 350mAh battery rated to provide up to 300 puffs per charge, which is pretty impressive if you ask us. When needing to charge it, it will only take you about 50 minutes to get a fully charged battery.
In addition, it has a maximum voltage output of 3.5v, and delivers anywhere between 6.4w and 9.3w. Another great feature, and one we see with many pod vapes is that fact that it has a no button design, perfect for the beginner vaper.
The Tesla P20 Pod System Kit does utilize a refillable pod cartridge, which does hold 1.5ml of e-liquid. It sports a bottom fill port, so you'll be able to fill it fast with no issues. What's different for these specific cartridges is that they feature a new heating atomizing heating technology alongside a leak proof design.
The 1.4 ohm coil is SS316L and has organic cotton, ensuring pure taste and excellent overall flavor. With its resistance, it'd definitely go great with some nicotine salt vape juices or any higher nicotine free base e-juices.
If you're looking for another cheap vape pod deal for under 10 bucks, then you'll definitely want to check out the P20 Pod System by Tesla. It's definitely worth a shot at this price point.
Tesla P20 Pod Kit Features:
350mAh Internal Battery
50 Minute Charging Time
Maximum Voltage Output: 3.5v
Wattage Output Range: 6.4w - 9.3w
Draw Activated Firing Switch
Ultra Slim Design
Multiple Safety Features
Refillable Pod Cartridge

1.5ml E-Liquid Capacity
Bottom Fill Port
1.4 ohm SS316L Coil
Magnetic Connection
New Atomizing Heating Technology

6 Color Options
What's Included
Tesla P20 Pod Device
2x Tesla P20 Pod Cartridge (1.5ml)
Micro USB Charging Cable
User Manual
More Great Vape Deals...
---
Hellvape Drop Dead RDA $18.56
Rebuildable Dripping Atomizer For a limited time only, the new Hellvape Drop Dead RDA is now back in stock and on sale right[...]