Lost Vape Orion Q Pod System $10.95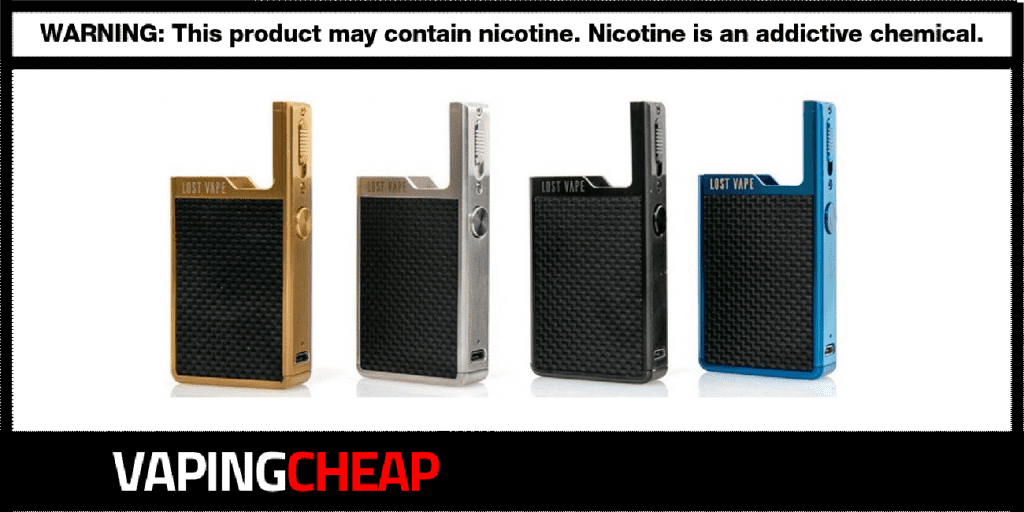 Here's a cheap deal and discount on the Lost Vape Orion Q Pod. Grab the full pod kit from just $12.99 using discount code "OrionVS". You can also get the pod mod device for just $10.95 when using discount code "LVOQB". There's a huge selection of color options that's available for you to choose from.
The Lost Vape Orion Q Pod Mod has a internal 950mAh battery, which can be charged with the included micro USB cable. The Lost Vape Orion Quest Pod Mod does have a proprietary onboard chipset unlike its more expensive variant the Orion Plus DNA Go. However, it can still reach a maximum wattage output of 17w, which is still satisfying for both a DTL and MTL vape experience.
The Beauty Of Replacement Pods
Another great feature to the Lost Vape Orion Q is the replacement pod cartridges, which is included in the full Orion Q Kit. These Orion Q Replacement Pods have a maximum e-juice capacity of 2ml and be filled via its top fill system, making it super quick and easy to fill. Furthermore, the replacement pods has a resistance of 1.0 ohm, so they're great for higher nicotine e-liquids such as nicotine salts vape juice.
Just like the other versions, the Orion Quest Pod Mod does have an adjustable airflow system built into the drip tip. It's located at the top, so you won't need to worry about any leaking issues. Lastly, the Orion Q Pod System has many safety features built in, which is always a good thing in our book.
All in all, this is a excellent deal for the Orion Q Pod System, If you're looking for a solid performing pod vape that can be used for MTL and restrictive DL vaping, then look no further. You won't be disappointed with this one, that's for sure.
Lost Vape Orion Q Pod Kit Features:
Internal 950 mah Battery
Proprietary Onboard Chipset
Maximum Wattage Output: 17W
Utilizes Orion Q Pods (Included In Kit Only)

2ml E-Juice Capacity
1.0 Ohm Resistance
Easy Top Fill Design

MTL Delrin Drip Tip
Adjustable Airflow
Many Safety Features
Compact Size
Various Unique Color Options Available
Check Out The Lost Vape Orion Q Review