Famovape Fat Baby Mesh Pro Starter Kit $24.99 (USA)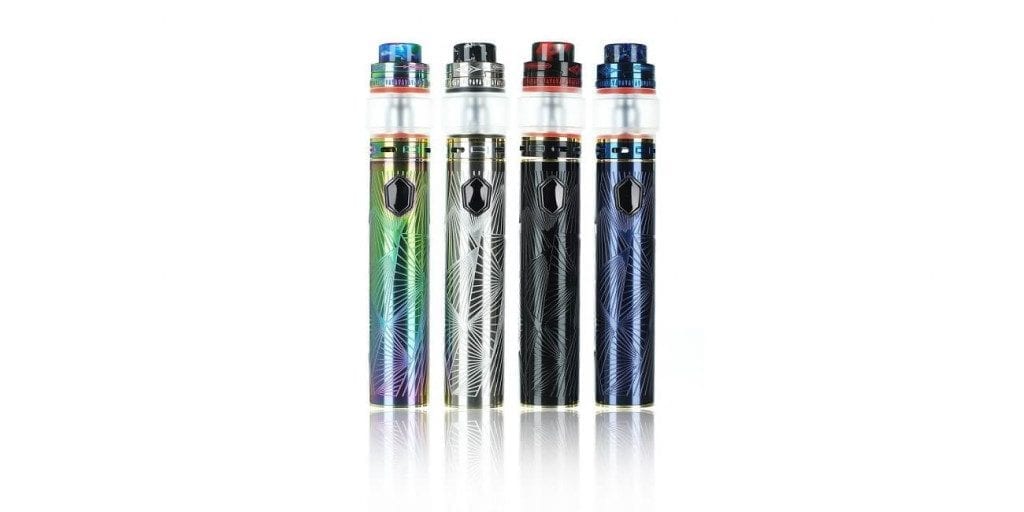 Vape Starter Kit
For a limited time only, the Famovape Fat Baby Mesh Pro Starter Kit is on sale right here for only $24.99! No coupon code required! Various colors available for purchase.
The Famovape Fat Baby Mesh Pro Starter Kit includes the Famovape Mesh Pro Mod and the Famovape Fat Baby Tank! The Mesh Pro Mod requires a single 18650, 20700 or 21700 battery for operation. In addition, this mod has a maximum voltage output of 4.2v and a minimum firing resistance of 0.15 ohm. This device does feature a simple single button operation, making it great for both beginners and advanced vapers! Since this device does sport a pen-like design, it's incredibly easy to travel with and comfortable to hold.
The Famovape Fat Baby Tank has an overall diameter of 25mm, so it will look perfect on the Mesh Pro Mod! Not to mention, this tank has a maximum e-juice capacity of 4ml or 6ml and sports an easy to use top fill design! This tank uses the Fat Baby Coil Family and includes two 0.15 ohm coil heads. The Fat Baby Tank also features adjustable bottom airflow. Lastly, this atomizer is primarily constructed out of stainless steel material and includes a wide bore resin drip tip.
All in all, this is a solid deal for the Famovape Fat Baby Mesh Pro Starter Kit! If you're looking for an easy to use vape kit to cloud chase with for cheap, then this is a deal for you! Be sure to check this deal out at Eight Vape for only $24.99! Be sure to act fast, this deal may not last long!
Product Features:
Famovape Mesh Pro Mod

Requires a single 18650, 20700 or 21700 battery (Not Included)
Maximum voltage output: 4.2v
Minimum firing resistance: 0.15 ohm
Large fire button
Pen-Like design

Famovape Fat Baby Tank

Overall diameter: 25mm
Maximum e-juice capacity: 4ml/6ml
Easy top fill design
Uses the Fat Baby Coil Family

Includes 2 0.15 ohm coil heads

Adjustable bottom airflow
Stainless steel construction
Wide bore resin drip tip