Everzon Mid-Autumn Festival Sale! Site-Wide Savings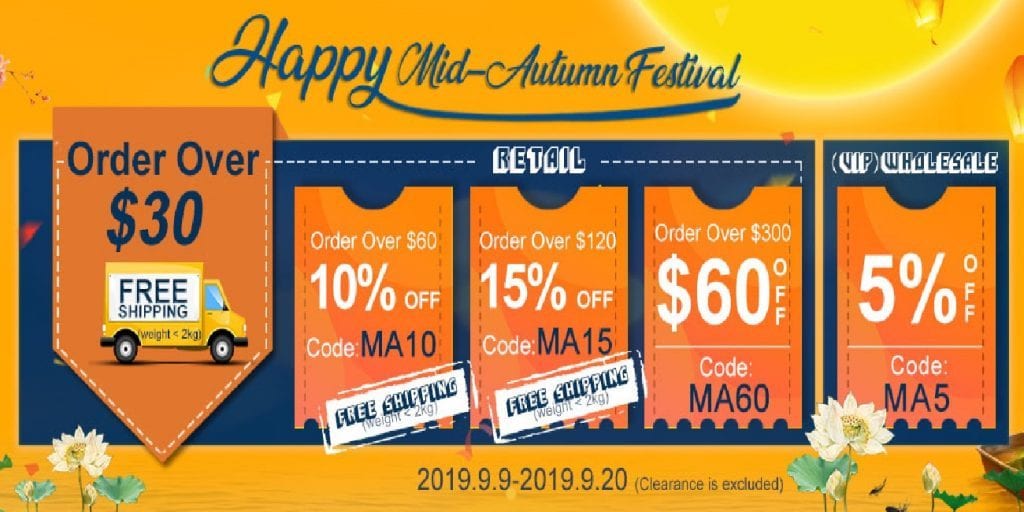 Everzon has now started their Mid-Autumn Festival Sale! You can save 10% off plus get free shipping over $60 using code "MA10", save 15% off plus free shipping using code "MA15" or save $60 off orders over $300 using the code "MA60". If you're shopping for wholesale, you can also save 5% off using the code "MA5".
During the Everzon Mid-Autumn Festival Holiday Sale, you can save on their entire site! With these codes, the more you spend, the more savings you'll get! They already have awesome prices on the products they carry, so you'll be getting some pretty cheap hardware and accessories. Not to mention, they have a huge selection of brands available as well, and have pre-orders up for some of the newest vape gear to hit the market.
If you're looking for some cheap hardware such as atomizers, mods or accessories,, then this is a vape deal you're not gonna want to miss out on. Keep in mind this sale is set to end in just 10 days.
Promo Codes: MA10, MA15, MA60, MA5 (Wholesale)
Everzon Store Sale Details:
Save up to 15% off plus free shipping or $60 off your order
Get 5% off wholesale
Huge Selection of Vape Hardware & Brands
Sale Ends 9/20/19