DovPo Premade Ni80 Coil Kit $7.60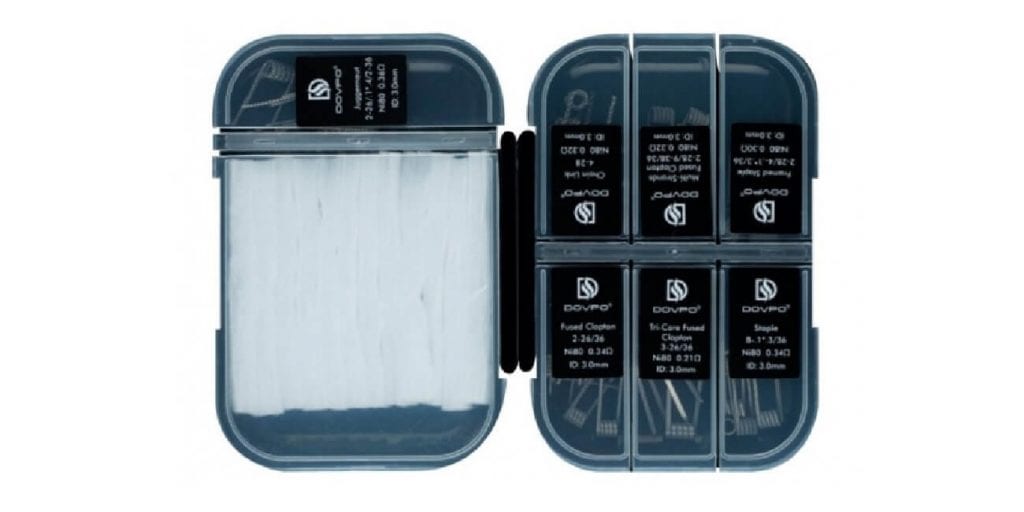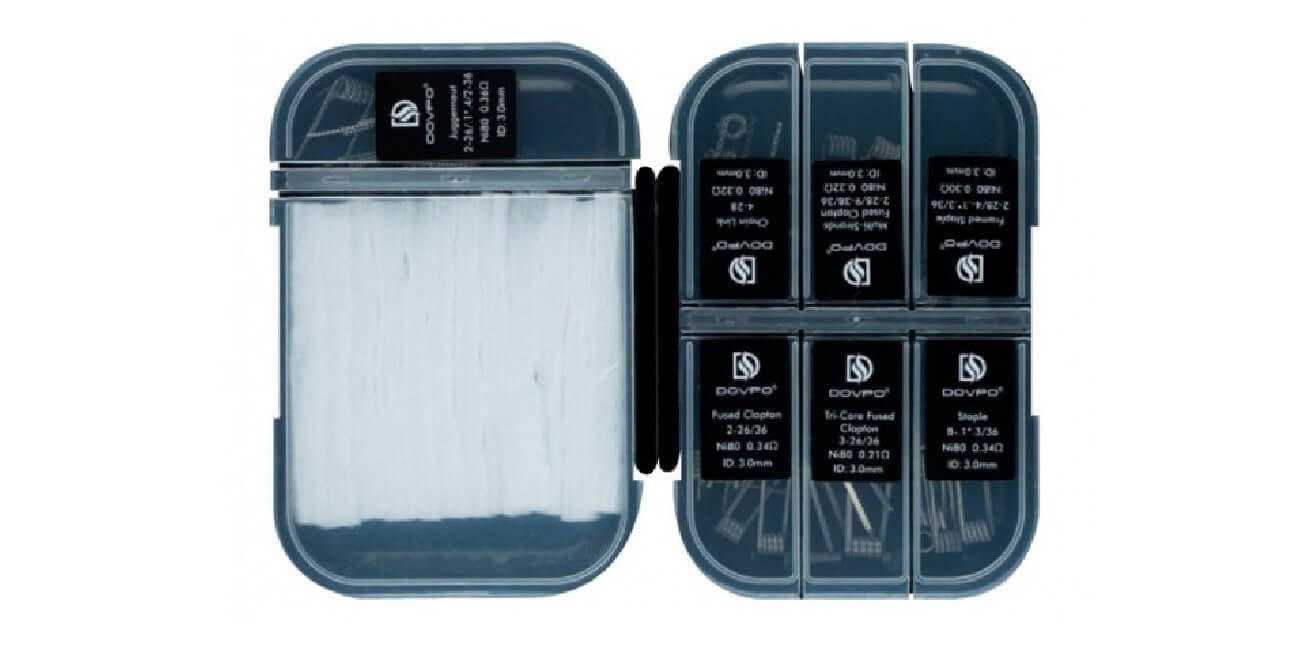 The Dovpo Premade Ni80 Coil Kit is now in stock and on sale after logging into your account and applying code "vapingcheap10" for only $7.60! Free worldwide shipping applies to orders over $30.
DovPo's premade coil kit includes various exotic coils enclosed in a storage case. This case not only makes it easy to store or carry with you when traveling, but keeps everything organized. Each pre-built coil is constructed of Ni80 wire material, so you'll get a quick ramp up time.
There's seven different types of coils included which are Multi-strands Fused Clapton, Tri-Core Fused Clapon, Framed Staple, Fused Clapton, Chain Link, Juggernaut, and Staple. These are definitely some of the best coils for flavor in pretty much any atomizer. You also receive 12 Japanese Cotton Brands inside of the storage case, and 6 of each coil type.
All in all, this is an amazing deal on the Dovpo PreMade Ni80 Coil Kit. If you're looking for some cheap exotic coils, then look no further than this deal right here! Remember to log in and use our coupon to get this price!
Discount Code: vapingcheap10
DovPo Pre-Made Coil Kit Features:
Enclosed In Storage Case
Includes 12 Japanese Cotton Bands
Constructed of Ni80 Wire
7 Coil Types Included:

Multi-Strand Fused Clapton 0.32 ohm
Tri-Core Fused Clapton 0.21 ohm
Framed Staple 0.3 ohm
Fused Clapton 0.34 ohm
Staple 0.34 ohm
Chain Link 0.32 ohm
Juggernaut 0.36 ohm

Coil Kit Includes 6 of Each Coil Type