Wismec Luxotic NC 250w Kit $20.90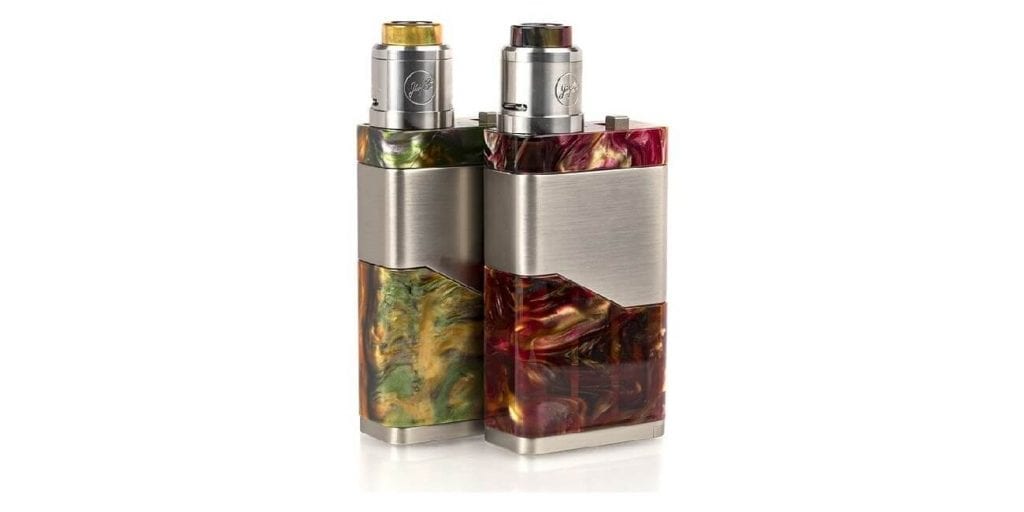 Here's an amazing deal for the Wismec Luxotic NC 250w Kit! Get it in Red Resin or Green Resin for only $20.90! No code is needed to get this discount.
Wismec's Luxotic NC 250w Kit includes the Luxotic NC Mod and Guillotine V2 RDA. The NC Mod does require 2 high drain 20700 batteries, but can be operated with two 18650 batteries if preferred. It does have a massive wattage output of 250w, and can be configured in either series or parallel mode. There's also an adjustable voltage controller as well.
The Guillotine V2 RDA sports an overall diameter of 24mm, and features a rather spacious two post build deck. Airflow does come in from the side or bottom (depending on the position of the top cap), and can be adjusted to your liking. Lastly, it does include a wide bore 810 drip tip, and a beauty ring.
All in all, this is an excellent deal for the Wismec Luxotic NC 250w Kit. If you're in need of a high powered vape kit that can take two 20700 batteries, then this is a deal for you! Act quickly though, as there's not much stock left for both color options!
Product Features:
Wismec Luxotic NC Mod

Maximum Wattage Output: 250w
Requires 2 High Drain 20700 or 18650 Batteries (Sleeve Included)
Series or Parallel Mode
Adjustable Voltage Controller
Many Safety Features
Resin Design

Wismec Guillotine V2 RDA

24mm Diameter
Wide Bore 810 Drip Tip
Two Post Build Deck (Supports Single & Dual Coil Builds)
Adjustable Bottom or Side Airflow
Beauty Ring