GoGreen Hemp Blowout Sale! Save 20% OFF Your Entire Order!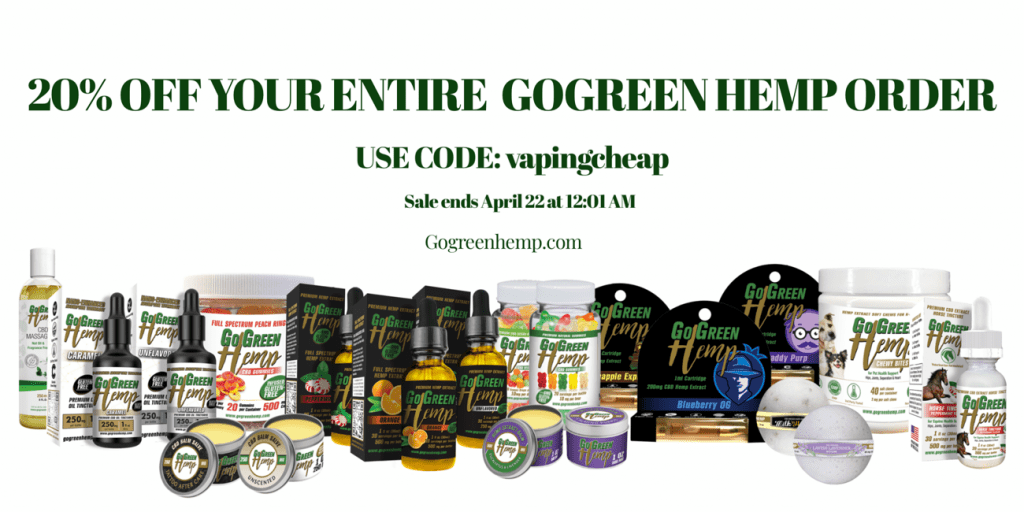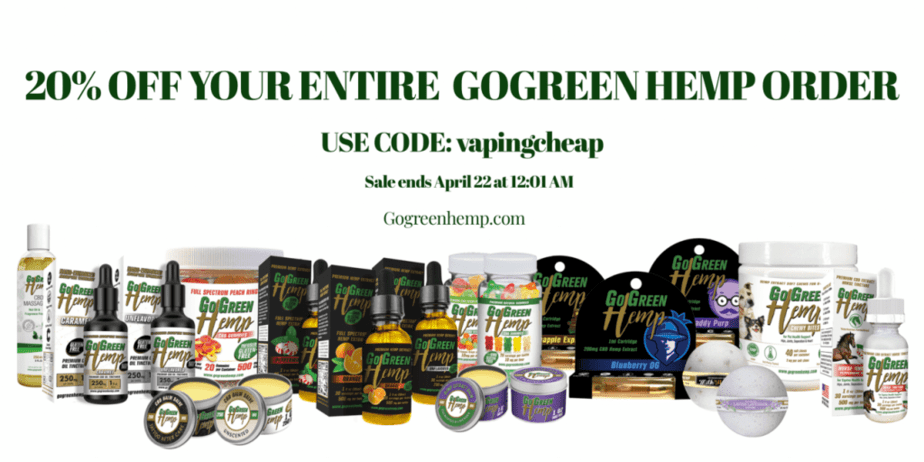 For a limited time only, GoGreen Hemp is having a Blowout Sale right here where you can save 20% off your entire order using coupon code "vapingcheap"! Free Priority shipping applies to orders over $35.
GoGreen Hemp provides the highest quality CBD products on the market at some of the most affordable prices on the market. They are the one stop shop for everything CBD from tinctures, edibles, pre-filled cartridges, balm salve, beauty products, pet products and many more.
Their CBD is derived from organically grown Colorado hemp and is THC-Free, Third Party Tested By Batch, Non-GMO and Eco-Friendly. They are running a sale specifically for our viewers, 20% off all of their products with the code "VAPINGCHEAP". Please keep in mind this sale ends April, 22nd at 12:01am. If you have any questions in regards to CBD or about their company they can be reached via email ([email protected]) or phone (954-530-8236). Go Green. Save Green.
All in all, this is an excellent store sale! If you're looking to grab some CBD for yourself or for your pet at great prices, then this is a deal definitely worth checking out. You can get this deal at GoGreen Hemp where you can save 20% off your entire order!
Store Sale Details:
Save 20% off Your Entire Order using coupon code vapingcheap
CBD from tinctures, edibles, pre-filled cartridges, balm salve, beauty products, pet products and many more.
organically grown Colorado hemp
THC-Free
Non-GMO and Eco-Friendly
Sale ends April, 22nd at 12:01am