Blazed Vapes Coupon Code! 10% OFF Sitewide!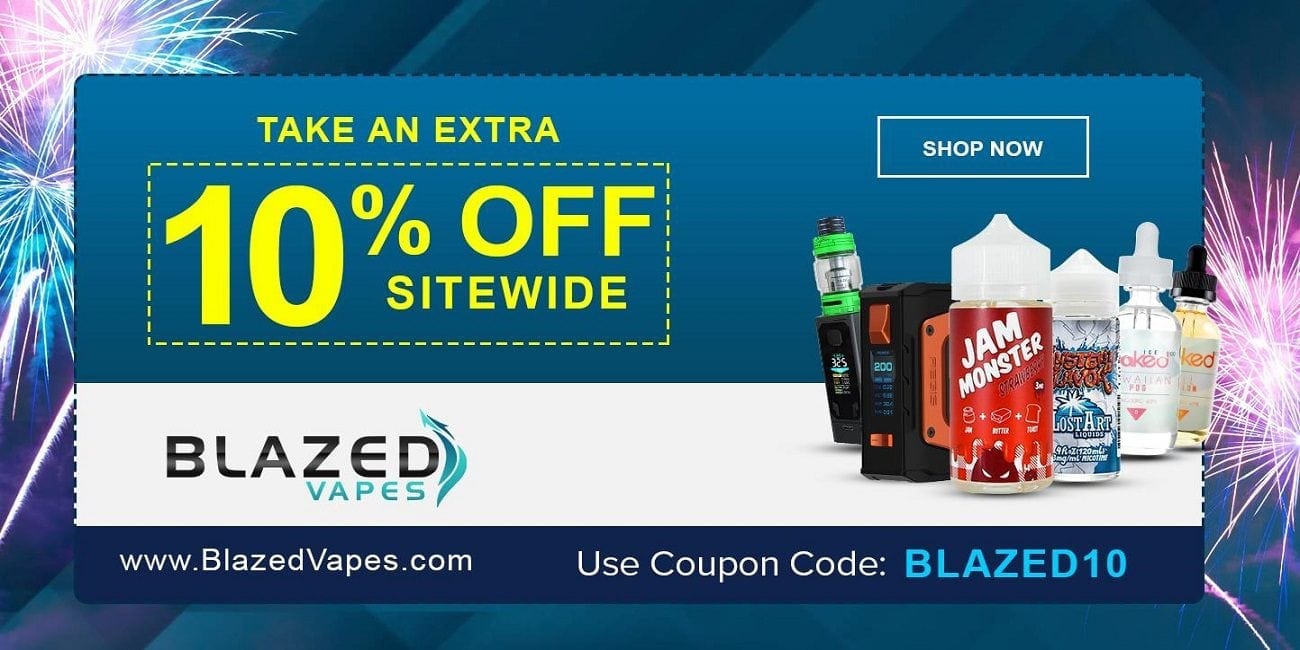 Blazed Vapes Coupon Code
Blazed Vapes is offering a coupon code for Vaping Cheap readers which will save you 10% off sitewide using coupon code "BLAZED10"! Blazed Vapes also offers free US shipping on orders over $75!
With the Blazed Vapes Coupon Code, you can save 10% off sitewide! Blazed Vapes offers great prices already, so with this coupon code you will save even more! Blazed Vapes has a wide selection of vape hardware ranging from new Box Mods, RDAs, Starter Kits, Replacement Coils, Battery Chargers and so much more!
They also carry a wide variety of popular vape brands such as Ijoy, Wismec, Hellvape, VooPoo, Smok and others! Lastly, they even stock up on premium e-juice brands and have a variety of bottle sizes and nicotine strengths alongside nicotine salt e-liquids!
Coupon Code: BLAZED10
Details:
Save 10% off sitewide using coupon code "BLAZED10"
Free US shipping on orders over $75
Wide selection of vape brands
Tons of premium e-juice brands