Best Vape Box Mod Single 26650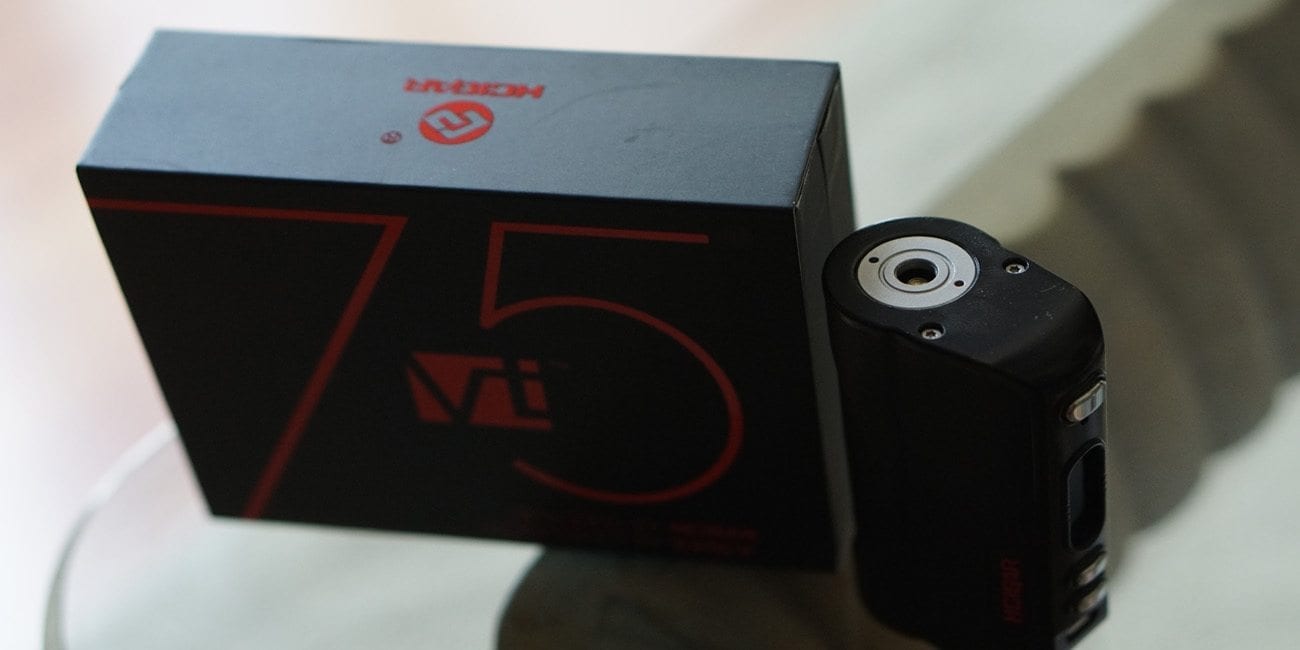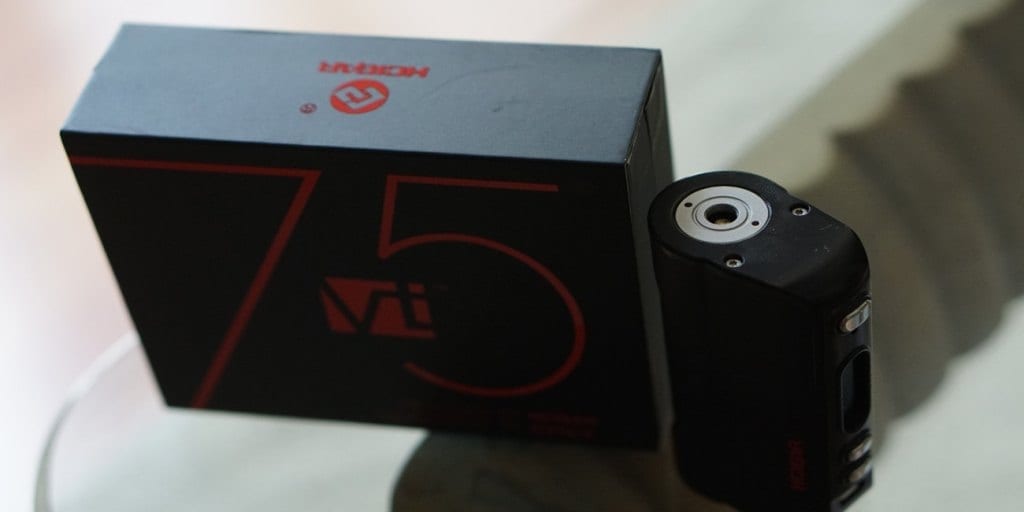 Best Vape Box Mod Single 26650 of Mid 2016
This year we have seen a huge increase in the amount of 26650 box mods to hit the market, and they gained popularity extremely quickly, but there was one that really stood out to me in regards to build quality, features, and looks which is the HCigar VT75.
There are many reasons as to why this box mod is my top pick for the best vape box mod single 26650 of Mid 2016, and it may not be the same for everyone, but for me, this box mod brings everything you could want in a single 26650 box mod.
Coupon Code: ILOVEYOU
First Impressions:
Upon receiving this device in the mail, the first thing I noticed was the packaging. The packaging for this box mod was excellent, and stylish. Honestly, when first seeing this packaging you would think that this box mod costs more than it really does. Even when opening the box I was impressed on how neat, and professional it all looked. Even though it may sound odd for me saying this, but I have bought products where there was no packaging whatsoever, and just the product you bought, so the packaging was surely impressive to say the least for the HCigar VT75.
When first holding the device, I first noticed the quality of the device. Now let me do say that this is not a smaller single battery device, it definitely is on the bigger size especially compared to single 18650 box mods.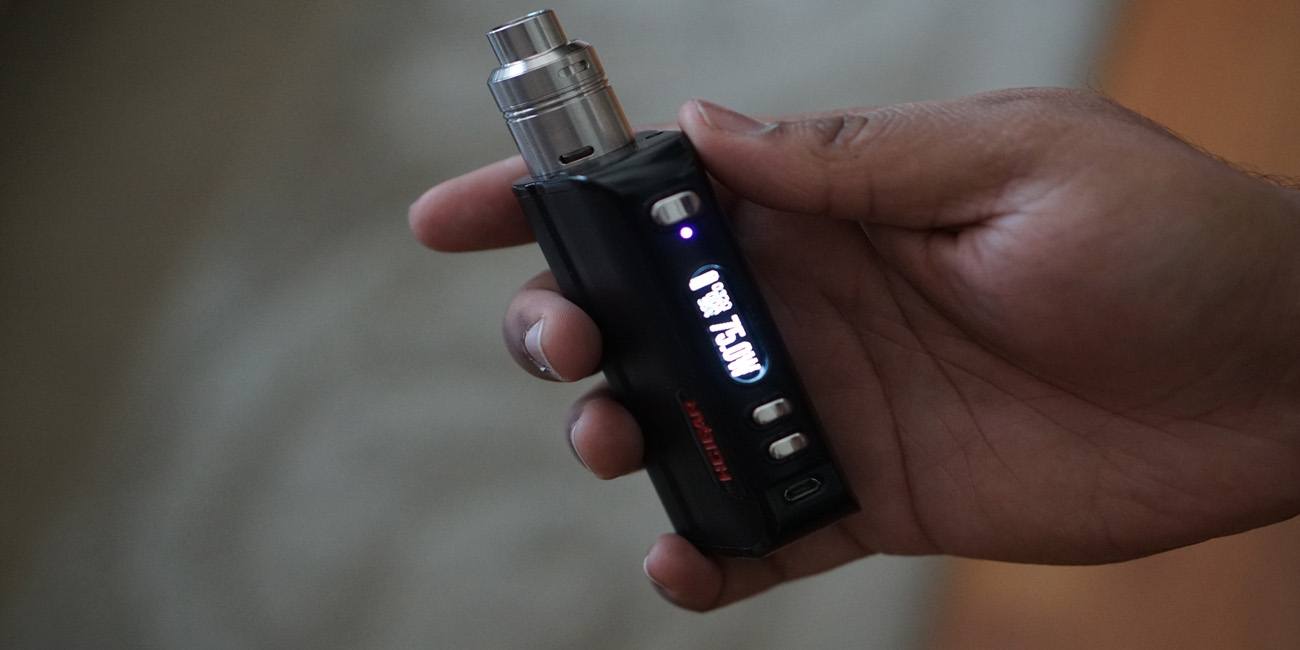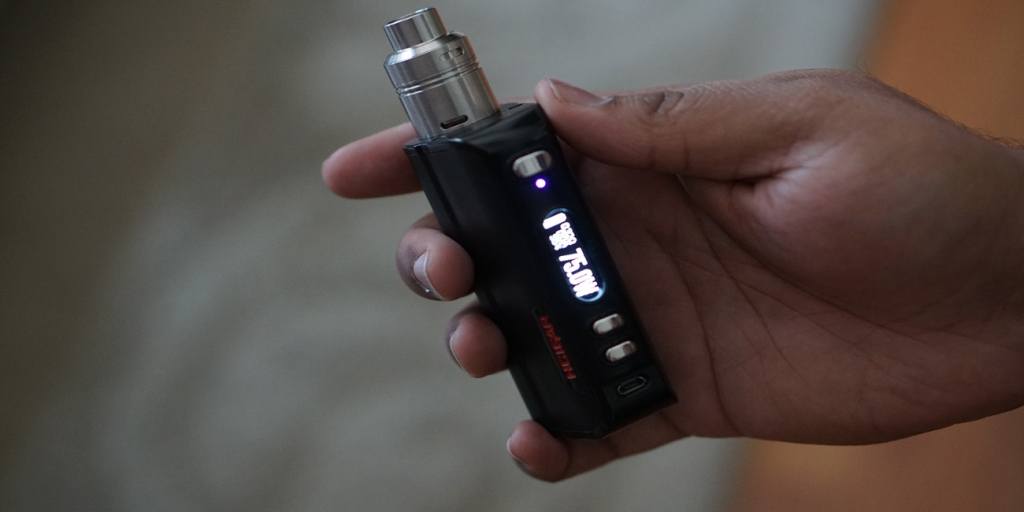 With that being said, the quality though was amazing, and upon holding the device you can really say money well spent. It does feel good in the hand, where it does not feel too big in the hands for a single battery device, but just right. Also, I noticed that this device without a battery inside of it was pretty light especially taking into consideration its size.
Included with this package you do receive a micro USB cable and a beauty ring as HCigar calls it. Now I can definitely see people not liking it at all, but for me I thought it looked great, but only with certain atomizers. Atomizers that were larger than 22mm could not fit with the beauty ring, and even if it did fit it really did not look right.
Regardless, it was included with the device and not a separate purchase which was a huge bonus. In addition, included with this device was an 18650 battery sleeve, so if you do want to use this box mod with an 18650 battery rather than a 26650 battery, you can, but I primarily used this box mod with 26650 batteries to make a decision for this article.
Using the Device:
Firstly, I used this device primarily in normal wattage mode, as I prefer this over temperature control mode, even though I did use this device in TC mode just to make sure everything worked fine, which it did. When using this device, I used primarily 22mm to 25mm atomizers, and on rare occasions 30mm atomizers. Now what is awesome about this box mod is that up to 30mm atomizers sit flush!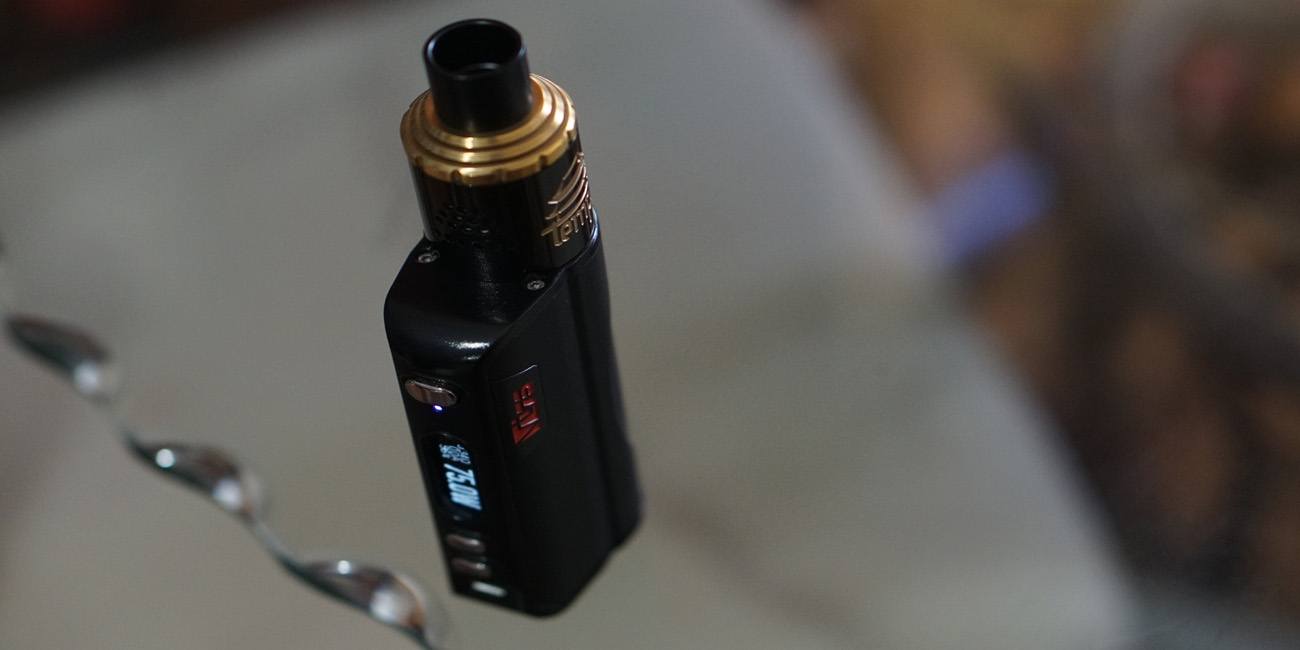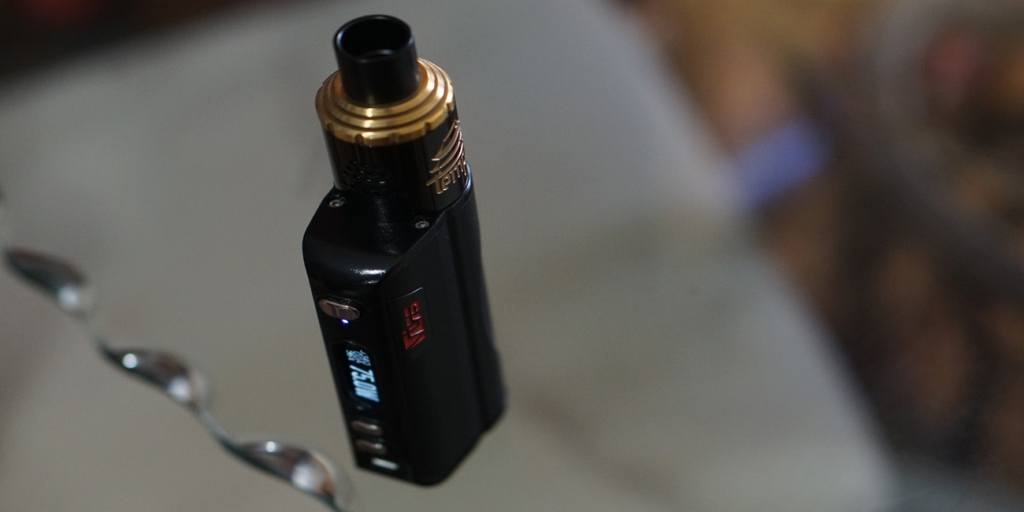 Honestly, I have quite a few box mods and hardly any of them would fit a 30mm atomizer without any hangover, so it was really surprising and a nice bonus to using this box mod. With that being said, if you have any concerns with this device fitting any size atomizer (aside from over 30mm), you will have no issues whatsoever. Also, all of my atomizers, even some with protruding 510 pins sat flush with no gap, which was a huge plus in my book, as this could bother a lot of people.
Also, when using the HCigar VT75 I loved how the buttons felt, it was extremely responsive and fired as soon as you hit the fire button. This mod was just comfortable to use overall, to me it is the perfect size for a single 26650 box mod.
I do want to note that with a single 26650 battery installed, the mod was quite a bit heavier, but not to the point where I felt it was too heavy. The weight the battery added gave the HCigar the needed weight to know that you were holding something of quality.
Coupon Code: ILOVEYOU
Performance:
The HCigar VT75 utilizes the Evolv DNA75 board, which to me was a huge pro, as I am a huge fan of the DNA200 board by Evolv. We can all agree that the Evolv DNA200 and DNA75 is one of the best, if not the best boards on the market currently. Now this is not a review of the DNA75 board, but I do want to mention it as it relates to the excellent performance of this device.
The DNA75 has a maximum wattage output of 75w, which true it is not a lot of power, but when buying a single battery device you cannot really expect tons of power. What I do want to mention though about this board is the accuracy. The temperature control was indeed accurate, and I did not feel a drop off that many boards will do when vaping in TC.
Also, even in normal power mode, when I set a specific wattage it felt like the wattage I was vaping at, and did not feel underpowered or overpowered.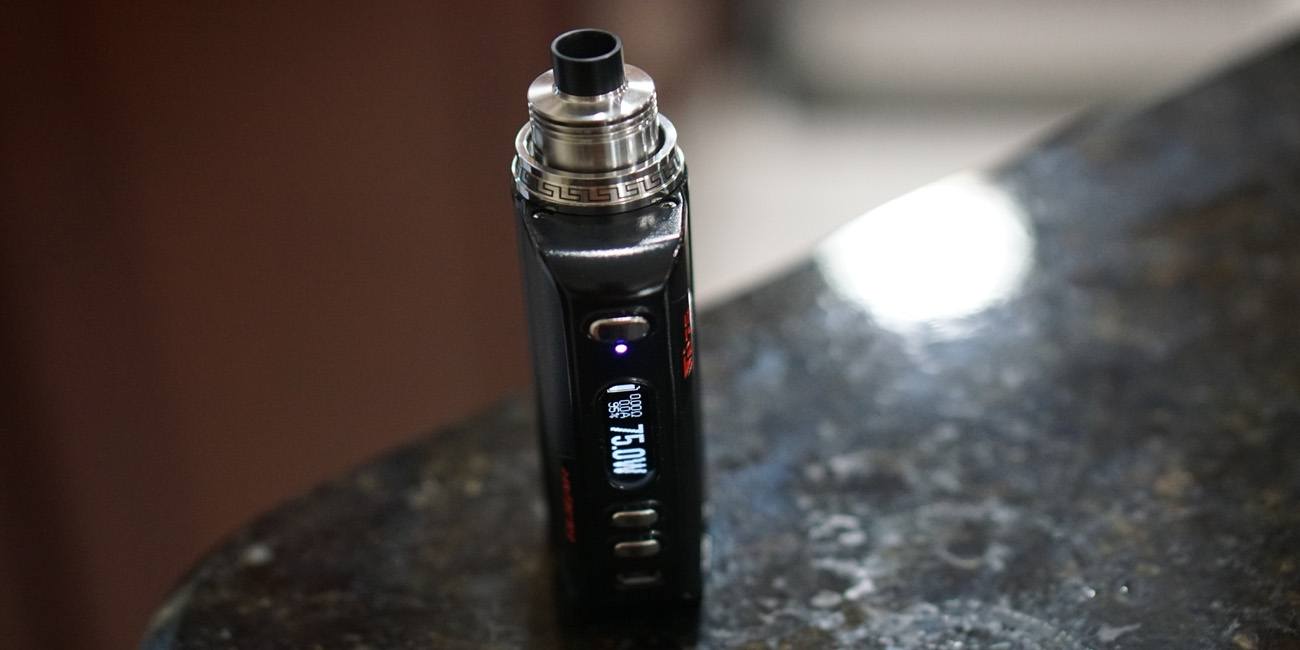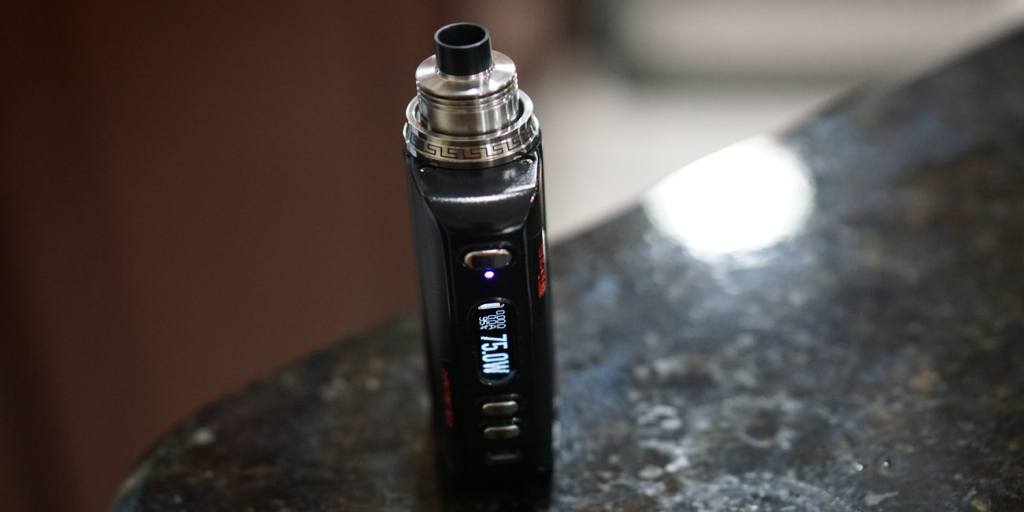 Another huge pro is the fact that you can go into Escribe and customize your device! I do want to mention that this device had a LED light right by the firing button which you can customize or completely turn off. I think it is just an awesome feature, and even though some may find it gimmicky, I personally think it is a great touch to the board. I do want to state that I did have to go into the EScribe software to set up a profile for my battery as it was set on Li-Po, which this is definitely not a Li-Po powered device.
Even though there were many pros to this device in regards to performance, there was one con that was certainly frustrating at times, and is worth mentioning, which was the weak battery warning I would get when using a 26650 battery. This only would happen to me at about 50% battery life at higher wattages, but this can be solved by going into the EScribe software and custom tuning how low of a voltage you want your battery to be able to drain to.
For me, I set it to around ~3.7v, and when I was getting the "weak battery" warnings, the battery read 3.7v when put onto the charger. With that being said, it shows the accuracy and custom tuning you can do with this device, which is again, another huge pro.
Conclusion:
In conclusion, there has been tons of 26650 box mods to hit the market lately, whether single 26650 or dual 26650, it definitely has been a growing trend. With that being said, the HCigar VT75 is surely my choice the device to get Mid 2016 if you are looking for a single 26650 box mod. The DNA75 board is just amazing, as this board just has tons of features. Even without considering the DNA75, the HCigar VT75 is just a solid and well-made device, and as soon as you hold one in your hands, you will surely agree.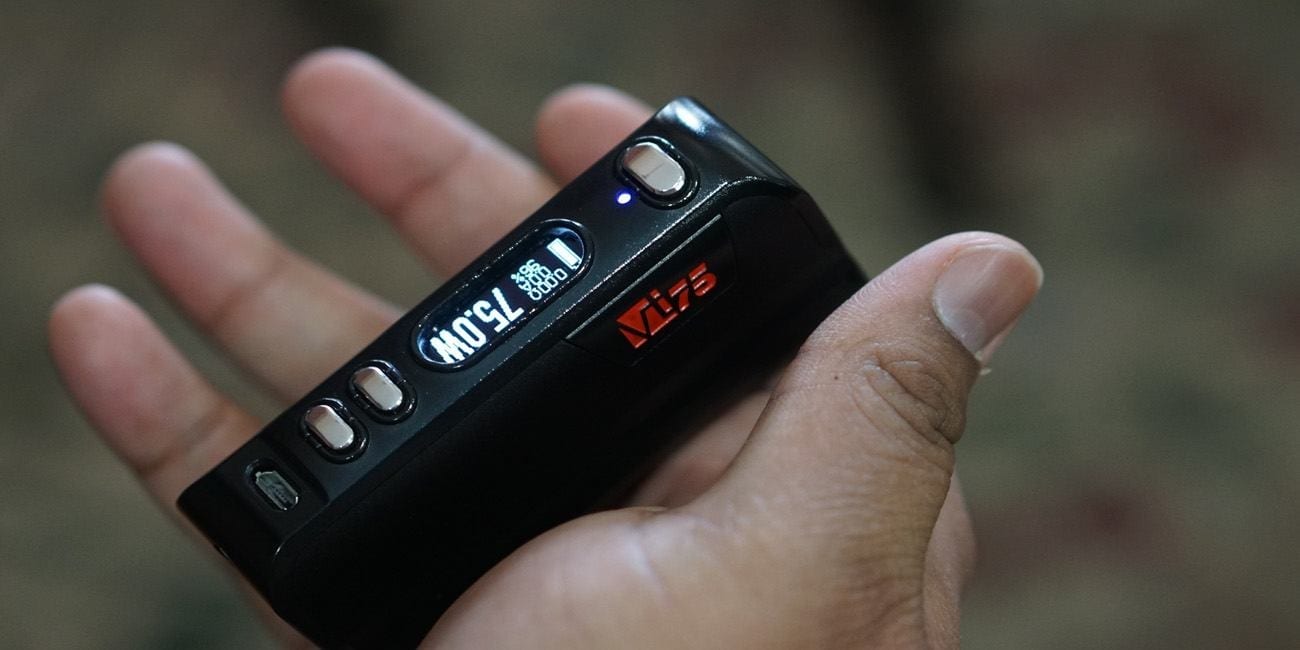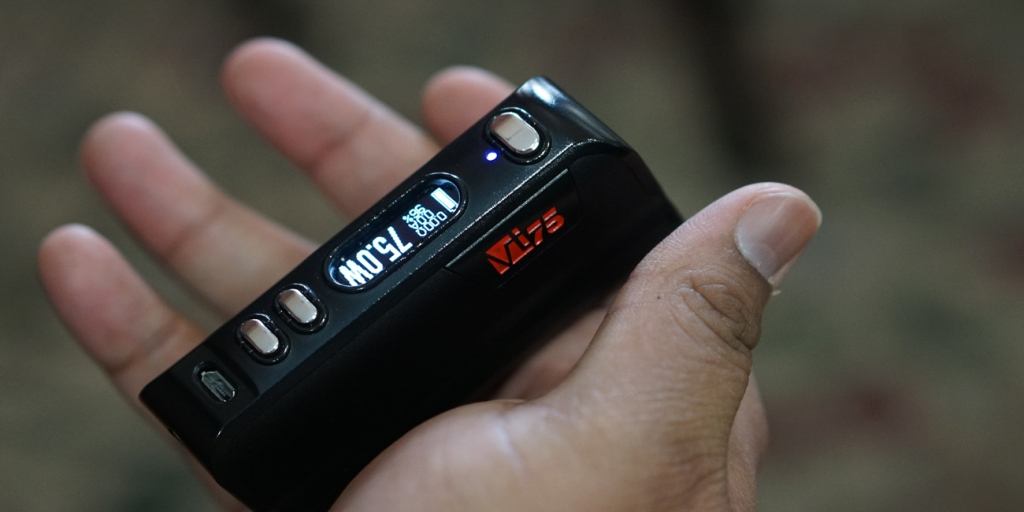 Now I did run into the issue of weak battery warnings, but honestly we all know that our choices of 26650 batteries are not the greatest at the moment, but it only happened when it should of in my opinion since I did have a certain voltage set in the EScribe software where I wanted to be the lowest voltage.
This honestly did not impact the vape quality I was getting from this device whatsoever. Lastly, the HCigar VT75 is one amazing device, and shows that HCigar has come a long way, and if you are in the market for a single 26650 device, I certainly recommend you considering this device.
Coupon Code: ILOVEYOU
Product Features:
Evolv DNA75 Board
Wattage Output: 1w – 75w
Output Voltage: 0.2v – 6.2v
Zinc Alloy & Aluminum Alloy Construction
Temperature Control (SS, Ni200, Ti and more)
EScribe Software Compatible
Firmware Upgradeable
Can Sit up to 30mm Atomizers Flush & No Overhang
Includes "Beauty Ring"
Flashing LED Fire Button
Spring Loaded 510 Connection
510 Connection Can Unscrew
Requires Single 26650/18650 Battery