Advken Dark Mesh Tank $17.53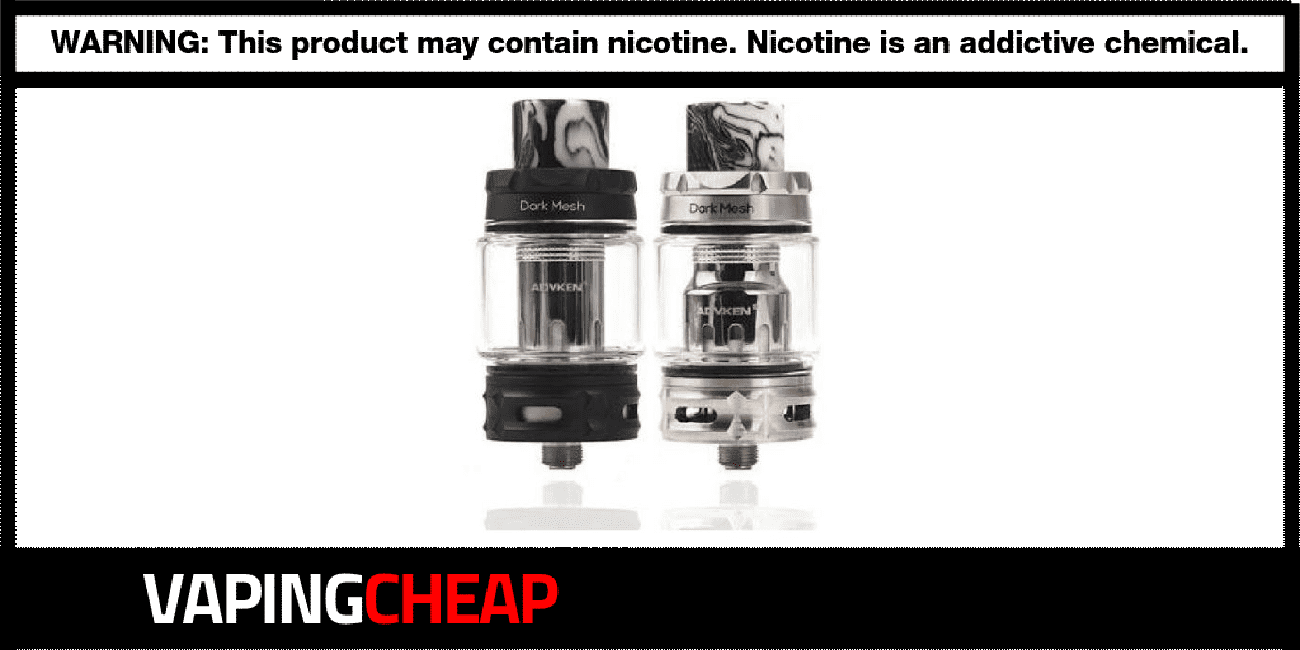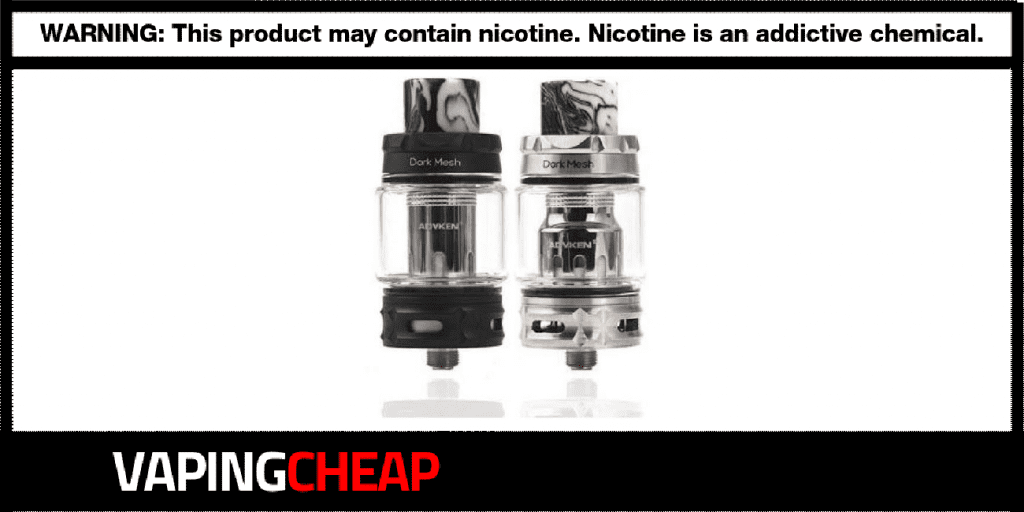 For a limited time only, the Advken Dark Mesh Tank is on sale for only $17.53 after using our exclusive code "vapingcheap". It's also available from another China based shipper for only $23.70 plus free worldwide shipping. There's only two color options available which are Black and Stainless Steel.
Advken's Dark Mesh Sub Ohm Tank sports a base diameter of 25mm (28mm overall), and a height of 54.5mm. In addition, this atomizer has a large 6ml e-juice capacity, and can be filled with its easy to use sliding top fill system.
At top the you'll see its wide bore resin drip tip, and best of all it is an 810 size, allowing you to use your favorite custom drip tips. Also, the Advken Dark Mesh Tank features fully adjustable bottom airflow.
What makes this tank great is that it does feature mesh coils, similar to some of the best sub ohm tanks. Included in the packaging, you'll receive two mesh coils. Both of these coils do have a coil resistance of 0.15 ohm. However, one is a single mesh coil, while the other is a triple mesh coil. Lastly, this tank is primarily constructed of stainless steel and glass.
All in all, this is a solid deal for the Advken Dark Mesh Sub Ohm Tank. If you're looking for a new vape tank with mesh coils to cloud chase with, then this is a deal definitely worth checking out!
Advken Dark Mesh Vape Tank Features:
Base Diameter: 25mm
Overall Diameter: 28mm
Height: 54,5mm
Maximum E-Juice Capacity: 6ml
Sliding Top Fill Design
Massive Bottom Airflow
Wide Bore Resin Drip Tip
Stainless Steel & Glass Construction
Includes 2x Mesh Coils

0.15 ohm Single Mesh Coil
0.15 ohm Triple Mesh Coil

Color Options:
Check Out The Advken Dark Mesh Sub Ohm Tank Review