Vladdin Eden Pod System $12.31 (USA)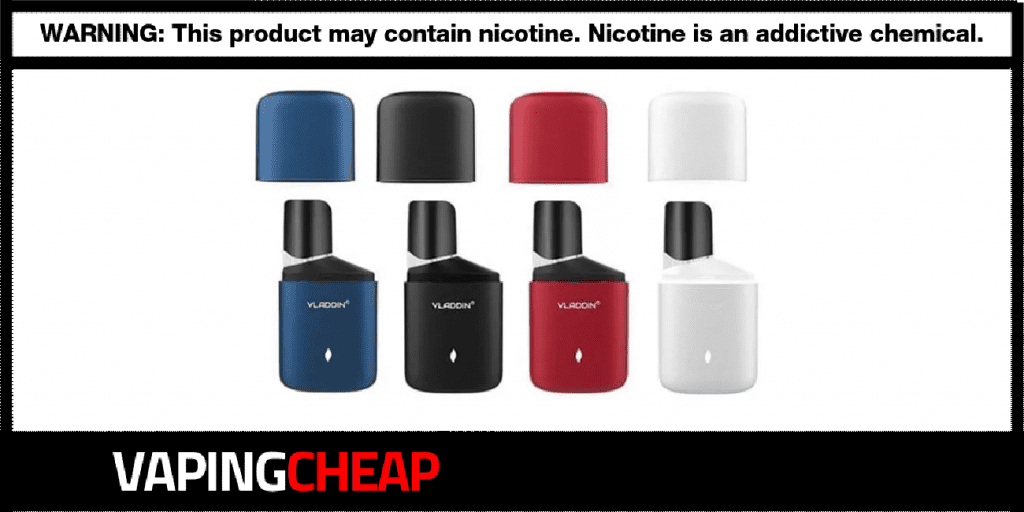 The new Vladdin Eden Pod System is now in stock and on sale. Get it from a USA based store for only $12.31 with code "NEW5". Free shipping applies to orders over $50. It's also available at a China based shipper for $13.99 after code "VLADE". There's four colors available which are Black, White, Red and Blue.
The Eden Pod System Kit by Vladdin sports an ultra compact form factor, so it's a perfect vape for when on the go. With its small size, you can literally fit it anywhere, in your pocket, bag or purse.
It does have a premium look and feel to it, but doesn't cost nearly as much as any luxury vape mod. Although it's super small in size, Vladdin still managed to pack in a 350mAh battery, and it'll only take between 45 minutes to an hour to full charge the battery.
What's even better is that it does have a constant voltage output, so you're getting a consistent vape experience. In our experience, this is definitely a good thing and something we even prefer at times when debating on the best pod vape. Vladdin's Eden Pod Kit does include a refillable cartridge which has a maximum e-juice capacity of 1.5ml. Now, a great feature of the refillable Eden pod is the patented ceramic coil, designed with flavor in mind.
With its design, it's ideal for nicotine salt vape juices or higher nicotine freebase e-liquids. Filling it is quite convenient as well due to the top fill system. Last, not certainly not least is one of its best features, a dry burn prevention, which is definitely a great feature to have,
If you're in the market for an ultra portable pod system, then you'll definitely want to check out the Vladdin Eden Pod System for sure. At just under $25, you're getting a premium quality pod mod kit, but without that premium price tag.
Vladdin Eden Vape Pod System Features:
Ultra Compact Form Factor
350mAh Built In Battery

45 - 60 Minute Charge Time
Charged via Micro USB

Constant Voltage Output
Resistance Range: 1.2 ohm - 1.5 ohm
Refillable Pod Cartridge

Magnetic Connection
1.5ml E-Liquid Capacity
Top Fill
Patented Ceramic Coil
Leak-Proof Design

Dry-Burn Prevention
Child-Proof Design
4 Color Options
What's Included
Vladdin Eden Pod Mod Device
Vladdin Refillable Cartridge
USB Charging Cable
Quick Guide
Check Out The Vladdin Eden Pod Kit Review