VooPoo Maat Sub Ohm Tank $18.59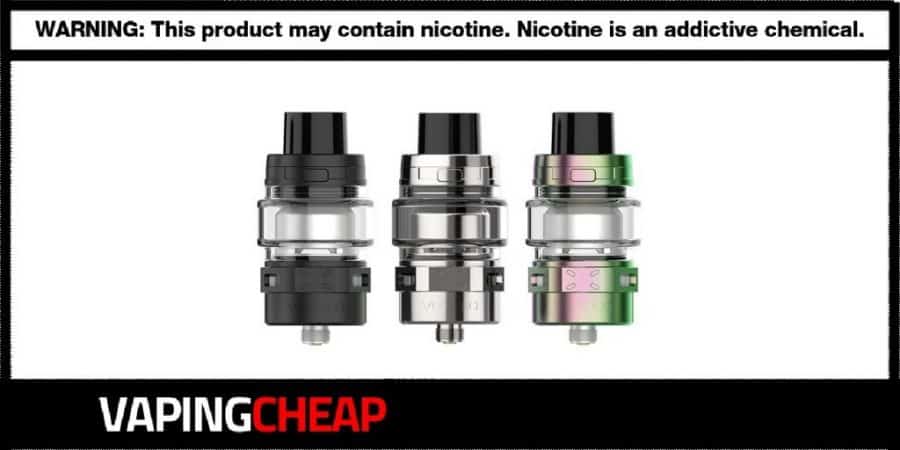 The VooPoo Maat Sub Ohm Tank is now back in stock and on sale from a China based shipper, only $18.59. To get this discount, use the code "Maat". It's also available from a USA based store for only $20.24 with discount code "VAPOR25". There are 3 color options available here including Stainless Steel, Black and Gunmetal.
Voopoo's tank atomizer is the first patented MAAT tank in the industry, adopting a middle adjustable airflow design which comes in from a hidden airflow system. The airflow does come in from the bottom, and is fully adjustable as well. In addition, this type of design allows for a smooth and flavorful vape experience. Another great design the VooPoo Maat Sub Ohm Tank features is a plug and play coil system. This allows you to change coils without any mess, which is always a good thing!
The VooPoo Maat Tank does have an e-liquid capacity of 6.5ml (2ml for TPD version), and features an easy to use top fill method. It's a sliding top fill cap, simply press the top button and it'll slide open with ease revealing its fill port. It also sports a wide bore delrin drip tip, which helps the top stay cool when vaping at higher wattages.
All in all, this is another great atomizer deal! If you're looking for a solid performing sub ohm tank, then definitely check out the new Maat Tank by VooPoo. It's looking at taking the crown this year as one of the best sub ohm tanks!
Voopoo Maat Tank Features:
Overall Diameter: 26mm
Height: 56mm
Stainless Steel & Glass Construction
6.5ml Maximum E-Liquid Capacity
Sliding Top Fill System
Middle Adjustable Airflow Design

Comes In From Bottom
Hidden Airflow (Adjustable)

Included Coils: 0.13 ohm Mesh & 0.2 ohm ohm Dual Mesh
Wide Bore Delrin Drip Tip
Standard 510 Thread
Patented MAAT Tank (First In Industry)
Colors Available: Silver, Black, 7-Color
Check Out The VooPoo Maat tank Review
More Great Vape Deals...
---
Aspire Nautilus GT Kit $49.90
Here are cheap deals, discounts and sales for the Aspire Nautilus GT Kit in collaboration with Taifun. Buy one from[...]