Dotmod Dot Disposable Vape $16.20 (USA)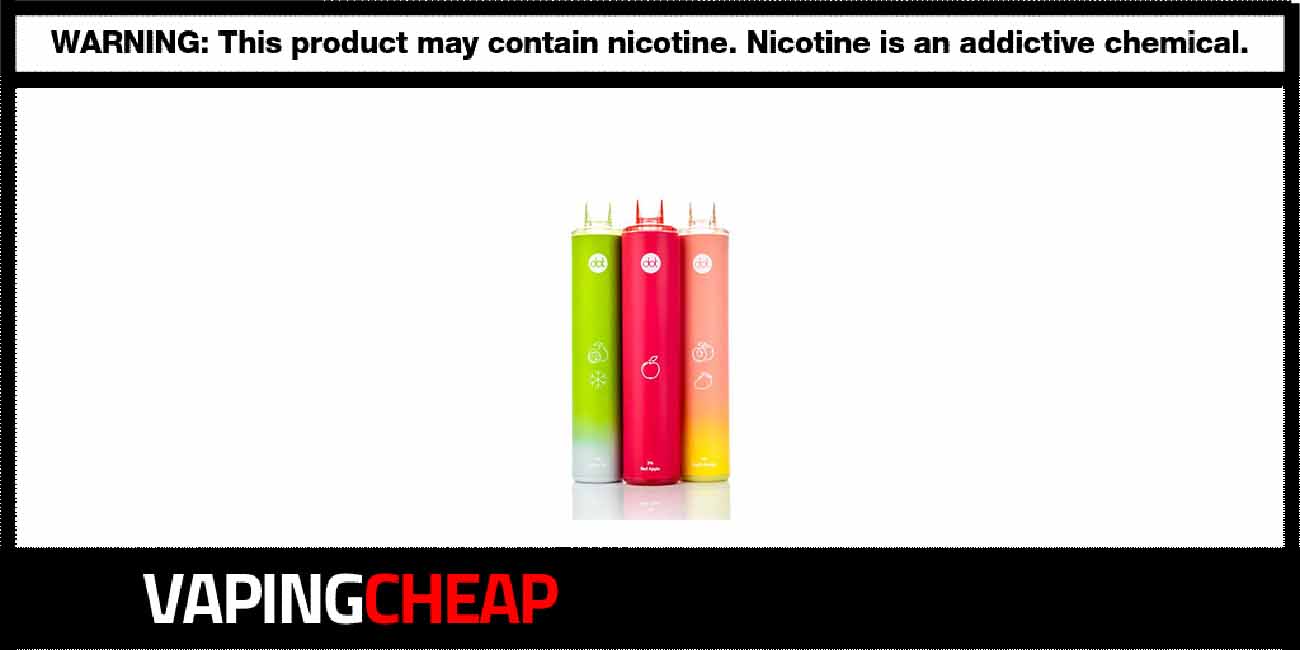 The new DotMod Dot Disposable Vape is now in stock and on sale! Buy one vaporizer for only $16.20 using discount code "VC10". Free shipping applies to orders over $99.
The Dot Disposable by popular brand dotMod are offered in various flavor options, 10 in total! Just to name a few, you'll find delicious options such as Guava Ice, Peach Mango, Vanilla Latte Frappuccino, Peach Ice and more. As you'd expect from this brand, the overall design looks premium and feature an ultra-slim design, so they're easy to carry with you.
No matter which flavor you choose, they're preloaded with 50mg salt nicotine. Additionally, you'll get a total of 6ml e-juice and up to 2,000 puffs per Dot Bar. Powering this disposable is a 1,000mAh battery. With that said, they'll last you quite a while before you're in need of a new one.
Whether you're a fan of dotMod products or simply looking for a new disposable vape to try out, you'll want to check these out. If you're looking for a rechargeable option, check out the Hyde Rebel Recharge.
Dotmod Dot Disposable Vape Bar Details:
Compact & Premium Design
1,000 mAh Battery
10 Unique Flavor Options
6ml E-Juice Capacity
2,000 Puffs
50mg Salt Nicotine Strength
Draw activated firing System