V2 Disposable Review & Top E-Cigarette Choices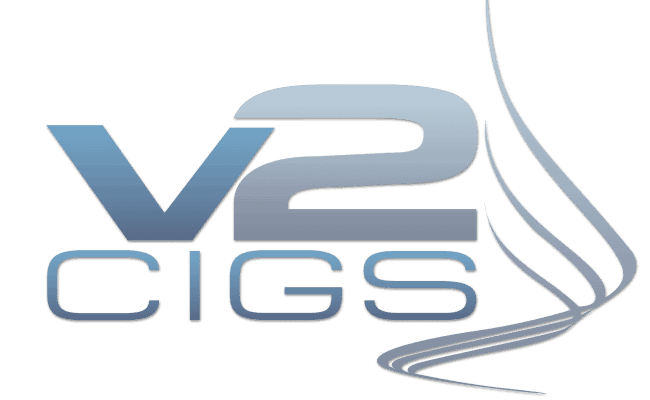 If you are a regular e-cigarette user or you read up on them a lot, then V2 Cigs shouldn't sound strange. In fact, if you look around for the top e-cig retailers in the United States in 2016, V2 Cigs definitely has a top sport. And even before their v2 disposables started to dominate the online vaping market, gas stations and convenience stores across the U.S. sold them like hot cakes.
One reason for that is because it's a single unit, fully charged, and not far off from their advanced starter kit when it comes to taste. To add on to that, you have the option to pick between the menthol flavors and regular tobacco flavors, not to mention that you still have the option to choose whether to go for the one with light nicotine strength or full nicotine strength.
V2 Cigs also offers you a lifetime warranty if you choose to purchase this unit(s) but note that there are a few limitations to that just to keep off folks who might want to abuse these sweet offer. In addition to that, it's inexpensive and made to perfectly suit that guy who is new to vaping and want's a great start to it.
V2 Disposable Ratings
V2 Disposable Cigs Review
It may sound unconvincing seeing the brand put out ads claiming that they are a leading e-cigarette brand in the online space but then it's hard to dispute that claim seeing that the web is saturated with v2 cigs reviews and banners. But should this be enough to believe them? Absolutely not, I think
In fact, let's dissect the v2 disposable cigarrete to see if it truly is a masterpiece.
Value
For around $24, you can get a packet of 5 v2 disposable e-cigs. And since each can give roughly 400 puffs, that's equivalent to about 2 cigarette packets. So for 5 e-cigs, you have an equivalent of about 10 packs. Is that not a fair deal for your bucks? Remember that you also get to enjoy great flavors, a decent vapor and an overall healthy experience all for that little price.
Vapor production
If you've ever used any v2 e-cig, you definitely are aware of the unique v2 cig vapor. Not only is the V2 disposable e-cig's vapor dense but it also gives great throat hit.
Flavor quality
Not everyone likes the fruit and dessert-inspired flavors common with every other electronic cigarrete. But if that happens to be your favorite kind of flavor, well, forget about the v2 disposable e-cig because their flavors stick to science. If you love traditional tobacco flavor or the legendary menthol, this unit was made for you.
Performance
One great thing about the v2 disposable e-cig is that it packs not only the looks but also the feel of an actual cigarette. This should be good news to those trying so hard to quit smoking and embrace e-cigs.
What's more, no refilling, no charging, and other related little sophisticated tasks. Just pick your unit, puff it and when it's dead, trash it. After you exhaust those roughly 400 puffs that each unit is entitled to, you are free to try out something else if, say, you didn't like this e-cig or its flavor.
Pros
V2 disposable Price
If you compare the disposable e-cig to a full starter kit complete with rechargeable batteries, you will easily conclude that the latter is a better deal but disposals simply make an inexpensive way to get into vaping before you switch to trying out starter kits. 5 packs will cost you roughly $24, and 10 packs roughly $45.
Lasts long
In spite of the fact that you cannot reuse them and that their cartridges have been permanently fixed to its single-use battery, it's great to note that the disposables pack twice the amount of nicotine e-liquid that reusable e-cigs have. This means that they last even longer than reusable e-cigs.
V2 cig customer service
Every other v2 disposable review actually agrees that the company has one of the best customer service. So if an issue comes up, for instance, you wish to return the product after noticing a defect or you need help to figure something out, they are definitely going to be in touch as soon as possible and assist you to sort your issues out.
Ease of use
One thing with owning a reusable e-cig is that you have to re-charge it every now and then; you have to pull out the battery and replace it when necessary; if the cartridge calls for a replacement or a refill, you have to do that, and so much more. Honestly speaking, that can be really frustrating to some people but thank the heavens that the v2 disposable electronic cigarettes are here to save the day.
Less harmful
At just 1.8%, that's a pretty safe nicotine concentration and it's definitely not going to harm you. In fact, chances are this level might be reduced in future to almost zero. Even the passive smokers and the environment are pretty safe from it. Already, the product has a place among the leading nicotine free e-cigarette brands.
Cons
Limited flavors
Earlier on in our v2 disposable cigarette review, we saw that a person only has a choice of two flavors to pick from (the red tobacco flavor and menthol flavor). This isn't particularly good news to those who want to try out the variety of flavors the vaping market has to offer.
No individual units
Now that one is not guaranteed to love the unit, being forced to buy a pack of 3, 5 or 10 doesn't sound like a good idea in spite of the fact it's affordable.
Partnership with Zigzag
V2 cigs partnered with ZigZag with the sole aim of coming up with the finest quality electronic cigarettes. The result is you can now lay your hands on e-cigs that can deliver up to 200 puffs or 400 puffs and utilize Red-tobacco flavor or menthol. You also have another option to own the ZigZag menthol disposables.
ZigZag menthol disposable retail at about $19.95 for a packet of 5 e-cigs or about $40, for a packet of 10. Nicotine concentration varies between 18mg/ml to 24mg/ml. Also important to note is that ZigZag have a range of flavors that are not only compatible but also sold next to V2 cigs Cartridges.
Overview of the V2 disposable e-cig performance
The v2 disposable e-cigarretes come in different packages. You have the option to pick between a set of 3, 5 or 10. So the bad news here is that they don't sell single units. But once you receive your order all you have to do is pick a unit and take a puff. Overall, a unit can last for well over 400 puffs and up to 350 puffs for light puffers. Each one of them is equivalent to roughly 40 smokes.
Just as we mentioned earlier in our v2 disposable e cigarette review, whichever flavor you pick, you will also have to decide the level of nicotine you wish to go with. Each cartridge has its own nicotine concentration so you can choose between 6 mg/ml (o.6%) which is the lowest level or you can go for the highest which is 18mg/ml (1.8%).
Or if you go for the ZigZag menthol disposables, you'll have to choose between 18mg/ml and 24mg/ml.
Some people loathe the tobacco flavor but with this e-cig, you are guaranteed to love that just as much as you will love the menthol flavor. Its atomizer performs really well but as it nears the end, you will likely start to notice a burnt taste which is typical of every other disposable model.
Overall, the flavor is of high quality and the vapor produced is thick and gives remarkable throat hits.
Please check out the video below to discover a lot more about this unit.
Conclusion
Disposable electronic cigarettes have in the past – and even now, come out as a an ideal option when one wants to try out an electronic cigarrete but remain unsure of whether they are going to like it or not. Also, there are a few of us who try so hard to quit smoking yet lack a better, inexpensive and safer option to go for. The good news today, just as we've seen in our v2 disposable review, is that the v2 disposable electronic cigarettes have you covered.
You won't require any special knowledge to use the unit, and even as you use it, you are set to enjoy its great flavors and thick vapor. Nicotine concentration has been kept to a minimum and so you no longer need to be concerned about your health. In fact, it's up to you to decide which level you wish to use.
V2 cigs partnership with ZigZag has also extended the range of options you have when it comes to puffs and nicotine concentration and so if you feel that the current set up doesn't seem to work for you, be sure to check out this other options.
Lastly, you are guaranteed value for your money since the unit's quality has been well balanced with the pricing. In fact, you are set to get a lot more than you could ask for before you think of going for that starter kit.