Is a Sub-Ohm Tank Right For You?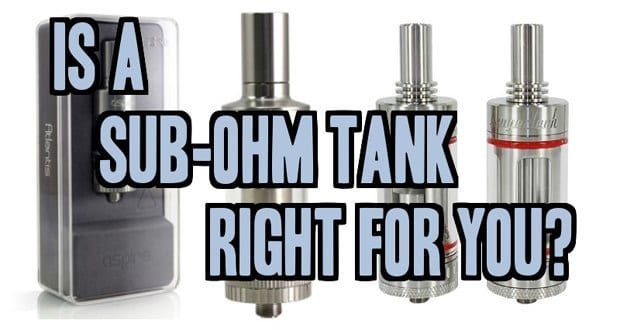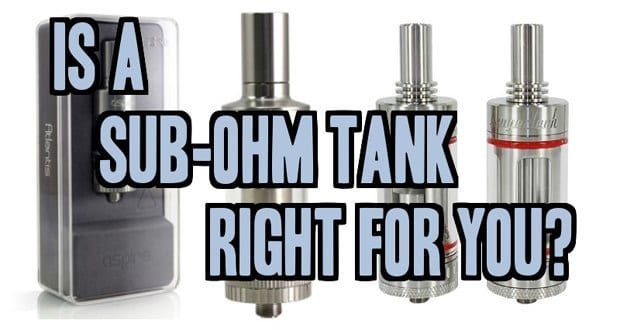 Sub-ohming tanks have quickly established themselves as our industry's hottest segment, with Aspire, Kanger, Joyetech and Smok all releasing their own new models over the last few months. The Aspire Atlantis, Kanger Subtank, Joyetech Delta II and Smok Vapor Chaser all represent an exponential leap forward in terms of vapor production and flavor clarity, delivering an experience that has historically been the exclusive purview of folks with ohm readers and spools of wire.
Technologically speaking, these new tanks aren't doing anything mind-blowing — they're essentially taking what RDAs and RTAs have been doing for years and putting it on a production line. Specifically, this means lower resistance coils and more airflow, which sounds like an obvious solution to anyone that knows their way around a coil jig.
Experienced vapers also know that this style of vaping comes with its own fair share of rules and complications, but there's a tremendous percentage of the vaping community that doesn't know (and doesn't care to know) the first thing about Ohm's Law. And that's totally fine; we're all here for different reasons. But there are some important facts of life that go with these new sub-ohming tanks, so let's take a look at how the newest generation of tanks differs from what so many of us have become accustomed to.
More Vapor, More Juice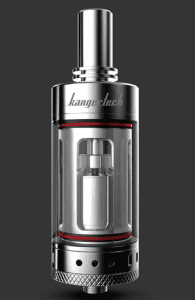 First and foremost, these sub-ohming tanks use more liquid than a traditional clearomizer, such as the Aspire Nautilus or Kanger Aerotank series. I'm not talking about liquid capacity here either, rather that these tanks go through liquid more quickly as a result of how they're designed. Sub-ohming tanks do indeed create huge plumes of voluminous clouds, but this isn't accomplished through any super-efficient, next-level engineering wizardry. The tanks merely vaporize more liquid in a shorter period of time, which means that they need to be refilled more frequently. Unless a given user is vaping less often after switching to one of these new tanks, their e-liquid budget will likely have to increase, which will be a consideration for many.
There are greater considerations than increased liquid spending when purchasing a sub-ohming tank, however, due to the fact that they all include coils with a resistance of less than 1 ohm. These coils are what make these tanks perform as fantastically as they do, sub-ohm coils heat faster and produce more vapor, which is the whole point of these new units. They also require more power to function, due to the physics of Ohm's Law.
Coil Complications
In a nutshell, the lower a coil's resistance is, the more watts are required to produce the user's preferred voltage. Let's say for example that someone prefers vaping at 3.8 volts. In order to get those volts with a 1.8 ohm coil, that person's device only needs to be capable of producing around 8 watts of power, which every variable wattage device should be capable of doing.
However! Getting those same 3.8 volts from a 0.5 ohm coil requires 28.8 watts, which is a lot more to ask. Additionally, many devices also have a minimum ohm-load requirement of at least 1 ohm, as a form of battery protection. Put both of these considerations together, and it means that an enormous segment of the market's most popular devices, such as the iStick, are incapable of firing the sub-ohm coils that come with these tanks. For many users, a new sub-stank will also require the purchase of a brand-new device.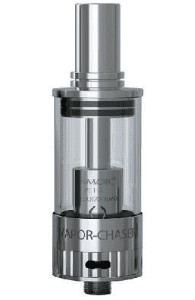 Once that shiny new device has been purchased, another unexpected complication arises: Shorter battery life. All those watts have to come from somewhere, after all, and the difference in battery longevity between running at 10 watts and running at 30 watts is a substantial one. My IPV Mini, for instance, has a 2500 mAh EFEST 18650 battery in it, which lasts me about two days on a 1.6 ohm Nautlius BVC coil at 10.5 watts. That exact same battery only lasts a few hours when running a modest 0.8 ohm build on my RDA, due to needing twice as many watts to reach my preferred 4.2 volts. There's also the added detriment that running such low resistances wastes energy as heat inside the battery cell itself, which reduces the overall lifespan of the battery.
The last major difference, at least as far as the coils are concerned, is the price. Using VaporBeast's prices as an example, Kanger Aerotank users can get a pack of five replacement coils for $8.95. A pack of 5 Kanger Subtank coils, however, go for $15.49. The same is true with the Aspire Nautilus and Aspire Atlantis: $12.49 for 5 Nautilus BVCs and $18.95 for 5 Atlantis coils. These prices will vary depending on the outlet, of course, and word on the street is that these coils do last a fairly decent amount of time, but the price difference is still something worth thinking about when considering an upgrade to a sub-ohming tank.
New innovations will always crop up as our industry continues is ceaseless march forward, and each will bring with them new sets of pluses, minuses and caveats. As consumers, it behooves us to do the research and truly understand what we're getting into with every purchase, which in this case is a one-to-one trade off between performance and affordability.
For many of us, more vapor and better flavor will be worth whatever concessions we have to make elsewhere, while for others, increased spending on liquid and coils just isn't an option, never mind having to buy a whole new device. Regardless, when compared to rebuildables sub-ohming tanks are still the easiest, safest way to enter the world of direct lung inhales and cloud chucking, should that be a journey you wish to take. For more information, read our What is Sub Ohm Vaping article or our comprehensive Guide to Vaping.
Also Read: The Best Sub-Ohm Tank Comparison