Augvape Occula RDA $17.46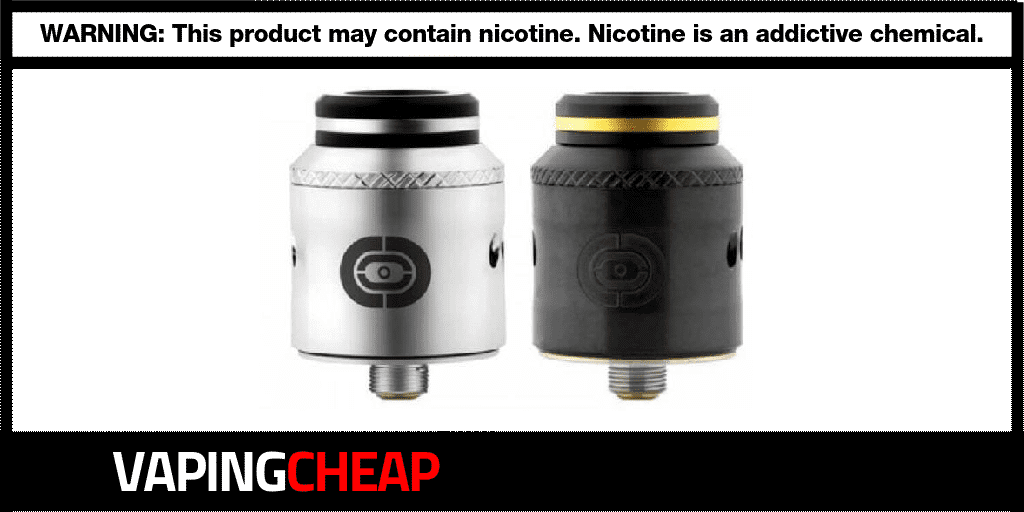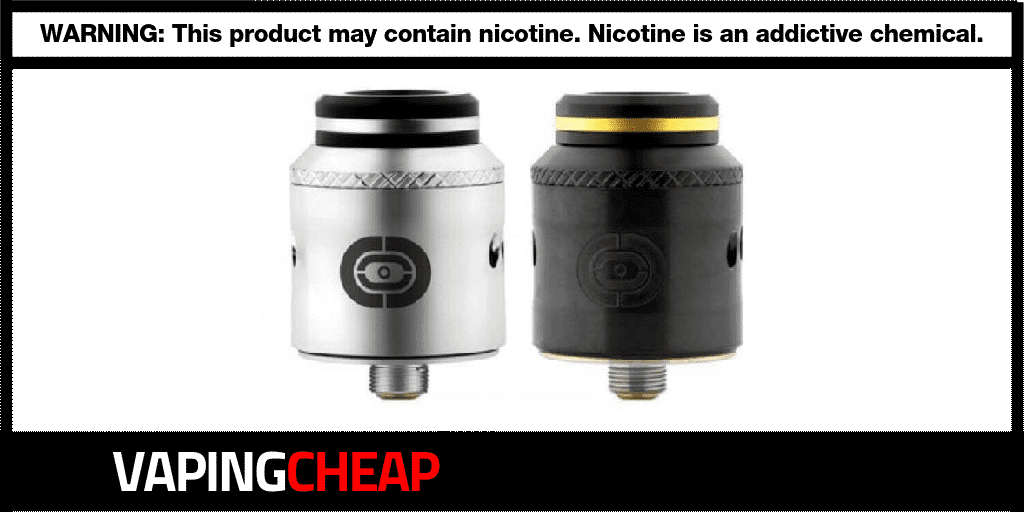 The new Augvape Occula RDA in collaboration with coil builder Twisted Messes is now in stock and on sale for only $17.46. It's also available from another China based vendor for only $17.67 using code "vapingcheap". The colors available are Black, Blue, Gunmetal and Stainless Steel.
The Twisted Messes and Augvape Occula RDA sports an overall diameter of 24mm, matching most vape mods on the market today, including box mods and mechanical tube mods. One of the primary features of this atomizer is its unique and innovative clamp style build deck. This deck is designed to easily fit all of your exotic and thicker coils such as Fused Claptons, Aliens, and more. Not to mention, this style of deck is easier to build on in general. Also, the Occula supports both single and dual coil builds.
Its juice well size is about 5mm deep, so it allows for plenty of dripping or squonking action. It does include a BF 510 pin, so you'll be able to use it with all of your squonk mods. A standard gold plated 510 pin is pre-installed, ensuring excellent conductivity. Airflow does come in from the side, and there are 3 massive airflow slots. It is fully adjustable, and features a unique downward airflow design. Lastly, the Augvape Occula RDA includes a 10mm wide bore drip tip, perfect for chasing clouds.
If you're a fan of cloud chasing RDAs, then the Augvape and Twisted Messes Occula RDA is one you'll probably want to add to your collection. It's not nearly as expensive as the previous TM RDAs, which is definitely a good thing! It can certainly be one of the Best RDAs for you cloud chasers.
Augvape Occula RDA Features:
Overall Diameter: 24mm
Clamp Style Build Deck

Supports Single & Dual Coil Builds

Unique Airflow Design

Downward Airflow
3 Airflow Ports
Fully Adjustable

Wide Bore Drip Tip
Standard & Squonk 510 Pins
5mm Deep Juice Well
Colors Available: Black, Stainless Steel
What's Included
Occula RDA by Augvape & TM
BF (Bottom Feeding) 510 Pin
Hex Allen Key Screwdriver
Bag of Spare Parts
Introduction Card
Check Out The Augvape Occula RDA Review