Lost Vape Lyra Pod Kit $16.90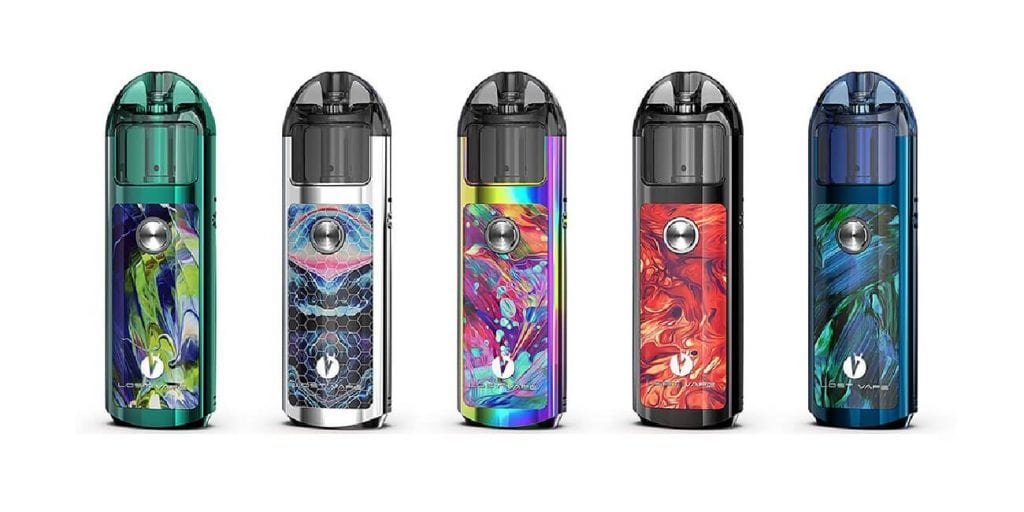 For a short time only, the new Lost Vape Lyra Pod Kit is now available for pre-order for only $16.90! Simply use our code "vapingcheap" to get this discount. However, it is in stock at a US shipper for $34.95 with free shipping over $50. There are 10 different color options you can choose from.
Lost Vape's Lyra Pod Vape is much different when comparing it their original hit, the Orion Q Pod System. This one sports a completely different form factor alongside different coil options. First, let's cover some of the basics for this pod system. It does have a 1,000mAh internal battery, and can be charged via its micro USB port. In addition, it has a maximum wattage output of 20w, and a simple one button operation. An LED light does clearly display the current battery life. Also, it has many different safety features built inside.
The actual pod does have a maximum e-liquid capacity of 2ml, and features a smart fill system. Let's go into the coil options since this is where it really differs. There are two different coil types, one catered for regular e-liquids, which is the 0.6 ohm mesh coil. The other coil has a resistance of 1.4 ohm coil designed for mouth to lung vaping, and nicotine salts.
All in all, this is a solid deal on the Lost Vape Lyra Pod Kit. Seeing as their original release is still one of the best pod vapes, this one will certainly be a hit. With its different coil options, and ease of use, it'll fit the needs of all vapers.
Lost Vape Lyra Pod Vape Features:
Internal 1,000mAh Battery
Maximum Wattage Output: 20w
Simple Single Fire Button Operation
LED Battery Life Indicator
Refillable Pod

2ml Capacity
Smart Fill System

Lyra Mesh Coil Series

0.6 ohm Mesh Coil (20w Max)
1.4 ohm MTL Coil (10w Max)

Various Safety Features

Short Circuit Protection
Weak Battery Protection
Temperature Protection
Low & High Resistance Protections

10 Different Color Options
What's Included
Lost Vape Lyra AIO Pod Vape
Lyra Pod
0.6 ohm Mesh Coil Head
1.4 ohm Mouth to Lung Coil Head
Lost Vape Lyra AIO Pod Kit Review