Wotofo Manik Mini Pod Kit $11.65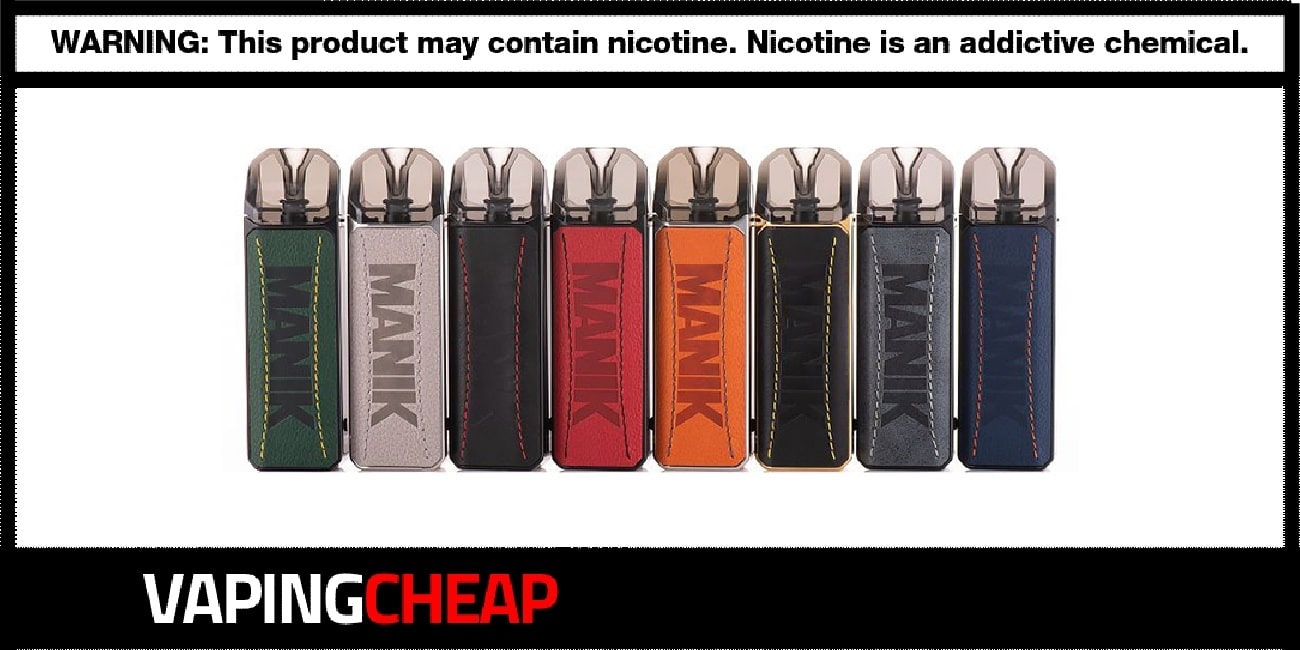 Are you searching for the best deals and discounts for the Wotofo Manik Mini Pod Kit? If you are, then you've come to the right place. Get yours for only $11.65 using coupon "vapingcheap". There are two versions available, the Standard and TPD version. Both are offered in a wide range of colors.
Wotofo's pod kit, the Manik Mini is quite different from the original Wotofo Manik. The pod mod is highly compact and slim unlike its larger predecessor. Additionally, It's made from zinc alloy material and comes with a leather protection case making it perfect for traveling with. On top of that, it has a large built-in 1000mAh battery and a maximum wattage output of 30w.
The Wotofo Manik Mini pod system is powered by the NexChip, which provides a ton of safety features and a fast firing speed. For ease of use, it features a single button design. With this one button, you're able to adjust the wattage! What makes it even easier to use is the draw activated firing system. Now, above the button is a small OLED display screen, which will showcase your wattage, battery life and more.
Included, you'll get two of the new Wotofo Manik Mini Pod Cartridges. They have a maximum e-juice capacity of 3ml or 2ml, if you choose the TPD version. What's great about them is that they have a side fill port. Since it does use a built-in coil system, each pod comes with a different coil head. One is a mesh coil while the other is a parallel coil. Lastly, the airflow comes in from the bottom of the pod.
While it shares a similar name, the Wotofo Manik Mini is definitely catered to a different crowd. With its 30w maximum output, it's perfect for high strength freebase or salt nicotine e-juice. Furthermore, it's a highly durable mod thanks to the zinc alloy construction and protective leather casing, which is a nice bonus!
Wotofo Manik Mini 30w Pod System Features:
Large internal 1000mAh battery
Maximum wattage output: 30w
Powered by the NexChip board
One button design
Small OLED display screen
Draw activated firing
Multiple safety features
Compatible with the Wotofo Manik Mini Pods

Maximum e-juice capacity: 3ml/2ml (TPD version)
Side fill design
Mesh Coil or Parallel Coil pods
Bottom airflow system
What's Included:
Wotofo Manik Mini Pod Device
M12 NexMesh Coil Pod Cartridge
User Manual
Charging Cable
M11 Parallel Coil Pod Cartridge