Qwin Pod System $20.66 (USA)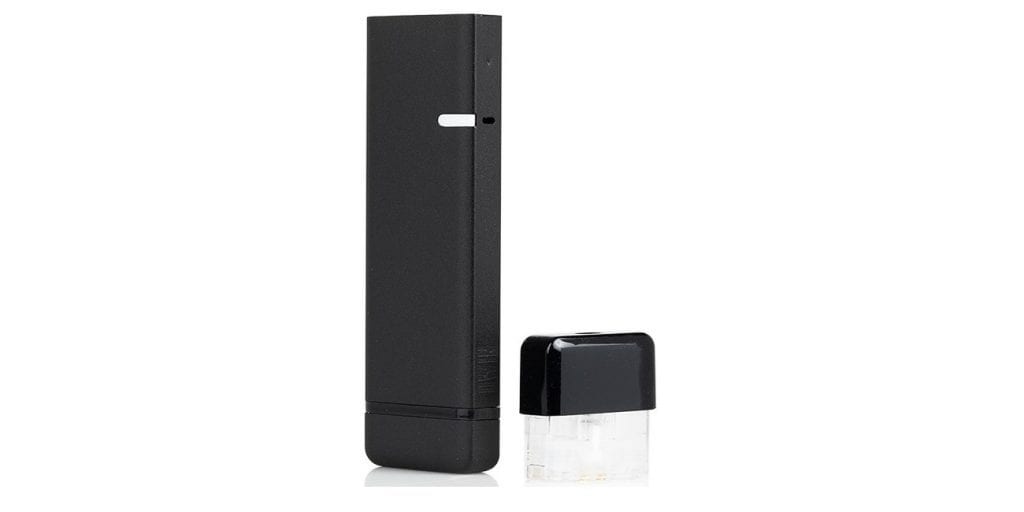 If you're looking for a unique pod mod that utilizes both pre-filled and refillable cartridges, then you'll want to check out the new Qwin Pod System. Get it for only $20.66 when you apply our exclusive VaporDNA Coupon Code "VC10". You'll also be able to get free shipping when you spend over $50.
The Qwin Portable Pod System features a super slim form factory yet manages to pack a large 500mAh internal battery. Charging can be done using its magnetic charging base, which is included in the packaging.
Although some may not prefer this type of charging method, it actually makes it much easier to charge it due to the magnetic connection. Simply pop it into the charging slot, and you're good to go.
What's even better is that it can be fully charged in just over an hour, which is rather quick even when comparing it to some of the best pod vapes on the market today. There's an LED battery light indicator too, which will glow in one of three colors letting you know the current battery status. Green is essentially fully charged, yellow means it's about mid way, while red means the battery is nearly depleted.
Another cool feature is that it has a smart tap interface, where one tap will display the current battery life, 3 taps will activate stealth mode, and 5 taps will allow you to change the power settings. Speaking of, there's three that's available including low, medium and high with a max voltage output of 4.2v. Lastly, the Qwin Module Pod System has a draw activated firing system, so there's no buttons on this pod mod.
All in all, this is an excellent deal on the new Qwin Pod System. Like mentioned earlier, if you're looking for a unique and simple to use pod device, then you'll definitely want add the Qwin Pod System to your arsenal.
Qwin Portable Pod System Features:
PCTG & Aluminum Construction
Lightweight & Slim Form Factor
500mAh Internal Battery

Charged via Proprietary Magnetic Charging Base
70 Minute Charge Time

Built In Smart Chip
3 Output Modes

Low (3.2v - 3.6v)
Medium (3.6v - 3.8v)
High (3.8v - 4.2v)

Battery Life Indicator Light
Smart Tap Feature

1 Tap Display Current Battery Life
3 Taps Enables Stealth Mode
5 Taps Adjusts Power Level

Compatible with Qwin Replacement Pods (Sold Separately)
Color Option
What's Included
Qwin Pod Mod
User Manual
Magnetic Charging Base
Check Out The Qwin Pod System Review