Smoant Battlestar Baby Pod Kit $18.49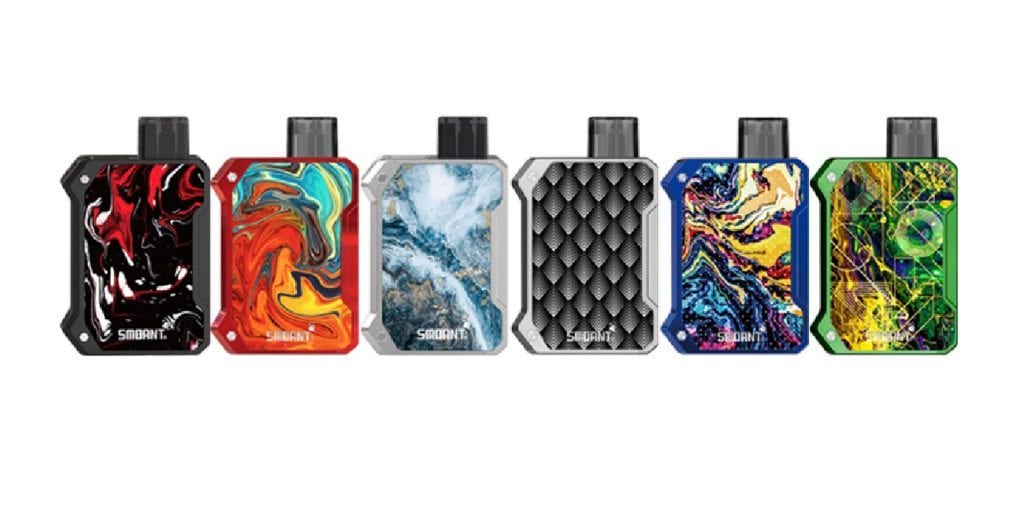 Here are cheap deals and discounts on the Smoant Battlestar Baby Pod Kit. Get your for only ​$18.49 ​when using the code "BTB". It's also available for only $18.99 using our exclusive VapeSourcing Coupon "BTBVS". There are plenty of color options available including Black, Gunmetal, Red, Stainless Steel, Green and more.
The Smoant Battlestar Baby Pod System Kit features the same name as some of their other devices, but is Smoant's first pod mod. It sports an ultra portable design, but still packs a large 750mAh built in battery, perfect for when on the go. What's great about this pod vape is that it features the popular Smoant ANT chipset, which provides a constant voltage output. This means that you'll get a constant vape experience lasting through the entire battery. Another awesome feature of the Smoant Battlestar Baby is its CPR technology, which not only looks great, but adds a level of protection.
There is an LED light indicator too with four different colors which indicate the current battery state. When it comes to the Smoant Battlestar Baby pod cartridge, it is refillable. You can use both freebase and nicotine salt vape juices. Its maximum e-juice capacity is 2ml, and it has an easy to use side filling port. In addition, it has a leak-proof system, and independent airflow design. What this does is make sure there's no leaks, and smooth airflow.
Smoant's Battlestar Baby Pod Kit best feature is the replaceable coil system. This not only means you'll save cash on the actual refillable pod cartridges, but gives you different coil options to cater to different vaping experiences. The first coil is the 0.6 ohm mesh coil, and the other is the 1.2 ohm Ni-80 coil. Changing the coils are easy, simply take the pod out of the Battlestar Baby Pod Device, and pull out the used coil. Simply push the new coil in firmly into place, and you're done!
If you're looking for an ultra compact pod system that utilizes replacement coil heads, then you'll definitely want to check out the Smoant Battlestar Baby Pod Kit. Remember, this is a limited time vape pod deal, so don't miss out on getting it at a super cheap price.
Smoant Battlestar Baby Pod System Kit Features:
Powered By ANT Smart Chipset
Internal 750mAh Battery
USB Type-C Charging Port
45-60 Minute Charging Time
Wattage Output: 10w/15w
CPR Technology
Ultra Compact Size
LED Battery Light Indicator
Refillable Pod Cartridge

2ml Maximum E-Juice Capacity
Side Filling Slot
Independent Airflow Design
Leak-Proof System

Replaceable Coils

0.6 ohm Mesh
1.2 ohm Ni-80
Easy Installation
What's Included
​

​

Smoant Battlestar Baby Pod Device Kit

USB Type-C Lanyard Charging Cable

Pre-Installed 0.6 ohm Mesh Coil

Spare 1.2 ohm Ni-80 Coil

Refillable Pod Cartridge

Warranty Card

Certificate Card

User Manual
Check Out The Smoant Battlestar Baby Pod Kit Review
More Great Vape Deals...
---
Tuglyfe Pod System $2.99!
For a limited time only, Flawless Vape Shop is having their BOGO Sale right here where you can get a two bottles of[...]