Custard Monster EJuice Sale 100ml | 30ml Salt $10.00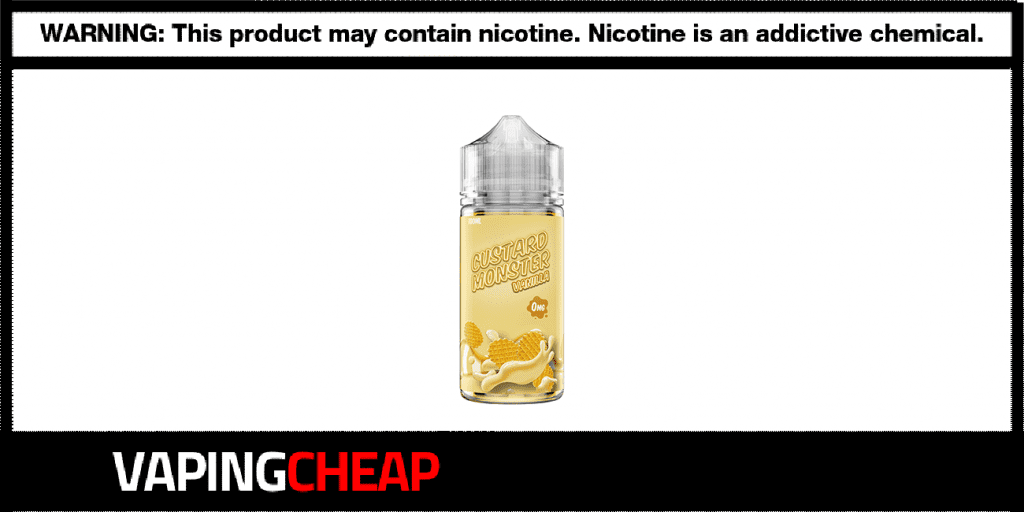 Here's a cheap deal and discount for the Custard Monster EJuice Line. Grab large 100ml bottles for just $10.00. No discount code required. It's also available from another USA based store in 100ml 30ml salt bottles for $12.00 using discount code "LBD25"!
The Custard Monster E-Liquid Line consist of three different flavors which include Vanilla Custard, Blueberry Custard and Strawberry Custard. You'll be able to get these flavors in 100ml bottles for their freebase options. For you vapers who enjoy nicotine salt vape juices, they are offered in smaller 30ml chubby gorilla bottles.
The nicotine strengths options offered includes 0mg, 3mg and 6mg freebase, and 24mg and 48mg salt. Lastly, the salt variants have a 50VG/50PG blend, and the larger 100ml freebase versions are 70VG/30PG.
If you're into Custard or dessert flavors, then you'll definitely want to check out this new line by Monster Vape Labs. As always they're affordable, and tasty! Don't miss your chance to grab these while they're in stock!
Custard Monster Vape Juice
100ml or 30ml Bottle Sizes
Freebase Nicotine Strengths: 0mg, 3mg, 6mg
Salt Nicotine Strengths: 24mg, 50mg
50VG/50PG Blend (Salt)
70VG/30PG Blend (Freebase)
Three Flavors to choose from

Vanilla Custard
Blueberry Custard
Strawberry Custard
More Great Vape Deals...
---
Uwell Caliburn Pod Vape Kit $11.29
For a limited time only, the Uwell Caliburn Kit is now available on sale right here for only $24.99! No coupon code required! Various color options[...]