Mechlyfe Slatra RDA $9.58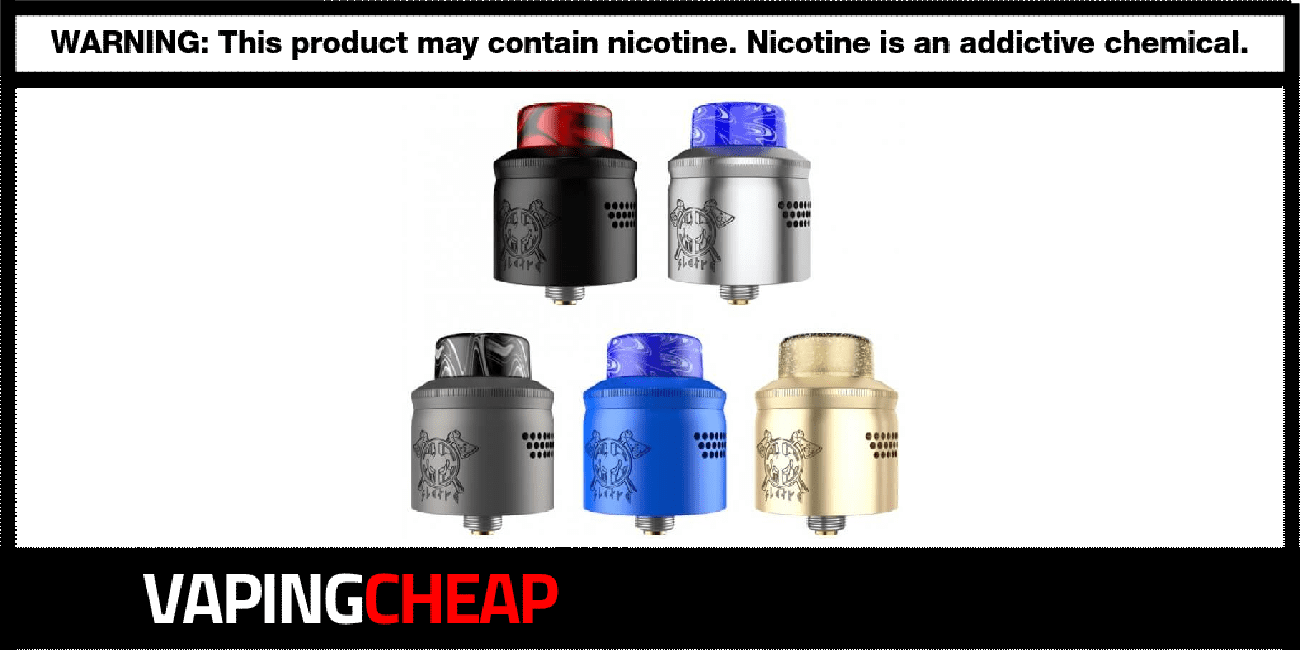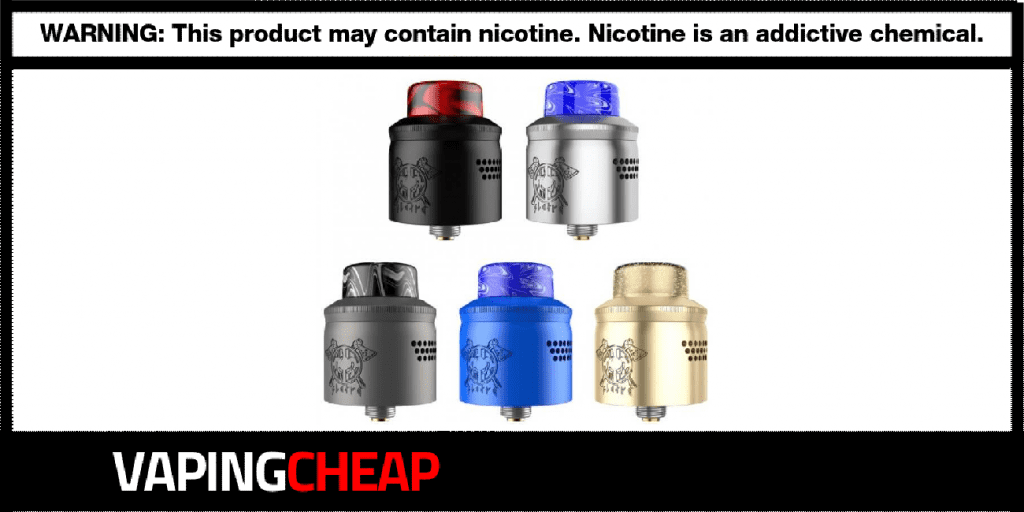 The new Mechlyfe Slatra RDA in collaboration with AmbitionZ VaperR is now in stock and on sale from only $9.58!
The Slatra RDA by Mechlyfe and AmbitionZ VapeR sports an overall diameter of 25mm alongside a height of 30mm. In addition, you'll get a resin wide bore drip tip which will match the actual color of the atomizer. It is an 810 size, so you'll be able to use your other custom drip tips if you'd like. Also, it does include both a standard, and BF 510 pin, so you can use it on your squonk mods as well as any normal mod. Mechlyfe's Slatra does feature a step down honeycomb airflow design, so you'll not only get a buttery smooth draw, but excellent flavor as well.
Now, the key feature of this RDA has definitely got to be the building deck. It's a triple clamp style deck, allowing you to install not one, but two mesh coil strips! Not to mention, you can utilize regular coil builds if you want as well. A mesh tool is included in the packaging, so it makes it easy to bend the mesh in the proper position. This alongside the actual build deck design makes it quite easy to install these types of coils.
All in all, this is an excellent deal for the Mechlyfe and AmbitionZ VapeR Slatra 25mm RDA. If you're a fan of mesh wire, then you'll definitely want to check out this atty. This might be the first of it's kind, and could easily be one of the Best RDAs of this year.
AmbitionZ VapeR Slatra RDA Features:
Base Diameter: 25mm
Height: 30mm
Stainless Steel Construction
Triple Clamp Style Deck

Compatible with Dual Mesh Coils & Regular Coils

Honeycomb Step Down Airflow

Smooth Draw
Fully Adjustable

Resin 810 Wide Bore Drip Tip
PEEK Insulator
Included In Packaging:

Mesh Tool
Standard & BF 510 Pins
Bag of Spares
2x A1 Mesh Coil Strip
2x Ni80 Mesh Coil Strip

Colors Available:

Silver
Black
Gunmetal
Gold
Blue
Check Out The Mechlyfe Slatra RDA Review
More Great Vape Deals...
---
Innokin GoMax Tube Kit $15.89
Here's a cheap deal and discount on the Innokin GoMax Tube Kit. Buy yours for only $15.59. No code required. There's[...]