Horizon Falcon Pen Kit $49.30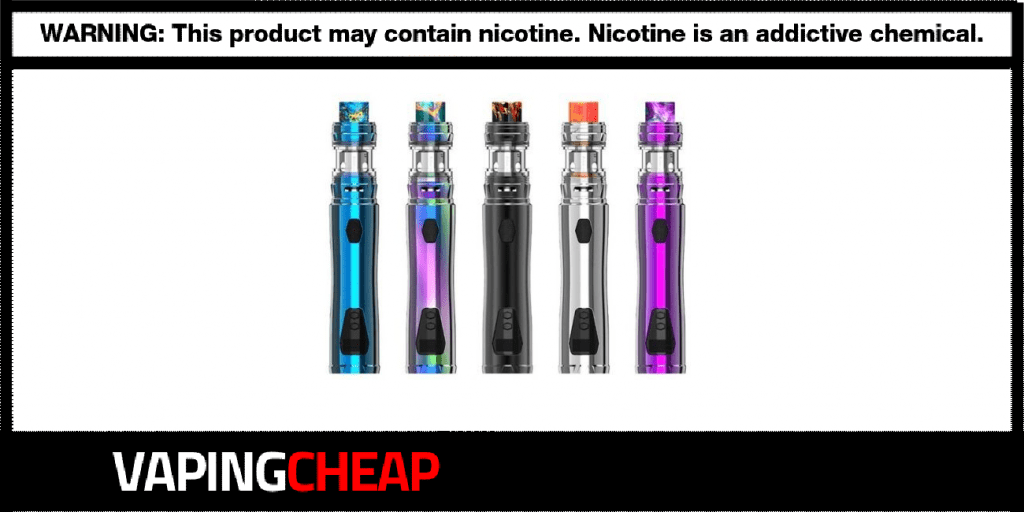 HorizonTech is back with a new starter kit! Pre-order the new Horizon Falcon Pen Kit for only $49.30 using the code "FPK". However, it's in stock at a US shipper for $65.88. There's five color options you can choose from which include Carbon Black, Rainbow, Stainless Steel, Purple and Blue.
Horizon's Falcon Pen starter kit is totally different than their previous released Magico Kit as it not only provides more power, but comes with a completely different tank. This starter kit does include both the popular Horizon Falcon King Tank, and Horizon Falcon Pen Mod.
Let's cover the device first since it's the new release between the two. It requires a single high drain 18650 battery, and can provide up to 80w of power.
What's great about this device is that you can actually control the wattage unlike most other vape pens. You can turn the wattage down to 5w or up to 80w using the wattage control buttons. In addition, it has a 0.49 inch display screen, showing you the wattage setting, battery life and coil resistance. Towards the top of the Falcon Vape Pen is the firing button.
Now, the Falcon King is an atomizer many vapers are huge fans of, and easily still one of the best sub ohm tanks you can get today. It can hold a massive 6ml of vape juice, and filled from the top. There's also a wide bore resin drip tip, and fully adjustable bottom airflow. What's the best part of this sub-tank is the coil heads, which are a 0.38 ohm and 0.16 ohm mesh. These coils provide not only amazing flavor, but huge amounts of vapor.
If you're a fan of HorizonTech, and looking for a new high wattage pen kit, then definitely consider picking up the Horizon Falcon Pen Kit 80w. With the tank and mod this vape kit comes with, it's an awesome combo.
Horizon Falcon Pen Starter Kit Features:
Horizon Falcon Pen Device

Requires Single High Drain 18650 Battery (Not Included)
Wattage Output Range: 5w - 80w
0.49 Inch Display Screen
Overall Diameter: 27.95mm
Height: 150mm
Ergonomic Design
5 Color Options

Horizon Falcon King Sub Ohm Tank

Stainless Steel & Glass Construction
6ml E-Liquid Capacity (5ml with Straight Glass)
Top Fill Design
Adjustable Bottom Airflow
Wide Bore Resin Drip Tip
What's Included
Horizon Falcon Pen 80w Mod
Falcon King Tank
0.16 ohm Mesh Coil
Straight Glass Tank Section (5ml)
Spare O-Rings
USB Cable
User Manual
Warranty Card
Check Out The Horizon Falcon 80w Kit Review
More Great Vape Deals...
---
VooPoo X217 Mod $37.07
The VooPoo X217 Mod is now in stock and on sale from only $37.07. No code needed. It's also available at[...]