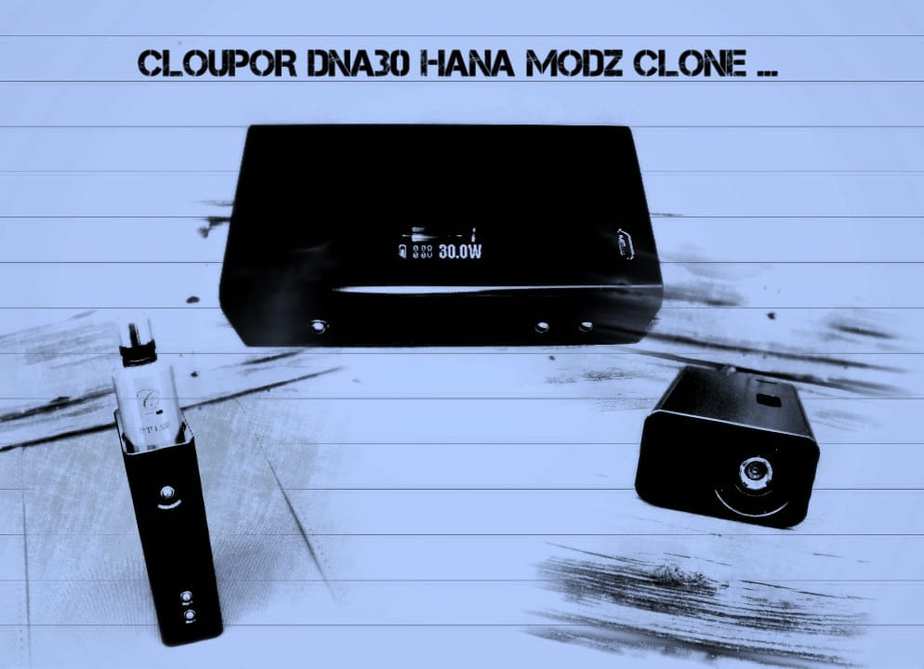 Cana Mod Review
The DNA30 box mod by Cloupor, which has been aptly renamed The Cana Mod by the vaping community, is a clone of the ever popular Hana Modz DNA30 clone. Like the Hana Modz, this Cloupor DNA30 box mod is a billet aluminum, DNA30 clone controlled, and regulated variable wattage battery pack, with a 510 connector, and built in battery charger, which is micro USB powered.
The authentic Hana Modz (V2 & 3) retails for $250.00 USD at authorized dealers, while the Cana Mod by Cloupor retails between $69-$99 USD. The Cloupor DNA30 comes in a plain black box, and includes a retractable usb charging cable, and a user instruction manual.
[box type="shadow" align="aligncenter" width="600″ ]
Hana Modz Clone Deals:
[/box]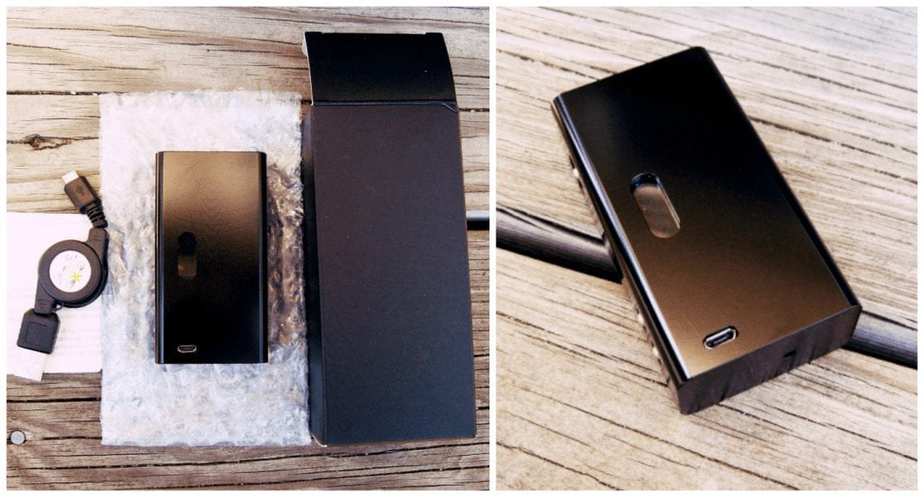 Hana Mod Clone Specifications:
Compact size ~ 3.1″ x 2.1″ x 1″ Aluminum body
Custom milled display screen with a flush fit to the outside of the box
Uses a SINGLE 18650 Battery
Flush 510 connector
Flush dome style Fire Button
7 – 30 watts
4 – 8.3 volts
0.3 – 3.3Ii Atomizer Resistance
On-board USB charging @500mA
Micro USB charger & dust cover included
CAN FIRE 30 WATTS AT ANY OHM RESISTANCE
Overcharge protection: stop charging when it was fully charged.
BUILD QUALITY
The Cloupor DNA30 looks, and feels like a solidly built device. The DNA30 clone featured in this review has a smooth, black semi-gloss finish, and while the finish is nice, and even, it is a bit of a finger print magnet. The device is powered by a single 18650 battery (sold separately), and it is recommended that you use a IMR safer chemistry battery, with a current/amp rating of at least 10A (preferably 15A) in order to safely support up to 30watts, at the minimum firing resistance of .3 ohms.
*Please note that while ICR chemistry batteries are usually ok for use within regulated, and protected devices, an ICR is still a high capacity battery (mAh), it is not a high current (Amp) battery, and therefore it is not suitable for use with low ohm/sub ohm vaping, which requires a high current/power battery, regardless of the device being used. *
In order to install your battery, you will need to remove the back cover on the device, which is secured in place by two phillips head screws. Inside the device you will find the circuitry on the right, which is covered by a sort of polycarbonate window, and on the left is the 18650 battery slot. Inside there is a manufacturer note to remind the user to properly install the battery, so that you do not accidentally fry the circuitry by reversing the polarity of the battery.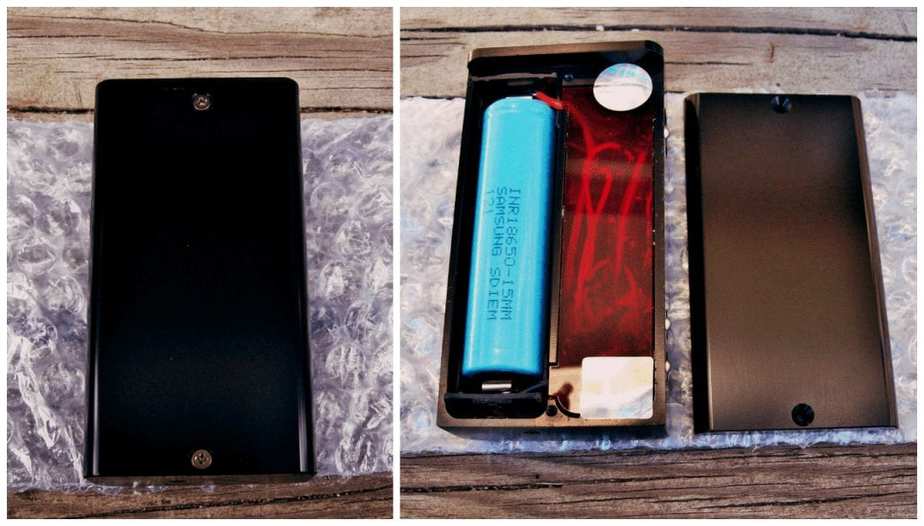 FUNCTION
Like the Hana Modz, the Cloupor DNA30 clone is a 510 threaded/connecting device, that features a bright LED screen display with a battery life indicator, resistance, and voltage meter, and of course the wattage/power setting. The DNA30 clone can fire from 7-30W, with resistances from 0.3-3.00 ohms.
There is a usb port for recharging the battery on the front of the device, to be used with the usb charging cable included in the package. The charge indicator light is red during charging, and turns green when the charge is complete. The charge indicator light is rather difficult to see with the usb cord connected, so I do need to tilt the device on an angle in order to see the charge indicator light. *Please note that the LED screen battery indicator may appear to be full, before the device is actually done charging.*
The function/menu buttons are metal, rounded, and produce a satisfying click when pushed. However, in spite of being round, the buttons also have a pointedness, which can wear on the fingers a bit when chain vaping, at least initially.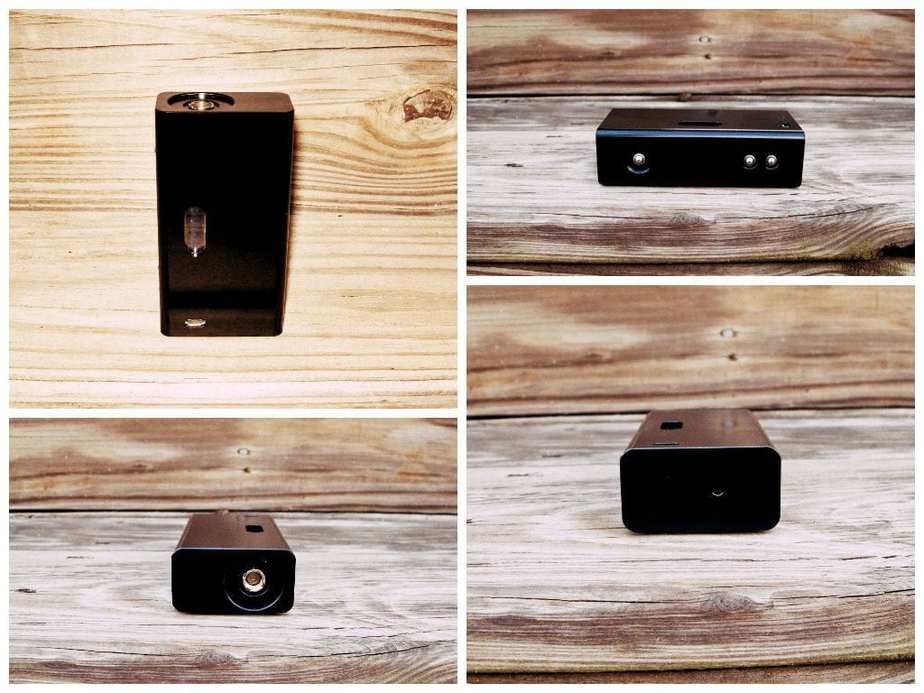 Notable features of the DNA30 Cana Mod are:

– the 5 click to lock, and unlock, to activate the firing mode
– lock wattage setting by simultaneously holding the wattage up/down buttons
– stealth mode setting which deactivates the LED screen display when you hold the fire button, and wattage down button (in locked mode)
– Adjust screen position from righty to lefty by holding the fire button, and wattage up button
(in locked mode)
– low battery warning (on screen display)
– over heating warning (on screen display)
– battery venting located on the bottom of the device.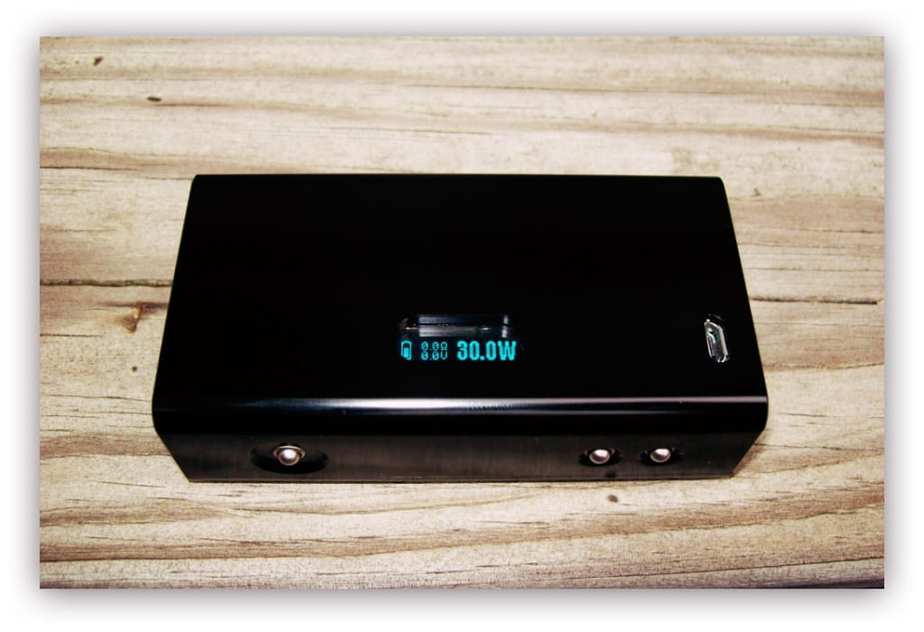 PERFORMANCE
The Cloupor DNA30 box mod can accommodate 510 threaded atomizers up to 23mm in diameter. While the device can fire resistances from 0.3-3.00 ohm, there is a ?too low wattage setting ? warning built into this device, which displays on the screen in the form of a blinking ohm readout. For example, with a 0.9 ohm build, set to 15W, the resistance meter will blink until the device is set to at least 19W. The device will still fire even when it detects a low wattage setting however, the device will not be able to step down (buck) the voltage output, and will fire at a higher voltage output than is indicated on the display screen.
The DNA30 goes into sleep mode after 2 minutes without firing has elapsed. There are some frustrating inconsistencies in the devices ability to fire up out of sleep mode. I have been able to fire the device straight away from sleep mode, and then sometimes I have to click the fire button once, sometimes twice, to wake it up from sleep mode, and then click it again to actually fire the device. This leads me to believe that there may actually be two levels, or phases of the sleep mode, with a predetermined time frame allocated to each phase of sleep sort of like a light sleep, and then deep a sleep mode. Either way, Cloupor still has some work to do on this one aspect of the device.
There have been some consumer reports of the Cloupor DNA30 spontaneously turning itself on from sleep mode, and I have experienced this as well, on two separate occasions, however, the device was not firing.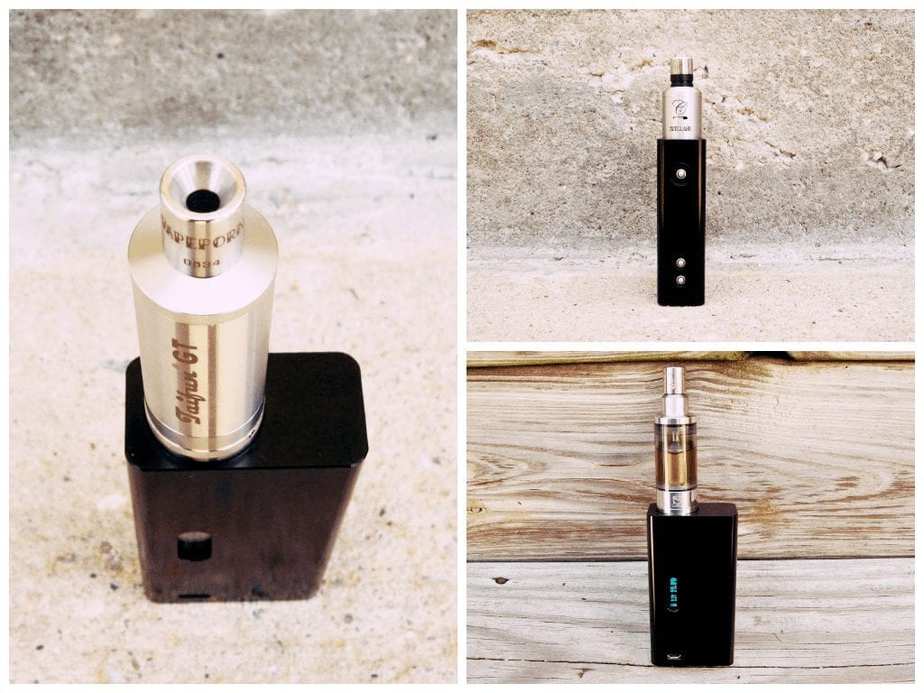 OVERALL
In spite of the minor issues with the sleep mode function, the Cloupor DNA30 box mod does a very good job at delivering exactly what it is supposed to, which is a consistent vape. However, this box mod can really burn through a battery, especially if you are vaping in the lower resistance range of 1.2 ohms, and below, but that is to be expected.
While typically, I am not a box mod sort of vaper (resident mechie here), I must say that I was pleasantly surprised at how comfortable this box mod feels in the hand, and so, to all the box mod junkies out there, I get it. Overall, the Cloupor DNA30 looks like, feels like, and performs like a high quality device, and it offers a very enjoyable, and consistent vape. Now all I need is a sexy J wrap to pimp my mod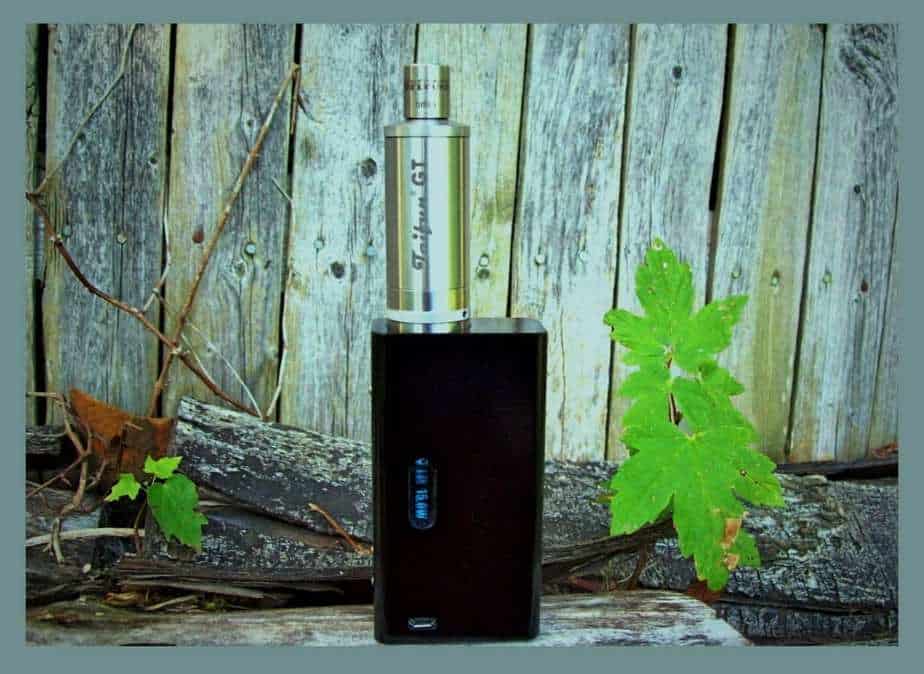 [box type="shadow" align="aligncenter" width="600″ ]
Where to Buy a Cheap Hana Modz Clone
Cloupor DNA30 for $67.49 (plus free shipping from USA) with coupon code: VAPINGCHEAP for 10% off
$37.03 Hana Modz Clone – (Not Cloupor version like reviewed model, ships from China)
50 Watt Hana Clone for $45.87 – (Not Cloupor version like reviewed model, ships from China)
Atomizer Setup Pictured Above: Taifun GT – $19.65 Steel Tank for Taifun GT – $3.92[/box]