Geekvape Zeus Replacement Coil 5 Pack $11.93 (USA)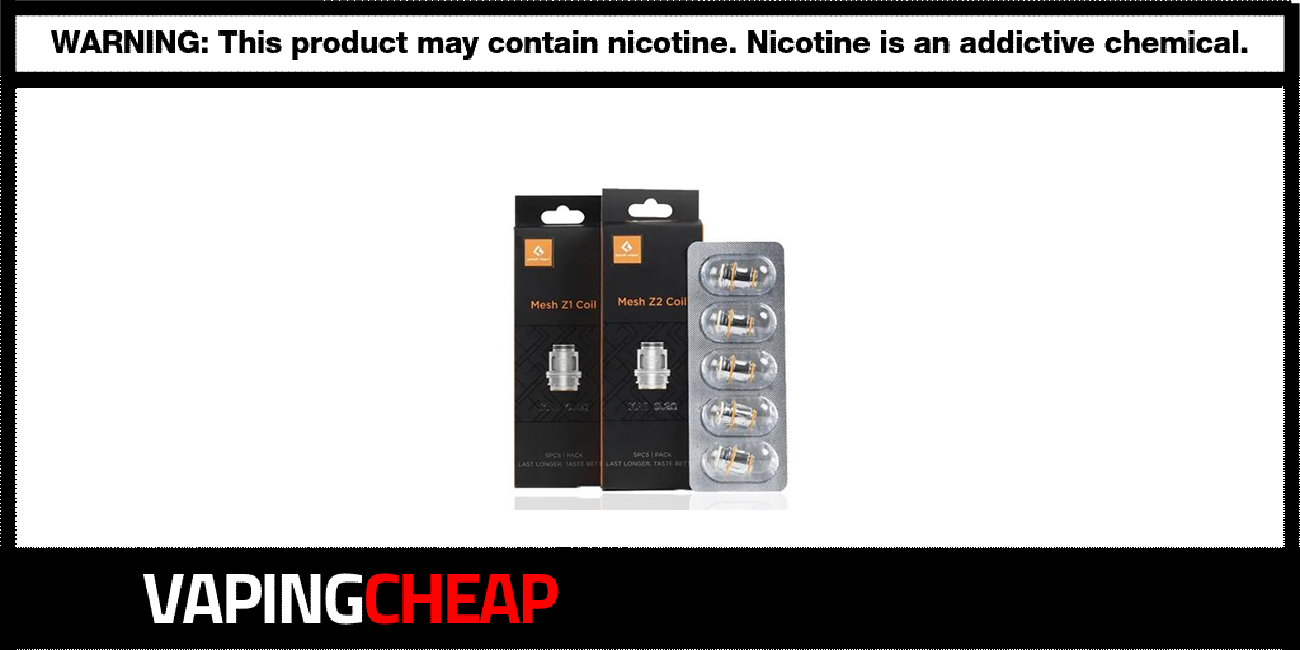 Here are cheap deals, discounts and sales for the Geekvape Zeus Replacement Coil. Grab a 5 pack for only $11.93 using discount code "VC15"!
The Geekvape Zeus Replacement Coils are compatible with the popular Geekvape Zeus Sub Ohm Tank. With these coil heads, you've got two different options to choose from. This includes two different resistances as well, which are 0.2 ohm and 0.4 ohm. The 0.2 ohm Zeus coil (Z1) is recommended between 60-70w and the 0.4 ohm option is recommended to vape between 70-80w.
What's great about the Geekvape Zeus replacement coils is that they utilize a mesh design. This means amazing flavor and vapor production. Not to mention, they last quite a long time too! Lastly, the Geekvape Zeus Replacement Coils feature a simple plug n play system, so they're easy to install and essentially mess-free!
If you're looking to stock up for cheap on the Zeus mesh coils by Geekvape, then look no further! They're awesome coils and easily some of the best on the market.
Geekvape Zeus Mesh Replacement Coils Details:
Designed for the Geekvape Zeus (Z) Sub Ohm Tank
Pack of 5
Resistance Options:

0.2 ohm (Z2): 60w-70w
0.4 ohm (Z1): 70w-80w

Mesh Coil Design
Plug N Play System