Evolv DNA-40 Chip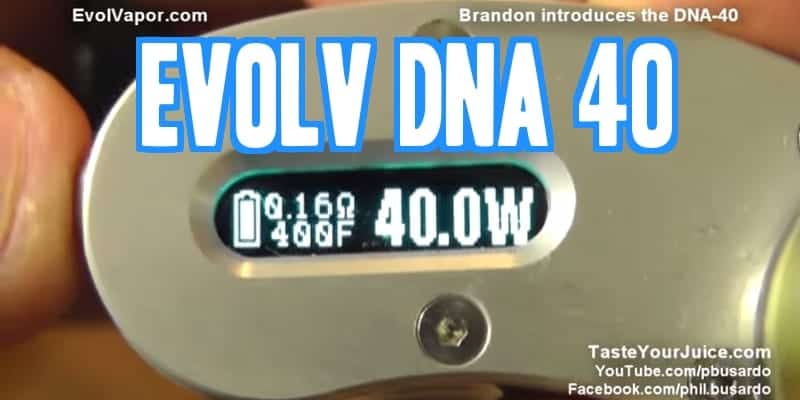 Temperature Control
The release date of the DNA40 chip is set for October 14th 2014 but the chip has already been sent to manufacturers for use in new devices. This new chip-set made by Evolv has a 40 watt output. This may sound a bit boring since we have 180 watt devices now but this new Evolv chip has a completely new feature expected change the way we vape.
Here's what Brandon from Evolv says about the DNA-40 chip "it's the first production board that can accurately measure and limit temperature at the coil". He goes on to say that they wanted to make a temperature based chip for
safety reasons. When e-liquid gets heated passed a certain temperature it can release harmful vapors. Since the DNA40 chip limits the temperature of the coil users won't have to worry about this problem anymore.
I know some people have assumed that your adjusting the temperature on this chip but that's not true. You set a temperature limit and then adjust the wattage like normal. With this new chip it's important to understand that more temperature will not produce more vapor. Temperature plays into how much flavor you get from your
e-juice but higher temperature won't produce more clouds. Vapor production comes from power, the more power you send to the coil the more vapor will be produces. Basically temperature = taste and power = volume.
The DNA40 chip will allow you to set your coil temperature high enough to boil the liquid and produce vapor but low enough so you don't burn your wick. This will put an end to dry or burn hits. To me it sounds like the DNA40 will be great for anyone looking for flavorful vaping but people looking to blow huge clouds may be disappointed.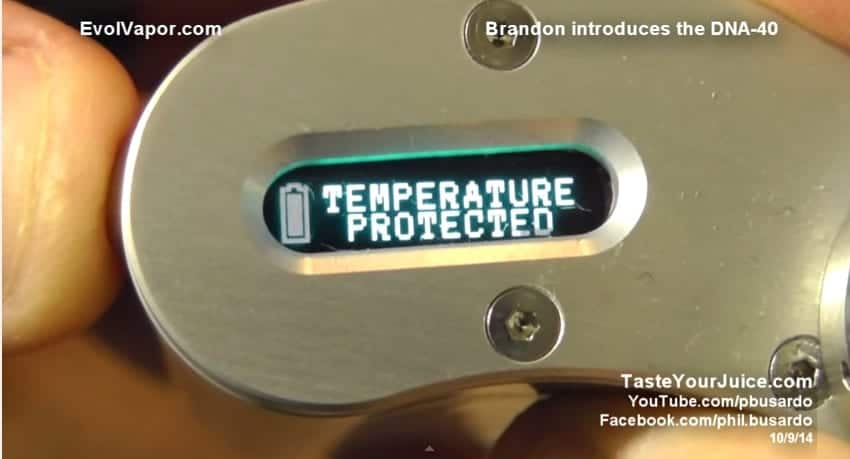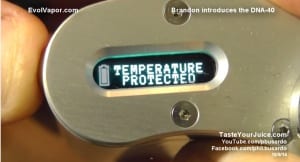 For the DNA-40 to accurately control the temperature you have to use pure nickel wire (Ni200) that you can buy here on ebay. I recommend buying from Temco ebay store. With nickel wire the chip can handle builds down to 0.1ohms and with Kanthal wire builds can be as low as 0.16ohms. The DNA40 will still power atomizers with lower ohm builds but power will be limited.
If you want more information on the Evolv DNA40 chip watch PBusardos video below. He interviews Brandon from Evolv which is where I got most the information for this article.
I can't wait to post the first deal for a DNA 40 device. I'm not sure how much DNA40 mods will cost but they are coming out with a cheaper 25 watt chip. For now i'll just link to the Evolv website.
Evolv DNA40 Features:
1 – 40 Watts Output
Temperature Protection/Settings
Soft Limiting
Pre-Heat
Reverse Battery Protection
Step Down
Works with 0.16ohm kanthal coils or 0.1 Nickle coils (lower ohm atomizer will work but with limited power)
Source: Pbusard Video (Tasteyourjuice.com)