Vape Saloon EJuice Sale 60ml $5.99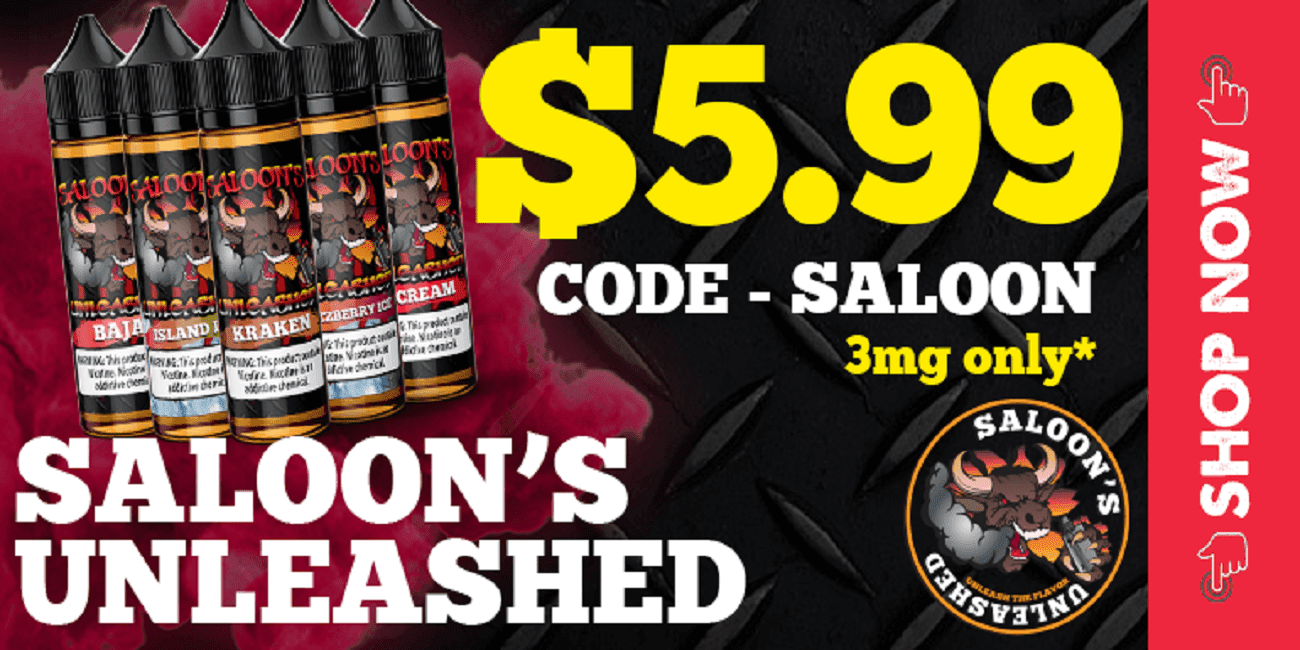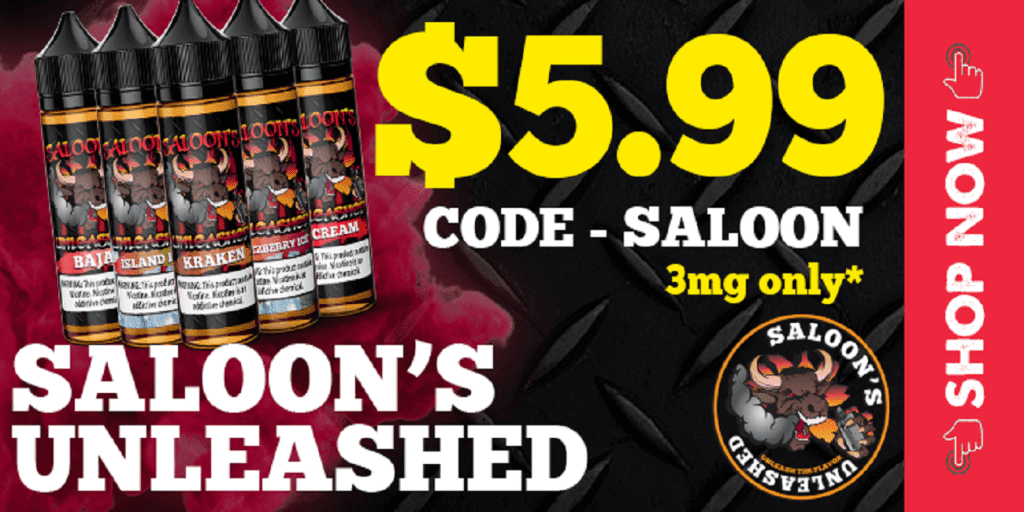 Here's an excellent sale on the Vape Saloon EJuice Sale! Get 60ml bottles for only $5.99 when using our Fuggin Vapor Coupon "SALOON".
During the Vape Saloon E-Juice Sale, you can get 60ml bottles of premium e-liquid for only $5.99! There's 13 different flavor options available, including some dessert, candy, fruit and even menthol vape juices. Each Vape Saloon e-liquid does come in a 60ml chubby gorilla bottle, and are each available in 3mg nicotine strength only. They also have a high VG blend as well, so you know for sure you'll get plenty of flavor and cloud production.
At this price, you can try out a bunch of new flavors without breaking the bank, and best of all, there's a wide selection available. Do keep in mind, this sale is valid while supplies last, so get yours while they're still in stock!
Vape Saloon E-Liquid Details:
60ml Chubby Gorilla Bottles
Nicotine Strength Option: 3mg Only
High VG Blends
13 Flavor Options

Including Fruit, Menthol, Dessert & Candy

Limited Time Sale