Asvape OhmBoy OC Arya Mod $48.60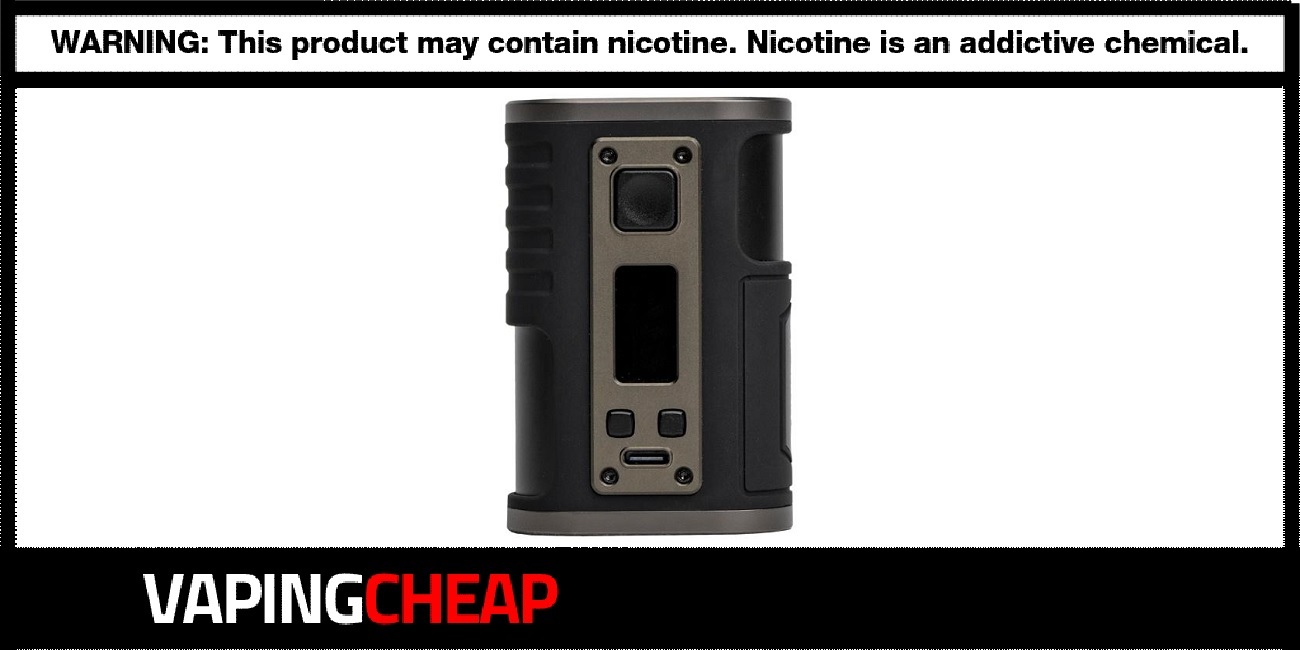 The Asvape and OhmBoy OC Arya Mod is now back in stock and on sale! Buy yours for for only $48.60. To get this discount, simply log into your account. There's currently one color option, which is Black. These go quick, so get one while you can!
The OhmBoy OC and Asvape Arya Box Mod is a unique device for various reasons. For one, the external design is not only durable, but features a top centered firing button, allowing for a comfortable vaping experience. Powering the Arya is the Reekbox chipset, so it's got up to 200w or up to 8.4v of power. Additionally, with this chip, you've got a clear 0.96 inch OLED color display screen, showing everything you need. Two high drain 18650 batteries are required.
Outside high wattage and voltage outputs, the Arya 200w Box Mod does offer temperature control too. It can read resistances as low as 0.06 ohm or as high as 3.0 ohm. There are both Curve and Bypass modes as well, so you've got plenty of vaping options with this one. Lastly, it can be charged via USB-C if desired, but it's always recommended using your own external vape charger.
The Asvape and OhmBoy Arya 200w Box Mod is definitely one to add to your collection if you're in the market for a dual battery mod that's ergonomic and offers a unique aesthetic. You won't be disappointed with this device, that's for sure.
Asvape x OhmBoy Arya 200w Box Mod Features:
Collabration between Asvape & Ohm Boy OC
Requires 2 high drain 18650 batteries (not included)
USB type-C charging
Max wattage: 200w
Max Voltage: 8.4
Minimum firing resistance: 0.06 ohm
Ergonomic design with center firing button
0.96 OLED color display screen
Temperature control, curve & bypass modes
Color option: Black
What's Included:
Arya 200w Box Mod by Asvape & OhmBoy OC
User manual
USB type-C cable