Asmodus Anani V2 MTL RTA $18.70 (USA)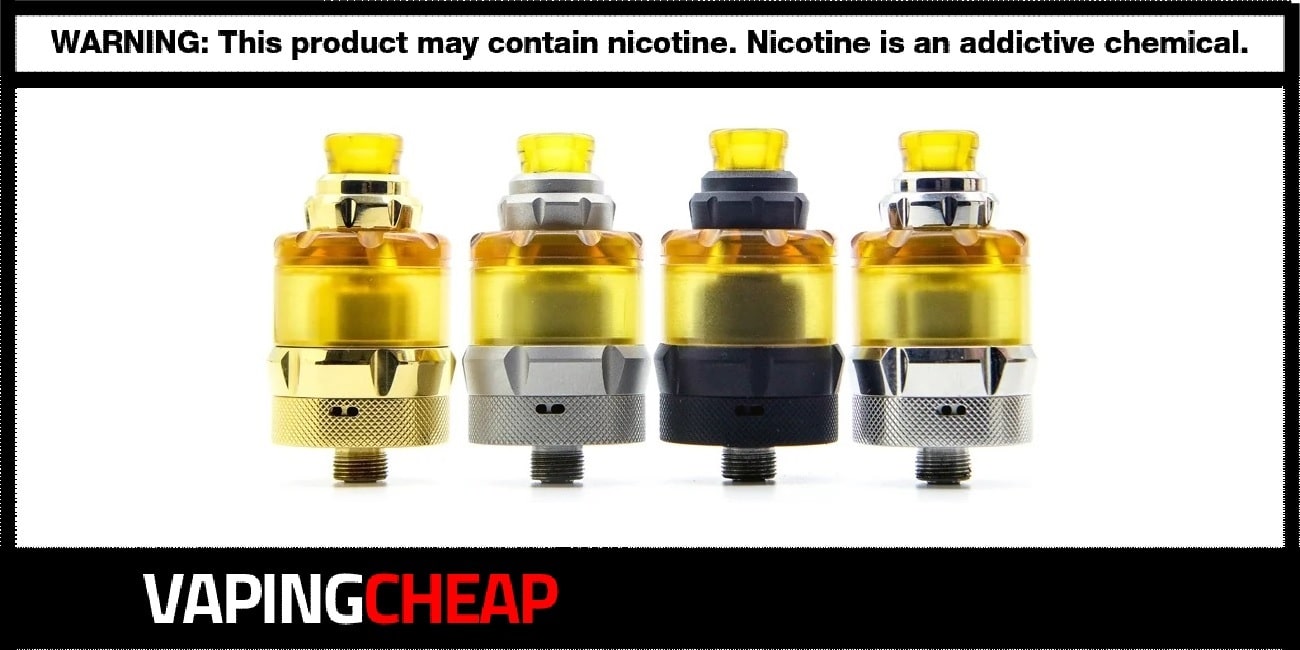 Here's an awesome deal for the Asmodus Anani V2 MTL RTA. Buy yours at discount from a USA based store for only $18.70 with free shipping over $100 after code "Hardware15". It's also available from a China based shipper for only $19.99 after applying the discount code "ANANI". There's only one color left at this price so be sure to act fast!
The new Anani V2 MTL RTA by Asmodus offers various improvements from the original Anani MTL RTA. Firstly, it has an overall diameter of 22mm, making it a great pair with most devices on the market. Also, this tank holds a maximum e-juice capacity of 2ml and uses a threaded top fill design. It's primarily constructed out of stainless steel, but features an Ultem tank section and drip tip.
One of the best features this rebuildable tank has is definitely the dual post build deck. There's plenty of space for any round wire build, but it can certainly fit those smaller exotic MTL coils. Moving onto the airflow system! The Anani V2 MTL Tank has an adjustable bottom airflow system. There's two smaller airflow slots at the bottom, which can be closed, providing with you with a great mouth to lung vape experience.
By the looks of it, it definitely looks like an improvement over the original. If you're into MTL vaping then you'll definitely want to check out the Asmodus Anani V2 MTL RTA.
Asmodus Anani V2 22mm RTA Features:
Overall diameter: 22mm
Maximum e-juice capacity: 2ml
Threaded top fill design
Stainless steel construction
Ultem tank and matching drip tip
Two post single coil build deck
Adjustable bottom airflow
510 connection pin
What's Included:
Asmodus Anani V2 MTL RTA
Pack Of Accessories
Fused Clapton Coils
Spare Parts
User Manual
Screwdriver
Check Out The Asmodus Anani V2 MTL RTA Review