Wotofo Troll X RTA $9.99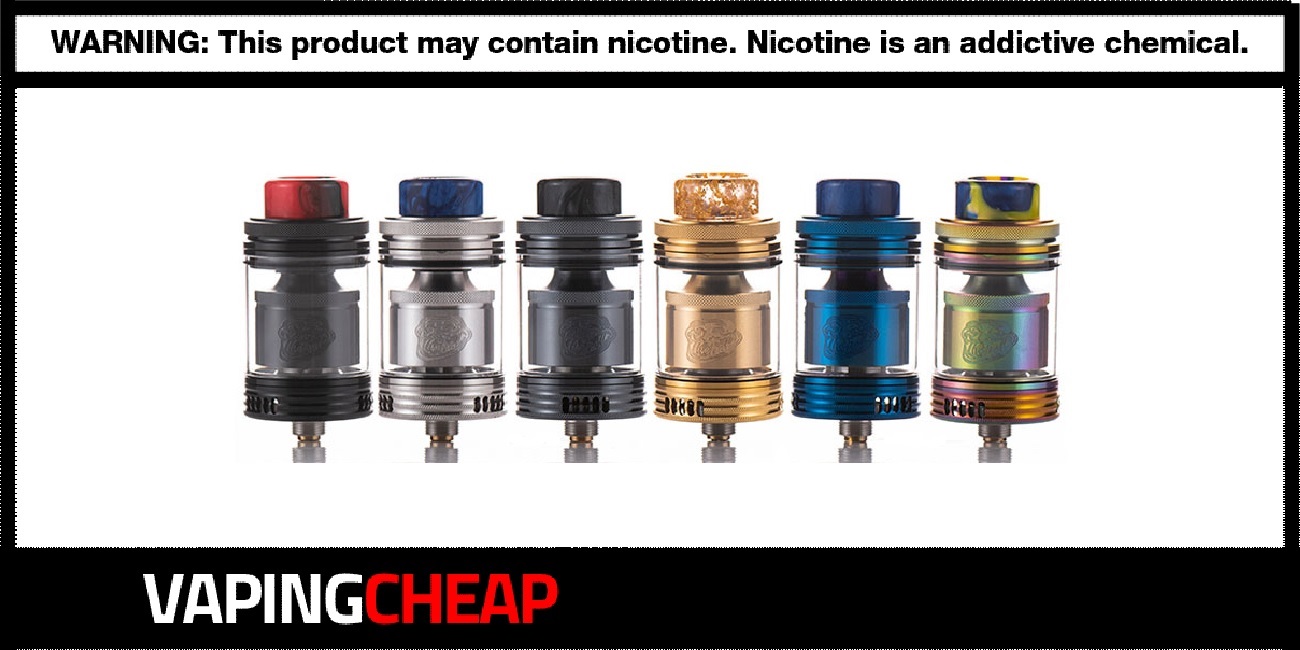 Here are cheap deals, discounts and sales for the Wotofo Troll X RTA. It's back on sale at a China based shipper for as low as $9.99 after logging into your account. It's also available from a USA based store for only $27.00 with free shipping over $80 when applying the code "Hardware10". There's three different color options available for purchase.
Wotofo's Troll X atomizer is primarily constructed out of stainless steel material and comes with a wide bore drip tip. It sports an overall diameter of 24mm and has a maximum e-juice capacity of 3ml. You can increase the e-juice capacity to 4.4ml when using the bubble glass section. Filling is simple thanks to the sliding top fill system.
Building on the Wotofo Troll X RTA is also easy and that's due to the postless deck. What's great about this design is that it's compatible with both single and dual coil builds! It's not new by any means to RTAs, but it's definitely an awesome feature to have.
Another great features is the adjustable bottom airflow system. With its airflow ports and design, the draw is smooth and flavor is great. Speaking of airflow, there are also airflow inserts that sit underneath the coil and can be replaced without removing the coils!
Compared to the original, which released years ago, this is a huge improvement. From the exterior design to all the added features within, it's bound to be an excellent performing tank. No matter if you enjoyed the previous version or a fan of rebuildables, you'll want to add the Wotofo Troll X RTA to your collection.
Wotofo Troll X 24mm RTA Features:
Overall diameter: 24mm
Maximum e-juice capacity: 3ml or 4.4ml (Bubble Glass Tank)
Sliding top fill design
Postless build deck
Compatible with both single and dual coil builds
Adjustable bottom airflow design
Airflow inserts
Stainless steel construction
Wide bore drip tip
What's Included:
Wotofo Troll X RTA
Prebuilt Coils
Cotton Strips
Two Airflow Inserts
Bubble Glass Section
Accessory Bag
Building Tools
Be sure to check out the Wotofo Troll X RTA review video