Augvape Intake MTL RTA $21.49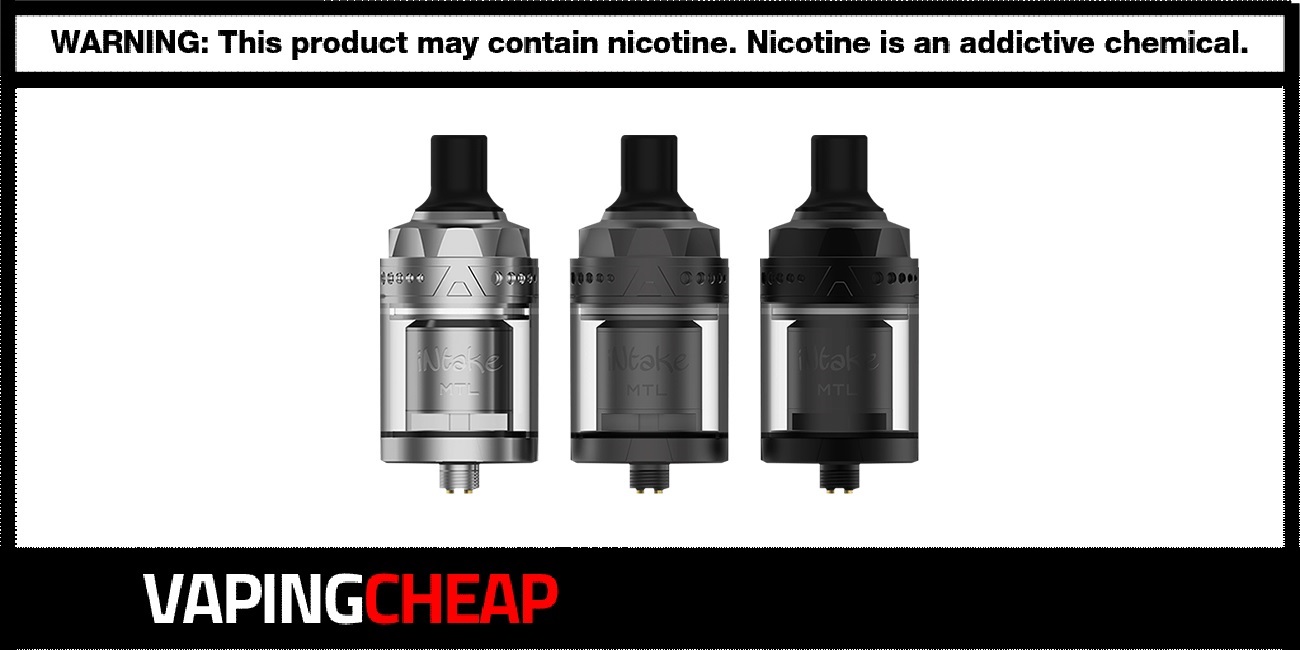 Here are discounts on the Mike Vapes and Augvape Intake MTL RTA. Buy yours as cheap as $21.49 with the code "INTK". There's only a few color options left, so be sure to act fast.
The Intake MTL RTA by Augvape and Mike Vapes sports an overall diameter of 24mm. Additionally, this rebuildable tank holds a maximum e-juice capacity of 3.1ml with the straight tank section. However, you can increase the capacity to 4.6ml when using the bubble glass, which is plenty for the way it's been design to vape.
When it comes to filling the Intake MTL RTA, it's quite easy due to the twisting top fill design. The deck is a breeze to build on too. It's a dual post single coil build deck, like we've seen with some other MTL RTAs.
However, one key difference is the airflow system. It's got a top adjustable airflow, similar to what we saw with the previous Intake Dual. With this design, you'll get awesome flavor and best of all, zero leaking! Lastly, you can also swap through 5 different airflow plugs, allowing you to further customize the draw.
If you're a fan of mouth to lung, then you'll want to check out the Augvape Intake MTL Tank. It's got the similar look and overall design as the previous versions, and that's exactly what made those loved by many vapers.
Augvape Intake MTL 24mm RTA Features:
Overall diameter: 24mm
Maximum e-juice capacity: 3.1ml or 4.6ml (Bubble Glass)
Top fill design
Single coil dual post build deck
Adjustable top airflow design
Interchangeable airflow plugs
Stainless Steel construction
Gold plated 510 connection pin
Three color options: Matte Black, Matte Gunmetal and Stainless Steel
What's Included:
Augvape Intake MTL RTA
Airflow Plugs
Bubble Glass
O-Rings
Screws
Clapton Coils
User Manual
Warranty Card
Be sure to check out the Augvape Intake MTL RTA video