Starss Alpha Mesh RDA $22.99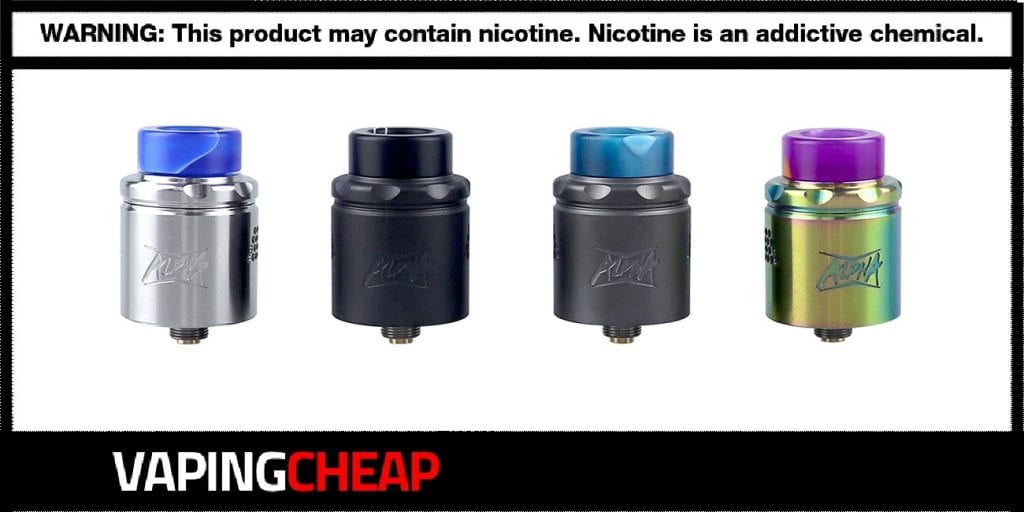 Here's a sale on the new Starss Alpha Mesh RDA. Grab yours for just $22.99 using code "SAPMR". It's also available from another China based store for $24.99. No coupon code required, simply just log into your account. Free worldwide shipping is included! There are four color options available which are Black, Stainless Steel, Gold and Gunmetal.
Starss' newest atomizer the Alpha Mesh RDA sports an overall diameter of 24mm. At this size, it can pair nicely with many different vape mods with zero issues. In addition, it is primarily constructed out of stainless steel material, and sports a wide bore 510 acrylic drip tip. Not only is it heat resistant, but looks great too!
The new Starss Alpha 24mm Mesh RDA utilizes a dual mesh coil build deck, which isn't seen too often. The actual airflow is design to provide a super smooth draw, with the most flavor.
Now the reason as to why it's smooth is due to its design. It features a dual adjustable honeycomb style airflow. The airflow comes in through the top-side of the barrel and hits the coils perfectly. Lastly, like a wide variety of RDAs, this one does include a 510 BF squonk pin, so you can use it with your favorite squonk mods.
If you are looking for a new 24mm atomizer features a unique dual mesh build deck that can be used for both squonking and dripping, then you'll want to check out the brand new Starss Alpha 24mm Mesh RDA.
Starss Alpha Mesh 24mm RDA Features:
Stainless Steel Material
24mm Diameter
Acrylic 510 Drip Tip
Dual Mesh Coil Build Deck
Adjustable Top Airflow
Engraved Logo
Gold plated 510 Connection Pin
510 BF Gold Plated Squonk Pin
What's Included:
Starss Alpha Mesh RDA Atomizer
Two 0.15 ohm Mesh Coils
Screwdriver
Two Pieces Of Organic Cotton
Spare Parts Bag