Acrohm Fush Nano Pod Kit $15.59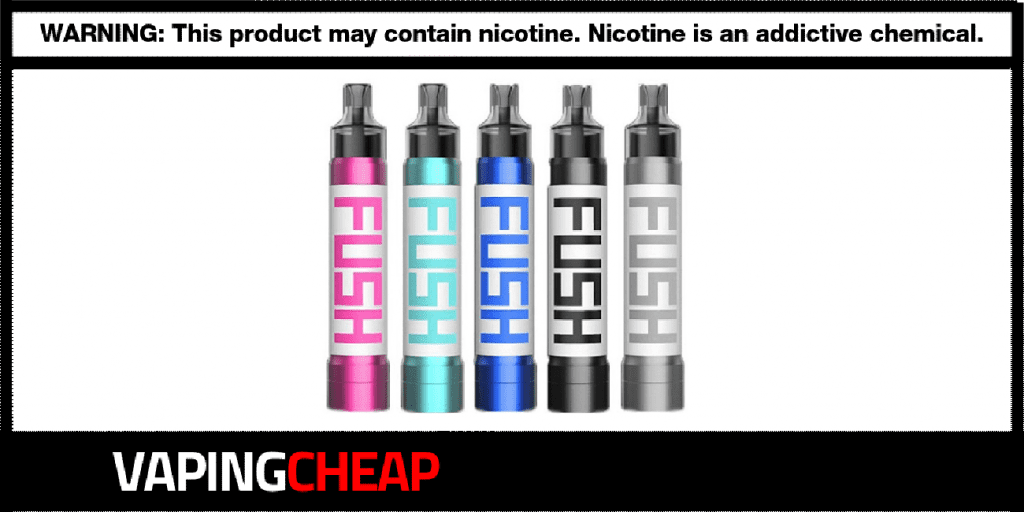 Here's a cheap deal and discount on the Acrohm Fush Nano Pod Kit. Get yours on sale for just $15.59 when using the code "FUNA". It's also in stock at another China based store for $17.49 with code "NanoKit". There's multiple unique color options that's available for you to choose from including Teal, Pink, Blue and more.
Buy Cheap Acrohm Fush Nano
The Acrohm Fush Nano Pod Kit sports an overall design similar to that of their original release, the Fush Semi Mech Mod. However, it's a completely different beast, and offers a much different vaping experience since it is a pod system rather than a mod. With that being said, it does pack an internal battery which has a capacity of 550mAh. In addition, as you'd expected with a Fush device, it does have light functions, but this time around it has been upgraded and can be customized.
There's a couple of unique features to the Acrohm Fush Nano Pod System too, which does make it stand out in the crowd of pod vapes. For one, there's two different firing modes which both deliver a different vape. When using its draw activated firing system, it'll provide 7w, and that'll provide a smooth and elegant flavor.
Secondly, is the bottom firing button, similar to that of a mech, and this will provide 10w of power. This will allow the Fush Nano to provide a bit more intense flavor and rich vapor production. It's definitely a nice touch, and makes the Acrohm Fush Nano very unique indeed. You'll be able to control the airflow as well by simply pulling and rotating the pod.
Another unique feature is definitely it's refillable pod cartridges. They feature an "RTA Structure" like pod with cotton. This is aimed at delivering an accurate and flavorful vape experience. Also, it can hold up to 1.5ml of e-liquid, and can be used with both nicotine salt vape juices and regular freebase e-liquids. Filling is a breeze since it does have a top fill system.
If you were a fan of Acrohm's original release, or looking for a super unique pod mod, then you'll definitely want to add the Acrohm Fush Nano Pod System Kit to your collection. For the going price, you really can't go wrong, especially when you consider all of its features, ease of use and customization.
Acrohm Fush Nano Pod System Features:
Built In 550mAh Battery
Hidden USB Type C Charging Port
Multiple Safety Protections Built In
Upgraded Light System
Draw Activated Firing System (7w)
Bottom Button Firing Switch (10w)
Easily Swap Between MTL & DTL Airflow
Refillable Pod Cartridge

1.4 ohm Coil Resistance
RTA Structure with Cotton
1.5ml E-Liquid Capacity
Top Fill Design
Magnetic Connection

5 Unique Color Options
What's Included
Acrohm Nano Fush Pod Mod Kit

Additional Pod Cartridge

Charging Cable

Quick Guide

User Manual

Lanyard

Warranty Card
Check Out The Acrohm Fush Nano Review