Acrohm Fush Semi Mech Mod $29.99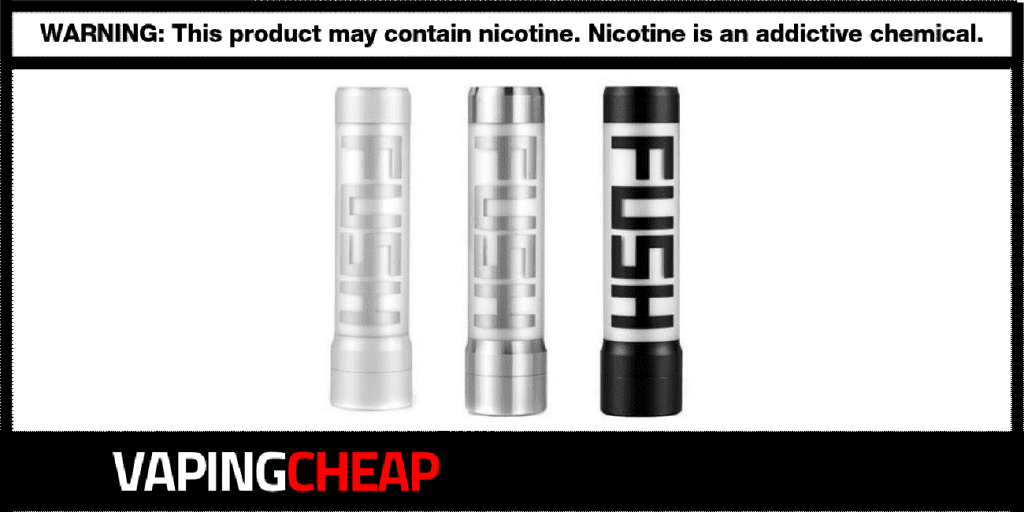 For a limited time only, the Acrohm Fush Semi Mech Mod is on sale for only $29.99. No code needed to get this discounted price. However, the Fush Mod is also available from a USA based shipper for just $59.50 plus free shipping using code "SALUTE15". There's three color options available including Black, White and Stainless.
The Acrohm Fush Semi Mech Mod requires a single high drain 18650 battery for operation. In addition, this device uses a voltage based output and has a maximum voltage output of 4.2v. It is powered by the Ace Chipset and has multiple safety features built in.
The Fush Mod is semi mechanical mod, however it is still recommended to have knowledge of ohms law and battery safety before purchasing. Furthermore, you can toggle through various LED display colors that lights up the mod when you fire it. There is a recessed fire button at the bottom of the device, that allows you to lock and unlock the mod. Lastly, it is primarily constructed out of durable PC material.
All in all, this is an excellent deal for the Acrohm Fush Protected Tube Mod! If you are searching for a new mod that hits like a mechanical mod but has the safety features of a regulated mod, then this is a deal worth checking out! Remember, this sale is for a limited time only!
Acrohm Fush Mod Features:
Single 18650 battery required (Not Included)
Powered by the Ace Chipset
Maximum voltage output: 4.2v
Voltage output mode
Semi Mechanical Mod
Can fit atomizers with diamters up to 25mm
Gold plated connection
LED light displays
Large fire button

5 clicks on and off
3 clicks to change the light display

Multiple safety features
Check Out This Acrohm Fush Mod Review